The 6 powerful mindsets to help you build a bulletproof business
Could a mindset shift help your business power through 2021? Experts say yes, and here are six key ways of thinking to try.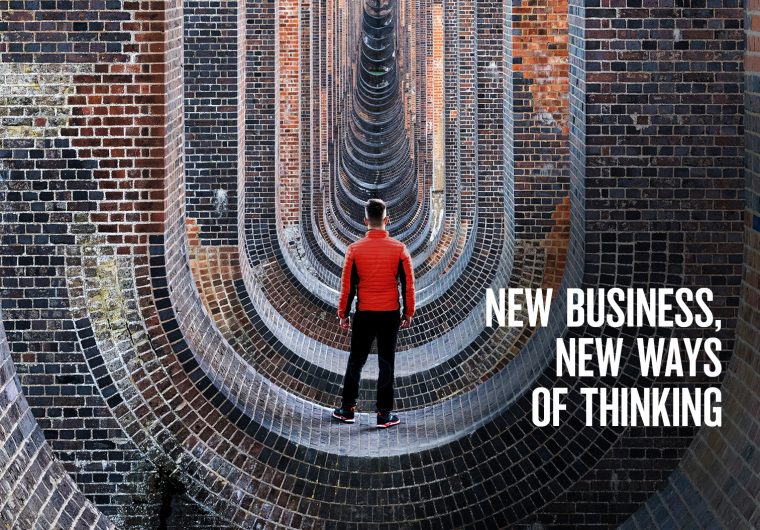 Two-thirds of businesses experienced a COVID financial hit, according to ABS data. But it's not all bad news, says Rob McLean, co-author of Bulletproof Problem Solving, whose blueprint on thinking shows small businesses how to profit from new ways of thinking.
Rob McLean is no stranger to solving big business problems. He and co-author of Bulletproof Problem Solving, Charles Conn, have this year developed six mindsets for businesses to adopt in uncertain times. McLean has watched with interest the different ways small businesses have reacted to the pandemic.
"Many have thrived by trying new things," he says, "and, if you've got good cash flow and debt capacity, you can lean into the trends happening now. But if, say, you're in retail and your cash reserves are low, your challenge is putting together survival plans and making what we call 'no-regrets moves', taking small steps that are consistent with the knowledge you have."
And that's where McLean and Conn's six mindsets come in – helping steer your business to more solid ground over the next 12 months. Here's how you can fine-tune your thinking.
Mindset 1: Be ever-curious
Small businesses may feel pressured to make decisions right now, but that's not always the best course of action. "The kinds of issues we've been dealing with haven't been encountered before by any of us, and often they need to be discussed several times," explains McLean.
"Adopting a curiosity mindset might mean putting a question behind a statement – so instead of saying, 'We should re-open by such and such a date', you'd ask, 'Should we re-open by such and such a date?'" He adds that when you frame something as a question, you open yourself up to multiple perspectives, deeper deliberation and more potential solutions.
Mindset 2: Tolerate ambiguity
While the uncertainty business owners are facing has lessened, we still don't have much of a road map – and to problem-solve, we must be comfortable with imperfectionism and trial and error, says McLean. "This mindset is about thinking through your choices, figuring out what you feel confident about for that to be the right course of action."
Perhaps you'll realise you can't properly plan until sometime next year, or it may mean teasing out assumptions, putting them to your team and deciding on a low-cost way of moving forward. "This might involve deciding whether to put staff on or off, figuring out that, even with uncertainty, you can still make X or Y work," McLean explains.
Mindset 3: Take a dragonfly-eye view
Dragonfly eyes, McLean explains, have thousands of lenses that deliver multiple perspectives. For business owners, putting a different lens on a problem is key right now – and it involves looking at other perspectives than simply 'what's good for the business', says McLean.
"We don't always have enough of an eye on the customer view. Will the decisions you make affect customer relationships long-term – and if so, how? So this mindset might be about having a group of staff debate the proposition from the customer view. Or it might be a manager putting on a shareholder hat and looking at the problem through that lens."
Mindset 4: Pursue occurrent behaviour
Occurrent refers to what is actually occurring or observable, not what's potential or hypothetical, so this mindset is about finding, exploring and experimenting with data, says McLean. "As the pandemic has evolved, you might look at what impact it's had on sales for businesses like yours in regions further ahead than we are – say, in China or Taiwan." It's an example, he says, of getting data that doesn't necessarily exist here, but exists elsewhere.
Experimenting can also lead to valuable learning.
McLean saw this with an education venture he is involved with. "During the pandemic and the rise in remote learning, they offered a free six-week trial to schools which was very successful," he explains. "But offering this free trial was also valuable as a way of learning about international interest in the product – something that would've taken the company years [to unearth] by getting on planes and travelling around. That's an example of the kind of experiment … that's resulting in useful data."
Mindset 5: Tap into collective intelligence
Do you really have the smartest people in the room? Often we think we do, says McLean, but looking beyond your own bailiwick and business view can be valuable. "It's quite a different approach when you take the mindset of thinking, maybe there's more intelligence outside the room and how do we tap into it?"
The solution might be to formally crowdsource your issue (which can, he admits, involve some risk if you share your Intellectual Property publicly). Or it may be simply brainstorming with people outside your team – you'll draw on diverse ideas and expertise beyond your own, possibly leading to more novel problem-solving.
"It won't necessarily be the answer for your business, but getting perspectives beyond what's happening in your neck of the woods can lead to thoughtful reflection," McLean adds.
Mindset 6: Embrace 'show and tell'
Human beings are visual and sometimes a solution has to be there in front of us for us to see it. So say you had a team of baristas and you wanted to increase their speed – you might put 50 coffees on a table to show them how many they had to make per hour in order for the company to turn a profit and pay their wages.
"It's about finding a narrative that links logic and emotion," says McLean.
From a small business perspective, it may also be about looking forward, thinking visually about how your business might evolve and what it would look like. "So many retailers, for example, now see themselves as having omni-channel offerings, because [digital has] been accelerated via the pandemic."
Thinking smarter
Ultimately, embracing new ideas and ways of thinking can help all kinds of businesses right now, says McLean. "I feel very confident about that, and it does involve this really crucial step of working out what the nature of the risks are that you face with the pandemic."
Ana Marinkovic, NAB Business Direct and Small Business Customer Executive, agrees.
"Many businesses have suffered significantly this year and we know that 4 in 10 small business owners are highly anxious about future operating conditions," she explains. "Embracing new ways of thinking and psychological wellbeing is a key factor in ensuring business owners are well positioned to face the challenges that come their way. I encourage business owners to sign up to programs like NAB Business Fit, our new free health and wellbeing initiative and a great tool offering support for Australian business owners both now and into the future."