December 8, 2021
Universities prepare with distinction in testing times
Strong management and a robust institutional framework are driving an optimistic outlook in the higher education sector for when international students return to campus life.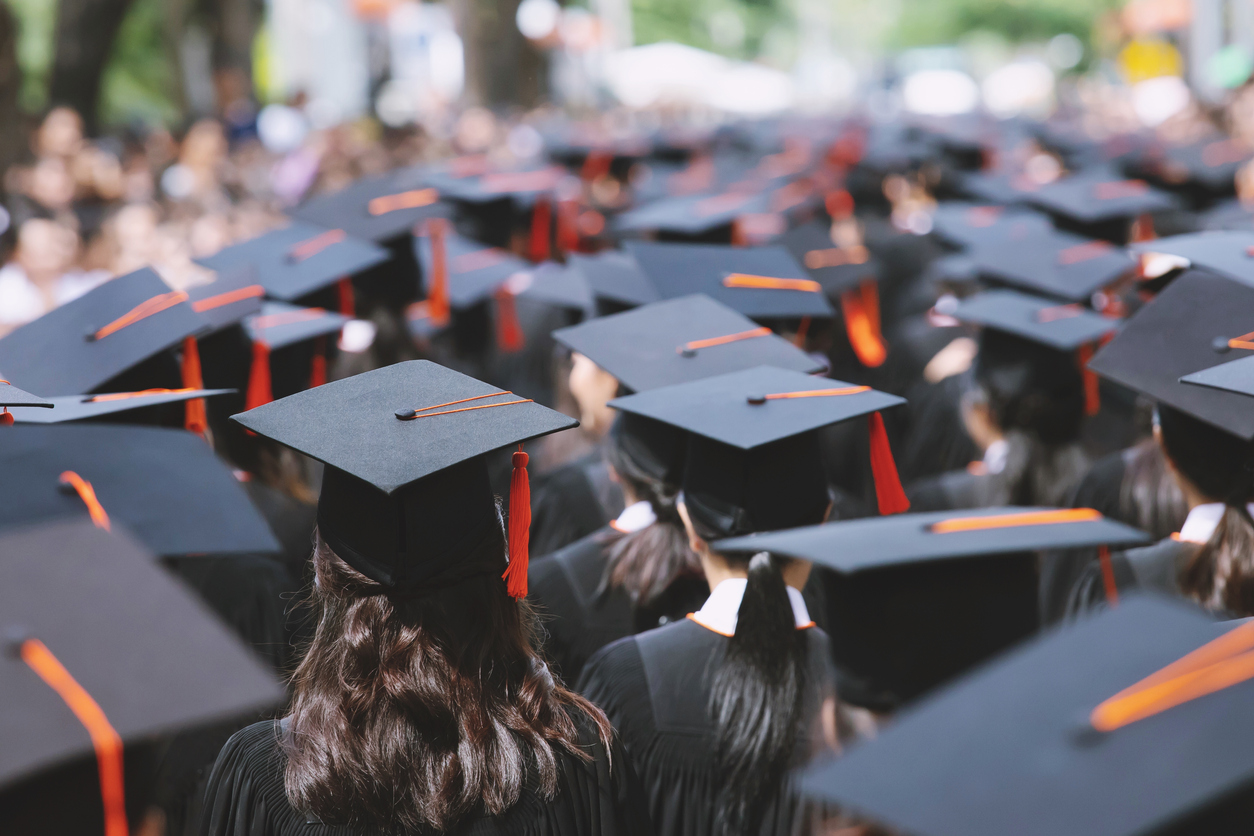 Border closures and bedroom Zoom lectures have clearly changed the face of global campuses as universities deal with the ongoing reality of a Covid-impacted education.
But as international students prepare to return over the coming months, Australia's universities are well-placed for recovery from the revenue shock and uncertainty of the pandemic, a recent sector update presented by NAB Corporate and Institutional Banking has heard.
"The Australian university sector is very highly-rated," Moody's Investors Service Vice President and Senior Credit Officer John Manning said. "There's a very robust institutional framework, with the Commonwealth and the States, which has really delivered a strong underlying operating environment over the past year-and-a-half."
Manning said overall policy response in Australia has been positive and the sector has shown remarkable resilience during the pandemic. While border closures and ongoing uncertainty had impacted the market for international students there was strong domestic demand.
The biggest thing to keep an eye on now was the "vaccination-led recovery" and how it played out across different jurisdictions, said Manning.
"Broadly the underlying momentum in 'Australia Inc' is really robust," he said, pointing to indicators including good employment data, continued high savings rates and the strong property market.
Willingness to respond
Universities had also been able to manage costs better than expected over the period which had added to the positive outlook.
"I think the key is the quality of management," Manning said. "Even more important than having levers to pull is having management who are prepared to pull the lever. It's having the willingness to actually respond, and that was one of the particular strengths that we saw in the Australian universities that we rate."
Despite differences in timings of the academic year and in government policies there were a number of global observations shared among jurisdictions across 2020/21, he said.
These included: strong domestic demand despite international border closures; strong capacity to reduce expenses – in particular labour; strong balance sheets from government support and healthy investment returns; and a successful transition to online learning while maintaining an on-campus focus for students.
Recent enrolments data in the US indicates the larger, more selective institutions have fared better than those without such strong brands, Moody's research shows. Tuition discounting has also been a big issue there for colleges and universities, something Australia, importantly, hadn't seen much of so far, Manning said.
While the consolidated balance sheets and liquidity secured will help to buffer against future shocks, challenges moving ahead for the sector from 2022 and beyond include inflation and labour shortages – particularly for facilities like university hospitals and specialist academics – and the difficulties of managing vaccination requirements.
Manning said while there remained a substitution risk globally, Australia was still lucky enough to have "a relatively benign Covid-environment" compared to some offshore markets, as well as strong international rankings to keep the sector attractive for students.
He added Moody's, which rates about 600 universities and colleges worldwide, had recently updated its methodology to increase qualitative factors to help capture more of the operating environment and also use more third party verified data for greater transparency and accuracy.
Positive outlook for return
In his economic update to introduce the session, NAB Global Head of Research, Markets, Ivan Colhoun, noted the reopening of borders was a "very positive development", with the question remaining on how long student numbers and migration would take to rebuild amid ongoing uncertainty on variants.
Colhoun said as a health crisis, the Covid-response primarily needed a health solution, with the continued rollout of vaccines and boosters to support the reopening and recovery.
"This reopening of the borders is critical," he said. "We know that when you lock down, activity falls and you hope that when you reopen activity recovers. All the indications I've seen is that will be the case."
Colhoun also noted a demographic driver for the future student mix to change, given China's shrinking university age population, with greater potential demand from India where growth rates in this bracket are still very strong.
"I would see that India would be an important alternative market for Australian universities over the next five to 10 to 20 years," he said. "It's got a young population that's growing pretty quickly."
NAB Corporate and Institutional Banking's Melissa Kuok is a debt capital markets specialist within the university sector and said interest in environmental, social and governance (ESG) investing was also on the rise.
"Investors will always be asking questions about the green and sustainability element regardless of whether or not that transaction is specifically marked," Kuok said. "University credit is by nature sustainable and social, but because these investors have specific mandates and need that debt to be specifically marked to go into funds it's definitely become front of mind for them."
Kuok said in response there has been a rise in sustainably-linked instruments in the market this year.
"Issuers are doing a lot on the sustainability front so I think it's a strong way for them to reflect back to the market all the different things they might be working on," she concluded.