July 2, 2017
Waste not, want not
How is biogas powering a cleaner future for farming?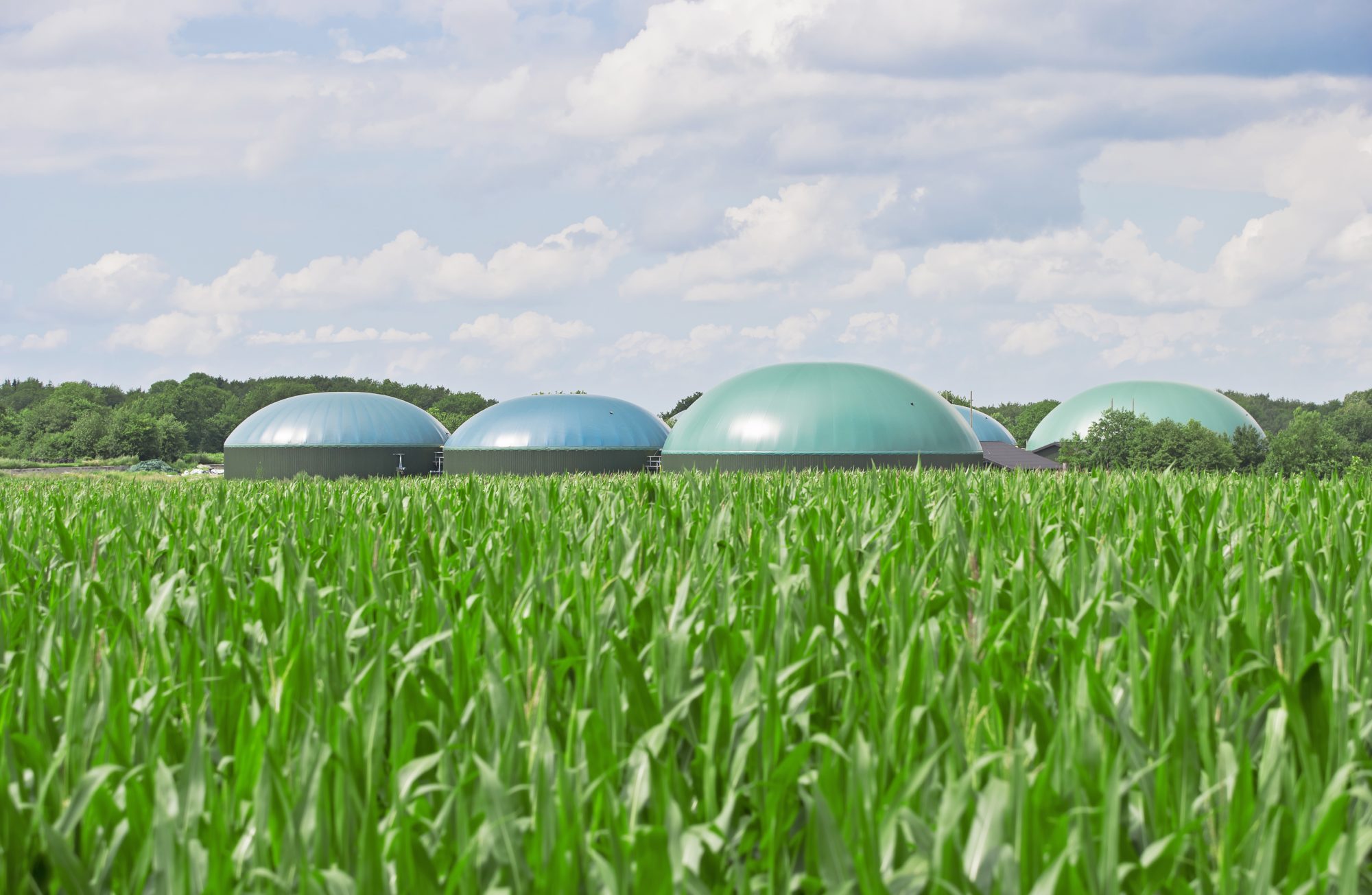 When we talk about renewable energy, most of us will probably picture gleaming rows of space-age solar panels or towering wind turbines.
Few of us would want to picture (or smell) a giant container of churning faecal matter, but it's these vast vats of slurry that could be equally as important to Australia's clean energy future.
Biogas certainly isn't as glamorous as other clean energy solutions, but that hasn't deterred a growing number of forward-thinking agriculture businesses from implementing their own self-sustainable biogas operations.
The large volumes of animal waste in agriculture provide the ideal means for taking advantage of electricity from biogas, which is precisely what one innovative Queensland piggery has done.
Run by the Brosnan family in Biloela, Bettapork is leading the way in what's fast becoming a biogas revolution in Australian agriculture.
Powered by waste
The process behind biogas is a fairly simple one and has been used for centuries for more common purposes such as waste management and fermentation.
When large amounts of biodegradable material such as plant, human and animal waste are combined with the right micro-organisms in sealed containers, anaerobic digestion takes place due to a lack of oxygen, and the vital end product is methane which can then be used to produce electricity.
Biogas itself has been used since the 19th century as sewage plants were once used to light street lamps in the UK.
The uptake of biogas in agriculture first took place in India as the technology was widely adopted in Indian villages during the 1960s as part of a government outreach program to provide remote communities with cheaper cooking fuel. Similar programs also began taking place in China around the same time with an estimated 5 million rural plants in operation by the early '80s.
The UN's Clean Development Mechanism still provides funding for community biogas projects in the developing world to reduce carbon emissions, while the Indian government, with a large population living in a developing economy, has begun a renewed push for the uptake of biogas.
With an estimated 4.5 million households across India using specially designed family biogas plants, plans are underway to increase this number to 12.5 million plants over the next decade. These small and efficient biogas plants replace the need for fossil fuels in providing basic household energy needs such as cooking and lighting while also providing a much needed by-product in the form of fertiliser for use on farmland.
In Australia, the use of biogas as an alternative to fossil fuel-powered electricity has been implemented primarily as a cost-saving measure in municipal waste treatment plants.
Sydney Water, one of the largest energy users in NSW, derives about 20 per cent of its energy needs by converting methane from their wastewater treatment process into electricity.
The rising costs of electricity and growing regulations around sustainable farming practices have also led many primary producers to look to biogas as a solution.
Bettapork turns manure into electricity
To support its sustainable approach to farming, Bettapork has built one of the first biogas facilities of its kind in Australia which turns pig manure and other agricultural by-products into electricity.
"We looked at the uptake of biogas in livestock farming in Europe and saw that was where operations like ours should be heading," says Paul Brosnan, who runs the family-owned and operated business with his wife Dale.
Spread across 1700 hectares, the operation consists of about 2000 sows which can give birth to anywhere up to 40,000 piglets a year. In an operation that is now 100 per cent sow stall-free, sows give birth in an environment that allows them to freely interact with their piglets, called SWAP pens.
Needless to say, all of those pigs produce a tsunami of waste which is why Bettapork clearly had the appropriate scale to give biogas a go.
Like most other livestock operations in Australia, Bettapork was previously using covered ponds as a means for removing waste through anaerobic digestion, as they're a low-maintenance option.
"We installed two tanks that hold approximately three million litres which we fill with effluent from the piggery as well as paunch from an abattoir," Mr Brosnan says.
"If you look at the tanks as operating in a similar way to your own stomach, the waste from the abattoir helps things along as it's a good source of protein and the pig effluent on its own is fairly low-value in terms of methane production."
After adding a dash of cow guts to the giant cocktail of pig poo, the recipe for methane production then requires that the tanks are periodically stirred at a predetermined interval.
While converting existing ponds on livestock farms into fully functioning biogas tanks is a considerable investment, the viability of these projects is being spurred by spiralling electricity bills across the industry as well as an increased understanding of the commercial benefits of sustainable farming.
The anaerobic digestion process also produces organic matter as a by-product which can be used on farmland as fertiliser.
A recent survey by NAB of more than 5000 farming customers found that 85 per cent rated energy costs as the most significant risk to their business, behind soil health and water scarcity.
The same survey found that 74 per cent of Australian farmers had begun making changes to their business over the past three years as a result of natural resource sustainability and 49 per cent of these changes are being implemented to directly reduce energy costs.
These farmers who effectively manage their energy resources are reaping the benefits of a more resilient business model and are seeing improved profitability as a result of reduced input costs.
"Our tanks generate 200 kilowatts per hour which is about our average usage but we still have to rely on power from the grid in peak periods as we run cooling systems to keep the pigs cool during warmer months," says Mr Brosnan.
"We're only a couple of years in so we're still ironing out a few issues before we can become fully self-sufficient but the investment will definitely be worthwhile in the long run."
Gassing up a clean energy future
Bettapork was also able to take advantage of an innovative finance program from NAB, designed to stimulate the adoption of clean energy and energy efficient assets in Australian farming.
The $120 million program provides a 0.7 per cent discount on equipment finance for assets that are renewable energy or energy efficient.
The Clean Energy Finance Corporation has identified $3.5 billion of potential investment opportunities within the Australian biofuels market by the year 2020, with a variety of projects such as producing wood pellets, converting sugarcane to ethanol, building biofuels plants as well as converting municipal solid waste and animal waste to energy through biogas.
Mr Brosnan believes there are some avoidable barriers to more livestock producers taking up biogas production but he's confident they're easily overcome.
"We actually have the scope to be producing six times more power from the two tanks but it comes down to the variety of fuel that we put into them.
"We've been talking to all kinds of other food producers about taking on any waste they can provide but unfortunately it's still cheaper in most cases for them to simply take what they have to a landfill."
Mr Brosnan suggests that incentivising food producers, whether they're supermarkets, restaurants or dairy farms, to provide waste products of any kind to biogas facilities such as those at Bettapork will improve the ongoing uptake of the technology as they become exponentially more efficient at creating power from a more diverse fuel source.
"We're also not able to be paid for feeding power back onto the grid currently in Queensland as the legislation isn't set up the same way as it is for solar so we're hoping that's something they look at in the future too."
Biogas currently provides about 2 per cent of Australia's renewable energy but there is obviously plenty of scope for that proportion to significantly improve.
It's believed that if all of Australia's waste, both domestic and agricultural, was treated in biogas facilities, there would be enough electricity right now to power one million homes.
So while you're still unlikely to begin seeing images of pig poo and abattoir waste on your screens whenever clean energy is discussed, biogas is promising to be the quiet achiever in renewable energy in the years to come.