NAB Online Retail Sales Index – August 2015

Online sales rose 0.6 per cent in August 2015
At 0.6% the latest seasonally adjusted NAB online retail sales index shows sales grew in August, an improvement on the -1.4% recorded in July. At 0.4%, the trend estimate for online retail sales was lower than the previous month (0.5%), suggesting that looking through the month to month volatility, sales are still growing but at a much slower rate than in past periods. We estimate that online sales are now 7% higher compared to a year ago.
ABS data showed growth of comparable traditional retailers (ex. cafes and restaurants) in July to be -0.1% (mom, s.a.) lower than June, and 4.7% higher than a year ago.
In dollar terms, we estimate Australians spent $17.5 billion on online retail in the 12 months to August 2015. This level is equivalent to 7.1% of spending at traditional bricks & mortar retailers as measured by the ABS (excluding cafes, restaurants and takeaway food, to create a like-for-like comparison) in the 12 months to July 2015.
In year on year terms, all categories except daily deals (-16.3% yoy) recorded growth in August. Growth accelerated for electronic games and toys (+27.2% yoy), which still leads growth, along with media (+17.7% yoy), fashion(11.4%), and personal & recreational goods (+7.3%). Growth was stable for department and variety stores (1.9% yoy), while both grocery & liquor and homewares slowed.
For further analysis download the full report.
About the Author:

NAB Group Economics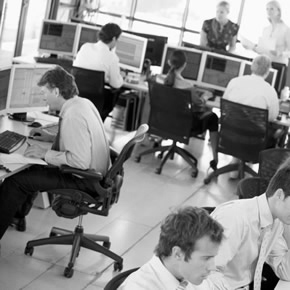 NAB's Group Economics consists of a leading team of economists who provide accurate, timely and relevant updates on domestic, international and industrial economic trends. Headed up by the Group Chief Economist, Alan Oster, the team is comprised of three distinct departments: - Australian economics and commodities - International economics - Industry economics The team publish a wealth of content including reports, surveys, forecasts and indexes.
380 Other Articles