Online Retail Sales Index: Indepth & Special report – October 2013

Australian online retail sales rose to $14.4 billion in the year to October 2013, a level that is equivalent to 6.4% of traditional retail spending.  Domestic retailers continue to control the largest share of online sales – at around 73%.
That said, there has been a significant slowdown in sales growth across the past three months, with a slight contraction in August and only very modest increases in September and October.  It is interesting to note that growth over this period was weaker than the traditional bricks & mortar retail sector and well below the strong trends across most of the period from 2010 to mid-2013.
The trends have been highly mixed at the sub-sector level.  Conditions for online retailers in the Media category have remained strong and there has also been growth in the Groceries & Liquor and Homewares & Appliances categories.  In contrast, trends over the past three months have been weaker in the Daily Deals, Recreational & Personal Goods, Fashion and Toys & Electronic Games categories, with failing sales in these sectors during this period.
The online environment is clearly still the domain of the 35-44 age group.  This group has the largest share of spending, outbuying the national average by a substantial 34%.  The over 65s spend 51% less online than the national average – reflecting relative comfort levels with technology.
Our 'Special Report' also released today highlights the typical spending patterns in online retail, with the average online transaction in October 2013 at $41, down from $64 in January 2010.  A number of factors may have influenced this decline – including price deflation, changes to shipping arrangements (that may encourage fewer items per transaction) and changes to sales by category – with an increasing share for the relatively low cost Media category over time.
We hope the insights we're providing are helpful as we move into the season of spending.
For further analysis download the full report.

For more information, call your NAB Relationship Manager or contact:
Alan Oster
Group Chief Economist
National Australia Bank
+61 (0) 3 8634 2927
Alan.Oster@nab.com.au
Tiernan White
Retail Sector Head & Head of NAB Corporate NSW/ACT
+61 (0) 2 9237 1041
Tiernan.White@nab.com.au
About the Author:

NAB Group Economics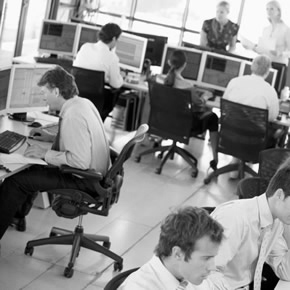 NAB's Group Economics consists of a leading team of economists who provide accurate, timely and relevant updates on domestic, international and industrial economic trends. Headed up by the Group Chief Economist, Alan Oster, the team is comprised of three distinct departments: - Australian economics and commodities - International economics - Industry economics The team publish a wealth of content including reports, surveys, forecasts and indexes.
380 Other Articles