Online Retail Sales Index monthly update – August 2013

Growth rates for online sales slowed in August – with trends mixed by category (weaker in Daily Deals & Fashion). Online spending up to $14.2 billion in past year.
In the year to August 2013, Australians spent $14.2 billion on online retail. This level is equivalent to 6.3% of spending with traditional bricks & mortar retailer (excluding cafés, restaurants and takeaway food to create a like-for-like comparison) in the year to July 2013.
The NAB Online Retail Sales Index dipped in August – down to a seasonally adjusted 224 points (from 232 points in July).
Growth rates for online retail sales slowed in August. In monthly terms, seasonally adjusted online sales contracted, however when a three month moving average trend is applied (to smooth out the volatility in monthly rates), month-on-month growth fell to -0.1% (from +2.1% in July) – counter to the acceleration in growth seen in the past two months.
Sales growth for traditional bricks & mortar retail has also remained weak – increasing by just +0.1% in July (on a seasonally adjusted, three month moving average basis).
The softening growth trend for online retail sales reflects mixed conditions at the category level. In year-on-year terms, the rate of growth was down to +9.6% – the slowest rate of growth observed in the index – however the rates of growth were particularly weak in Daily Deals and Fashion (which contracted year-on-year) and muted in Personal & Recreational Goods, Homewares & Appliances and Toys & Electronic Games.
For further analysis download the full report.
About the Author:

Gerard Burg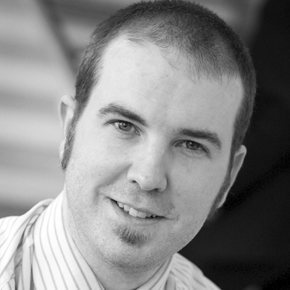 Gerard has over a decade of experience as a professional economist, currently specialising in international economic research. He is responsible for monitoring and forecasting trends in emerging Asian economies, with a particular emphasis on China. He is also a member of the bank's commodities research team, focusing on trends in iron ore and coal markets. Gerard joined NAB in 2005, and previously focused on risk analysis across a range of industry sectors in Australia and abroad. He had particular expertise in areas such as Mining, Manufacturing, Healthcare and Retail, including the development of research into online retail sales. Prior to joining NAB, he was an economist with the Australian Bureau of Agricultural and Resource Economics, focusing on commodities and energy research. He holds Bachelors degrees in Economics (with Honours) and Commerce from the Australian National University.
80 Other Articles