A new way to invest in wind and solar farms
The Low-Carbon Shared Portfolio is the first of its kind in Australia.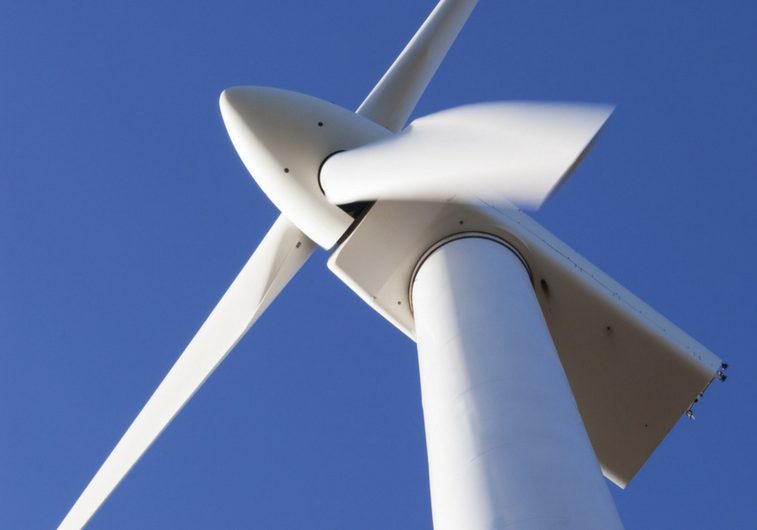 In recent years, National Australia Bank has created several new green debt products that enable investors to tap into the growing market for renewable energy.
We were the first Australian bank to issue a green bond, which has since been replicated by other Australian banks, directing hundreds of millions of dollars into the renewable energy sector.
Now, we're unveiling another first: a Low Carbon Shared Portfolio.  Institutional investors have had the opportunity to buy into an A$200 million pool of NAB loans, giving them direct access to the bank's own portfolio of loans to wind farms and solar parks that usually are not available to the broader market.
The electricity generated by the seven renewable energy projects avoids more than 2.5 million tonnes of CO2 emissions every year, which is equal to the emissions created by over 350,000 Australian households.
"NAB believes in the growth of the socially responsible investor. The rise of socially responsible investing is a global phenomenon and we want to provide more products suitable for these investors," said Jacqueline Fox, General Manager, Capital Markets & Advisory.
"Renewables transactions are complex. We're offering access to a vertical slice of our operational Australian renewables loan book, and investors get access to loans that NAB has vetted and itself has an interest in. That's a rare opportunity for investors," she said.
Sustainable investing
The Low-Carbon Shared Portfolio has attracted investors including the Clean Energy Finance Corporation (CEFC) and Insurance Group Australia Ltd (IAG).
The Portfolio Notes have been Climate Bond certified by the independent London-based Climate Bond Initiative, making it Australia's first Climate Bond certified project bond.  It is NAB's third green debt product type to receive this certification following the bank's AUD and EUR denominated green bonds and the green tranche of its most recent RMBS issue.
The Portfolio is unique in that it enables institutional investors to access a market which is usually the domain of the large project finance teams within commercial banks. We've been active in this market for over 15 years and are well placed to deliver this innovative product to new investors.
NAB's renewable energy team has arranged over AUD7 billion in financing for wind farms and solar parks over the past 15 years, and recently completed its 100th green loan.
Eight loans to the seven operational wind parks and solar farms in the Portfolio meet strict eligibility criteria and make up a bespoke pool of low-carbon loans, originated by NAB's renewable energy team. Investors in the Portfolio Notes issued by the Low Carbon Shared Portfolio rank alongside NAB in the exposure to the loans, and will receive regular principal and interest payments.
"The portfolio has the characteristics of a fixed-income product, but it is unique," Ms Fox said.
Record investment in renewables
The renewable energy sector is witnessing record investment levels. Large-scale renewable energy projects adding up to more than $10 billion in private investment were either under construction in Australia or committed during 2017, according to the Clean Energy Council.
Globally, the penetration of renewable energy is increasing and Australia has the opportunity to boost its renewable energy penetration compared to other developed nations. By 2020, renewable energy penetration is expected to grow to about 23.5 per cent in Australia*, while some individual states have targets of between 40 per cent and 100 per cent by 2025.
"There are significant opportunities in the Australian renewables sector, and we will continue to look for new ways to enable investors to tap into this growing market," Ms Fox said.
For more information read our press release.
*International Energy Agency
Speak to a specialist