Amping it up – how Australia's latest high-tech success story got airborne
Melbourne-based start-up Culture Amp is flying high after raising $36 million. So how did they manage it?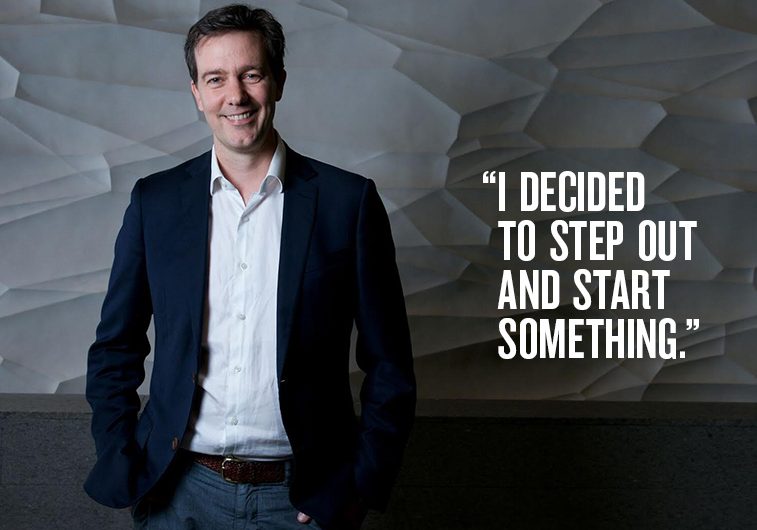 Forget the suggestion box or time-consuming 360-degree feedback sessions with staff. Melbourne high-tech minnow Culture Amp has captured the imagination of big businesses at home and abroad with its eponymous employee feedback platform that collects data and insights fast and inexpensively.
The Culture Amp platform enables companies to survey their staff at milestone moments and capture their perspectives on company practices and issues as they arise. Licensing fees are determined by the size of the organisation.
Five years after its inception, Culture Amp has secured $36 million in external backing, opened offices in San Francisco, New York and London, and inked licensing deals with the likes of Adobe, Etsy and Virgin Hotels.
CEO and co-founder Didier Elzinga tells Business View how he inspired venture capitalists on both sides of the Pacific to throw their weight behind his big idea, and how he's propelling the business towards a turnover of $100 million.
From special effects to start-up
A software engineer by training, Elzinga spent 13 years working for, then managing, Adelaide visual effects studio Rising Sun Pictures before leaving to sail his own ship.
"It reached the point where I wanted to create more of a dent in the universe," Elzinga says. "I kept coming back to what I cared about, which is people and culture, and I decided to step out and start something that reflected my interest."
His Culture Amp co-founders crossed his path by chance in 2012, in a Melbourne co-working space.
"Jon Williams, Doug English and I sat side by side for six months, working on our own ideas, then one day we looked at each other and said, 'We should join forces'," Elzinga says.
"Those two brought in a fourth person, Rod Hamilton, and that's when Culture Amp got going."
Bootstrapping and belt tightening
The quartet bootstrapped for the first two years – IT industry terminology for the practice of starting an internet business without external funding.
"Thankfully, the four of us had all been relatively successful prior, so we had enough money to be able to work on the idea for a year or so without taking salaries," Elzinga says.
"Bootstrapping is a good discipline because you have to find clients who are willing to pay you, and then you can use that money to expand."
Getting the thumbs-up early on from big-name customers including Adobe, Airbnb and Save the Children gave the team confidence things were on the right track – but operating on a shoestring had its challenges.
"You look at opportunities and go, 'We should really do this, or go to this event or pay marketing people, but we don't have the funds; we have to make a choice'," Elzinga says.
"You can't always do all the things you really want to do."
Venture capital support
Going cap in hand to Silicon Valley financiers for expansion funding is a rite of passage for most high-tech hopefuls but in Culture Amp's case, the traffic came from the other direction.
"We had a whole bunch of Valley companies as our clients and we already knew quite a few of the venture capital firms over there," Elzinga says.
"One of them reached out to us because our material kept appearing in pitches from other businesses! On the back of that conversation, he said to me, 'Are you interested in taking money?'
"When I started the company, I had the world's most naive business plan. Ten thousand customers by $10,000 equals $100 million and that was my turnover target.
"So, we looked at that and thought, 'If we're going to get there, we can do it in a reasonable time if we raise money. If we don't, it's going to take an awfully long time to achieve that vision'."
Since February 2015, the company has raised $36.3 million from venture capital firms Felicis, Index Ventures, Sapphire Ventures and Blackbird, via three funding rounds.
Traction and product are the key to getting investor interest, and zeroes on the cheques, Elzinga says.
"How fast are you growing? Who are your customers? And can investors see what you're trying to build with the product?"
Cash in the kitty has enabled the firm to expand its software engineering team and establish offices overseas. About 70 per cent of revenue currently comes from the North American market, which will remain a key marketing focus.
Partnering with NAB
Culture Amp has partnered with NAB since its inception.
"I'd worked with NAB at Rising Sun so it was an easy decision to have them as our bank, to set up Culture Amp's working accounts and foreign exchange," Elzinga says.
"In our early days, we had to work out all that finance and administration detail and NAB have been there with us all the way along."
Heading towards $100 million
Thanks to hard work and hustle, Culture Amp expects to hit the $100 million turnover goal in as little as three years.
Keeping its global team cohesive and committed in the meantime will be the company's biggest challenge.
"We have offices in four time zones with people in all those places," Elzinga says.
"How do we keep everyone with a view of what we're doing and where we need to go? Creating that environment where people can work together, that's the thing we have to keep spending a huge amount of time on. One of our big drivers is not just being successful but ensuring we're the type of business we want to be, at scale – a culture-first company."