Aussie small businesses set to expand
While almost half of SMEs are set to expand in the coming years, they're feeling the pressure of competition, according to a new report released by NAB.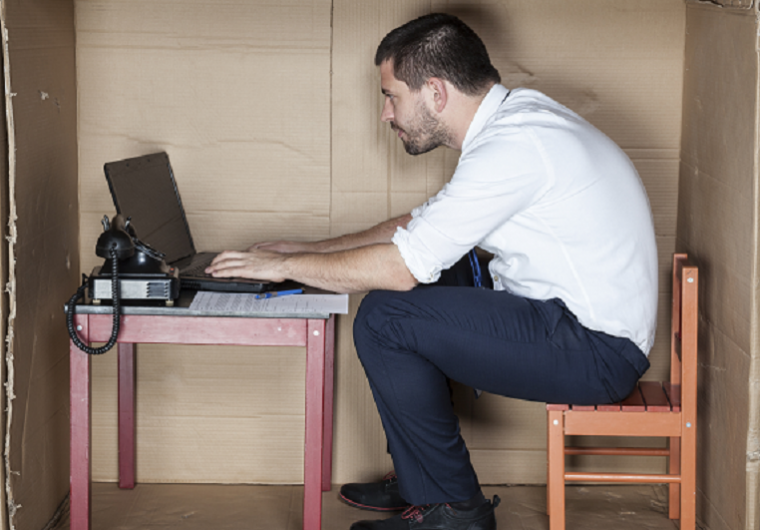 Almost half (45 per cent) of SME businesses are focussing on growth and expansion, particularly medium sized businesses, according to NAB's SME Moments That Matter report, released in June.
Investigating the views of over 800 Australian SMEs, NAB's report explores the key moments that define SME business, including the outlook for growth, challenges and opportunities, the millennials as the next generation of SMEs and how SMEs are embracing technology.
Medium-sized businesses are much more likely to intend to expand than smaller businesses, with six in 10 (62 per cent) looking to expand over the next three years (compared to 45 per cent of all SME respondents).
One SME owner with 27 years in business comments: "Our big focus now is to expand the business. It's been 27 years but you have to keep looking ahead. There's a lot of opportunity for us to expand into new areas. It's not so much about increasing revenue – not only that; it's more about 'where do we want to be in two years, what kind of work do we want to be doing and how will we get there?'"
Expansion is constant for some
Demonstrating the dynamic nature of SMEs, the report also revealed that one in 10 (12%) SMEs are in a constant state of expansion.
Life as a small business owner can often feel like keeping up with growth, rather than driving it.
One food and retail wholesaler explains: "We started in my kitchen at home but we outgrew that pretty fast. We went from 100 pieces a week to 1000 pieces instantly thanks to our first big customer. That enabled us to move into our first commercial kitchen."
Investments also focused on growth
Investments made by SMEs over the last 12 months also demonstrate a focus on growth – with winning new customers (35 per cent), investing in new machinery (27 per cent), hiring new staff (26 per cent) and increasing marketing (22 per cent), sitting in the top five areas of investment.
Business efficiency is clearly another focus area for SMEs, with cost reduction the other key investment area (28 per cent).
Growth mindset ramps up amongst millennials
According to the research, millennial SMEs have carved out an SME sub-segment of their own, with largely differing opinions, business models and outlooks to older SME owners. We'll reveal more of the millennial research findings in the coming weeks.
However, in terms of the growth mindset, this significantly ramps up amongst millennials – almost two-thirds (66 per cent) intend to expand their business over the next three years, compared to just 40 per cent of other SME owners.
Fierce competition means flexibility is key
While the overall outlook is optimistic, there are many challenges for SMEs – and competition is fierce. Findings show that around half of all SMEs believe there's so much competition in their sector it's hard to stand out.
To survive and succeed over the long haul, SMEs are swift to adapt and respond to change.
The majority (75 per cent) of SMEs have changed the nature of their business since they were first established and just under half (48 per cent) have undergone between two to four distinct phases of contraction.
SMEs also support part-time workers and flexible working arrangements to secure the talent they need. Forty-five per cent of SME employees are permanent full-time employees, with the rest made up of permanent part-timers (28 per cent) and a mix of casual, contract and full-time assignment workers (26 per cent).
One SME owner in building and construction comments: "You constantly need to adapt. I've been in business 27 years and I'd say every two years we've had to change in some way, either because of market forces or changes to industry regulations or tax/employment regulations."
Breaking new ground comes with its challenges
Breaking new ground is a common theme for SMEs, and their planned growth strategies shows this pioneering spirit is alive and well.
Strategies for growth and expansion include launching new products or services (40 per cent), breaking into new domestic markets (35 per cent), online sales (32 per cent) and breaking into international markets (21 per cent for all SMEs and 38 per cent for medium-sized businesses).
Yet while expansion is firmly on the agenda, NAB recognises the challenges SMEs face in growing their businesses and the demands of shifting market expectations.
Angela Mentis, Chief Customer Officer Business and Private Banking at NAB, comments: "This is a volatile time for business; disruption is shifting goal posts and customer expectations are higher than ever. They want to expand but find it hard to see through the tangle of red tape and regulation."
To counter these challenges and continue to grow their businesses, however, SME owners have an abundance of energy and passion.
Mentis comments: "Despite intense workloads and dealing with bureaucracy, businesses are waking up every day energised by their customers. Business owners are passionate; they're good at dealing with challenges … they're putting their heart and soul into everything they do."
NAB is equally passionate in supporting small businesses to manage their administration burdens, meet the growing needs of their customers and achieve their expansion goals.
For more detailed information on the above, see NAB's SME Moments That Matter report, released in June.
About the Moments That Matter whitepaper
To explore the state of play in the Australian SME sector, NAB commissioned global firm Ipsos to undertake qualitative and quantitative research with Australian SMES to explore what matters in their world, and how they're approaching business in 2017.