Australian housing market update: December 2016
Get the latest monthly update on housing market conditions around Australia.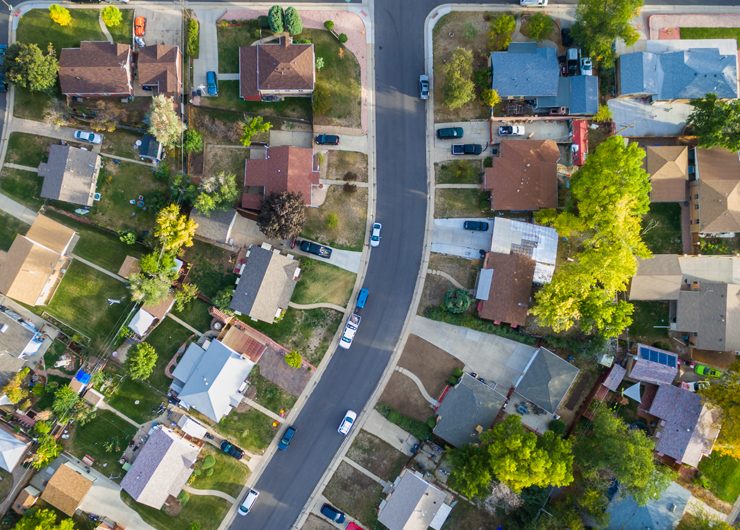 Welcome to CoreLogic's housing market update for December 2016. This month we are providing a wrap November's hedonic index results, as well as some focus on housing supply and investment levels, which are once again moving higher since the recent round of rate cuts in May and August earlier this year.
Take a look at the national update or your capital city update by clicking on the relevant link below:
Capital city dwelling values edged a further 0.2% higher in November, according to the CoreLogic home value index. Although values rose in November, the month-on-month change was the lowest since December last year, potentially indicating that the reacceleration of housing market growth rates, which has been evident over the second half of 2016, may be starting to abate.
The softer monthly result was largely attributable to a weak performance within the Melbourne unit market where values were 3.2% lower over the month and down 1.1% over the rolling quarter.
Although the pace of capital gains has moderated compared with previous months, the stronger growth conditions across most capital cities since the May and August rate cuts have pushed the annual trend of growth higher. The combined capitals index is up 9.3% over the past twelve months, after recording an annual growth rate as low as 6.1% in July earlier this year. Sydney, where dwelling values are 13.1% higher, and Melbourne, which is up 11.3%, are both once again recording double digit annual growth, while Canberra and Hobart are now recording annual growth rates higher than 8%.
Brisbane and Adelaide have been relatively immune to the improved growth conditions, with annual capital gains tracking around 4-5% across both cities.
Perth is the only market where values remain lower than a year ago. Over the past twelve months Perth dwelling values have fallen by 3.4%, taking the cumulative decline to 9.2% since values peaked in December 2014.
Overall, the housing market remains diverse and despite the month on month fall in dwelling values across Melbourne, the two largest cities continue to set the highest pace for capital gains. Strong economic conditions, including jobs growth and high migration rates have been a large part of the housing market success in these cities.
Concerns around unit supply do appear to be weighing down the performance of the unit market in Melbourne and Brisbane, so it is arguably good news to see dwelling approvals showing a trend towards fewer high rise units. According to the ABS data, unit approvals were down 23.5% in October to be 41.8% lower compared with October 2015. While approvals remain high compared with the long term average, it is becoming increasingly clear that approved dwelling supply has moved through the peak, suggesting the construction pipeline is likely to follow suit over the coming year.
While dwelling values were generally rising in November, rental rates have remained relatively subdued. Capital city rents were down half a percent over the past twelve months while dwelling values were up 9.3%. The by-product of lower rents and substantially higher dwelling values has been further compression in the rental yield. The typical capital city house is now returning a gross rental yield of 3.1% and units are showing an average gross yield which is slightly higher at 4.1%.
Yields have fallen the most substantially across the markets where capital gains have been the highest; Sydney and Melbourne. The average gross yield on a house in both cities is now 2.8%. However, with steep falls in Darwin unit values, the capital of the top end is now showing the lowest gross rental yield for units at 3.6%, although Sydney isn't far behind at 3.8%.
With rents showing no signs of accelerating higher, and dwelling values still trending upwards, the likelihood is that rental yields will continue to reduce to new record lows over the coming months.
The low yield profile doesn't seem to be a concern to investors, with housing finance commitments for investment purposes tracking consistently higher over recent months. Since May, which coincided with the first of two rate cuts this year, the value of investor housing finance commitments has risen by 14.5%. Excluding refinanced loans, investors now comprise 49% of all new housing finance commitments.
Investors are the most active in New South Wales, where investment accounts for 57% of the mortgage demand across the state. Tasmania is attracting the smallest proportion of investment activity, with finance commitments for investment purposes comprising 28% of the Tasmanian market.
It appears that investors are focussing their strategies on areas that have demonstrated high capital growth with little concern about the low yield profile. With other assets classes such
as cash or bonds offering shallow returns and equity markets showing a high amount of volatility, it's easy to understand the investment appeal of housing. Total returns, which include capital gain as well as the gross yield, are generally above 8% per annum across each of the capital cities, except for Darwin and Perth where the yields and capital growth are low.
Another facet of the housing market that has changed over recent months has been transaction numbers. The number of settled sales reached a recent low point in August earlier this year at approximately 36,000 settlements over the month. Since that time settled transaction numbers have been rising, up by 16.4% nationally to the end of November and 21% higher across the combined capital cities. The bounce back in sale numbers could be the result of higher buyer demand fuelled by the August and May interest rate cuts.
If this is the case, renewed speculation that interest rates could move higher next year may dampen some of this renewed enthusiasm. Most economic commentators are aligned that the rate cutting cycle is over. Additionally, the ASX cash rate futures market is indicating that traders are also speculating that interest rates may move higher over the coming year.
If we do see rate hikes in 2017, the likelihood is that they will be gradual and limited to only modest increases. The reserve bank is likely to be wary of increasing the cost of debt at a time when the domestic economy is still relatively fragile and the level of household debt is at record highs.
For more analysis and research about Australia's housing market, make sure you visit our web site at www.coreLogic.com.au.  From all of us at CoreLogic, we wish you happy holidays and a prosperous new year in 2017.
The information in this video has been prepared by RPData Pty Ltd ABN 67087 759 171 trading as CoreLogic Asia Pacific ('CoreLogic RPData'). CoreLogic RP Data is not related to NAB. The information in the video is provided for general information purposes only and is a summary based on selective information which may not be complete for your particular purposes. NAB does not accept liability for any loss or damage whatsoever which may   directly or indirectly result from any advice, opinion, information, representation or omissions, whether negligent or otherwise, contained in the video.