Australian housing market update: February 2017
Get the latest monthly update on housing market conditions around Australia.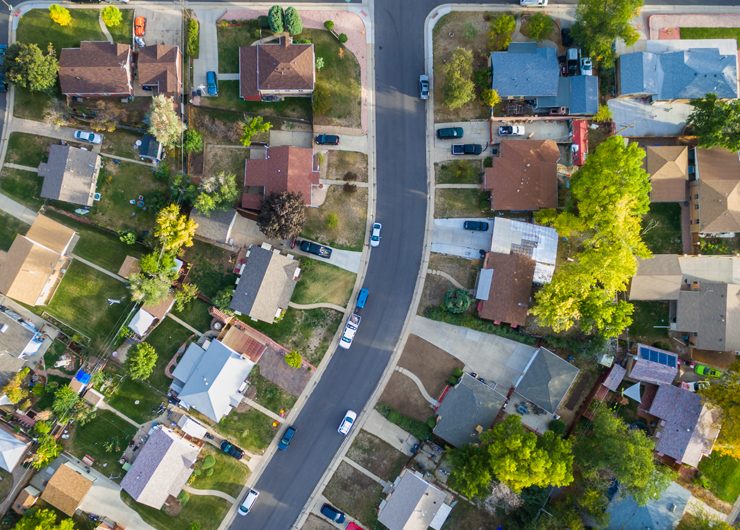 Welcome to CoreLogic's housing market update for February 2016.  We are already into the second month of the New Year and CoreLogic figures show that housing market trends have continued on from the strong finish to 2016, posting a 0.7% rise in capital city dwelling values over the first month of the year.  Every capital city apart from Darwin recorded a rise in dwelling values based on the hedonic index results for January. Additionally, the results over the rolling quarter showed every capital city, including Perth and Darwin, recorded some upwards movement in values.
Take a look at the national update or your capital city update by clicking on the relevant link below:
The January results take the rolling annual change in capital city dwelling values to 10.7% which is a substantially stronger result compared with a year ago when capital city dwelling values increased by 7.4%.  The higher growth rate is largely the result of stronger capital gain conditions over the second half of 2016 which coincided with two twenty five basis point cuts to the cash rate as well as a consistent rise in investment activity.
Sydney and Melbourne continue to stand out as the strongest housing markets, at least in annual trend terms.  Sydney dwelling values were up 16% over the past twelve months which was the cities highest rate of annual growth since the year ending September 2015.  The only cities to record a decline over the year were Perth and Darwin, however the rate of annual decline has decelerated over recent months suggesting the worst market conditions may now be behind these cities.
Hobart also stands out, with housing market conditions showing a rapid acceleration over the past seven months.  The annual pace of capital gains was tracking at 7.8% over the twelve months ending January, with homes selling in an average of 35 days compared with 47 days at the same time last year.  The sheer affordability of Hobart housing, as well as the lifestyle appeal and relatively strong rental market are likely to be some of the key drivers of housing demand across the southern most capital.
Housing market conditions in Brisbane and Adelaide have been more sedate, however dwelling values continue to show a moderate rate of capital gain, up by 4.4% and 4.8% respectively over the past twelve months.
Over the coming year, it is anticipated that capital city dwelling values will continue to rise although it is expected that the rate of growth will slow.
Housing supply is likely to remain as one of the key issues in 2017, with particular focus on the high-rise unit sector.  While dwelling approvals and commencements have moved through their peaks, quarterly completions remain at close to historic highs while the number of new dwellings under construction also remains at a historically high level.  There are still many new developments, especially in the high-rise unit sector, under construction which implies settlement risk will worsen through the year.
There is already a divergence between the performance of houses and units in terms of value growth across some of the major capital cities.  Throughout 2017, as the unprecedented amount of high-rise units under construction approach settlement, it is anticipated that the divergence of capital gains between houses and units will widen further.
Additionally, affordability constraints, particularly in Sydney and Melbourne are likely to become more pressing, particularly if dwelling values continue to rise at a substantially faster pace than household incomes.
The ongoing growth in dwelling values has made the deposit hurdle insurmountable for some sectors of the community, with transactional costs such as stamp duty adding a further hurdle for market participation.  First home buyer participation in the housing market is tracking close to record lows, a trend which is intrinsically linked with housing affordability.
While first home buyers are comprising an increasingly smaller portion of the market, investors have consistently stepped up their participation in the housing market over the second half of 2016.  If the trend continues, we may see additional regulatory changes that could dampen investment demand.
Since the latest round of rate cuts in May and August last year, the value of housing finance commitments for investment purposes has increased by 32% through to the end of November last year.  Investors now comprise 48% of new mortgage demand nationally and 57% of new mortgage demand across NSW.
Finally, with the election of President Trump, the Brexit decision and mounting voter backlash globally, it would be understandable if consumer confidence retreated further during 2017.  Lower confidence could erode the willingness of households to enter into high commitments decisions such as purchasing a dwelling.
More from NAB:
The information in this video has been prepared by RPData Pty Ltd ABN 67087 759 171 trading as CoreLogic Asia Pacific ('CoreLogic RPData'). CoreLogic RP Data is not related to NAB. The information in the video is provided for general information purposes only and is a summary based on selective information which may not be complete for your particular purposes. NAB does not accept liability for any loss or damage whatsoever which may   directly or indirectly result from any advice, opinion, information, representation or omissions, whether negligent or otherwise, contained in the video.