China's economy at a glance – May 2019
Weaker economic trends even before trade tensions heat up again.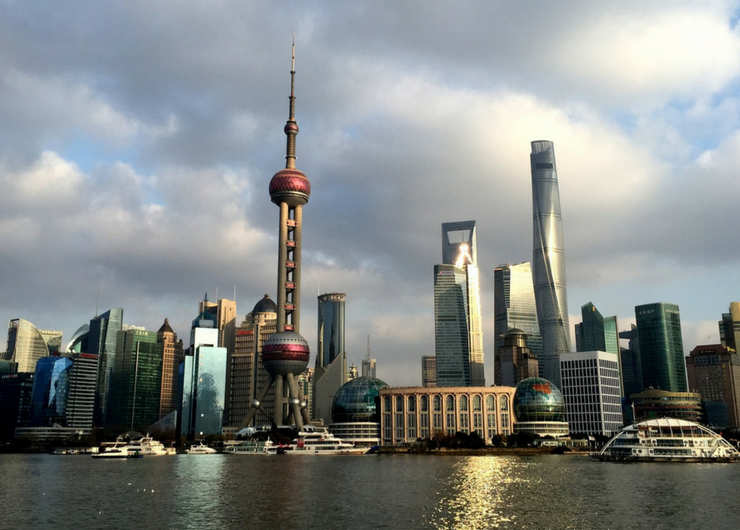 Most of China's economic indicators were a little weaker in April, and this was prior to the increase in trade tensions with the United States in early May. The increase in rates on the second phase of US tariffs (from 10% to 25% on around US$200 billion worth of goods) and likely public hearings on the third and final phase are a negative for the manufacturing sector and the broader economy as a whole. The trade relationship remains highly uncertain (given that an agreement could still be reached) as is the domestic policy response, meaning that our economic growth forecasts are unchanged for now – at 6.25% this year, 6.0% in 2020 before dipping below 6% in 2021.
China's industrial production increased by 5.4% yoy in April – down from an unusually strong 8.5% yoy in March (which was likely related to one-off factors). PMI surveys are near neutral levels, with export order indicators still weak prior to the latest trade tension escalation.
Real fixed asset investment growth slowed to 4.9% yoy (from 6.1% in March). This slowdown has largely been driven by private sector firms, where growth has eased. In contrast, investment by state-owned enterprises has accelerated in recent months.
A fall in exports (both month-on-month and year-on-year) and an increase in imports led to a narrowing in China's trade surplus in April. The surplus totalled US$13.8 billion, the weakest result since the surprise trade deficit recorded in March 2018. Tariff measures introduced by both countries has slowed growth in exports to the United States and imports from the United States.
Growth in real retail sales slowed significantly in April – down to 5.1% yoy (from 6.7% previously). This was the weakest rate of growth since May 2003. Despite the weak rate of growth of real retail sales, China's consumer confidence has remained at high levels. In March, confidence dipped marginally to 124.1 points (off an all time high of 126 points in February).
China's new credit issuance has remained strong in the early months of 2019 – suggesting that authorities are seeking to support growth in the short term. Public statements from regulators suggest that deleveraging is now less of a priority (compared with comments from late last year that the program would continue), however it remains to be seen whether the program will resume once they are satisfied that growth has stabilised.
The current period of volatility in short term interbank rates has continued. From the start of April through to mid-May, the 7 day Shanghai Interbank Offered Rate (Shibor) has traded in a 50 basis point trading range. Since the start of this year (as volatility in near term interbank rates has increased), there has been a notable decline in longer term rates. Compared to this time last year, there has been a decline of around 120 basis points for both 3 month and 12 month rates.
For further details, please see China's economy at a glance – May 2019