Client confidence puts accountants in pole position
COVID-19 deepened the faith business clients have in their accountants. What better time to build that advisory business?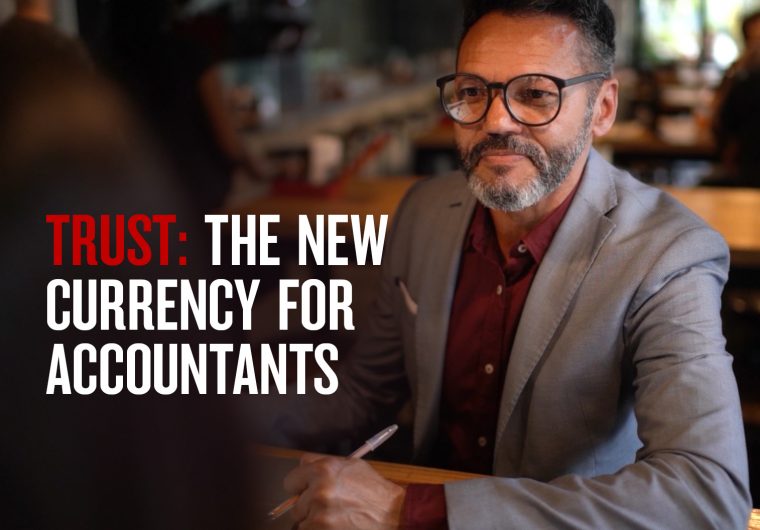 Back in 2018, when the word COVID-19 didn't even exist, accountants were viewed as SMEs' most trusted adviser, according to NAB's white paper Key Insights into the Australian Accounting Industry. They were also considered the most important professional services provider in terms of SMEs' business performance.
Fast-forward two years and accountants' standing has only increased ­– a direct reflection of the time and effort they've put into helping businesses adjust to the reality of a crippling global pandemic, including advising them on how to access government and non-government funding and support.
"Accountants have simplified the government and banks' support packages to help access capital and cash flow," explains NAB Customer Executive Professional Services Andrew Loveridge. "SMEs' reliance upon accountants has been super important through this time."
In fact, a qualitative survey of small and mid-market business owners during the pandemic, by marketing and strategy company Cameron Research, found that accountants were SMEs' key adviser during this period, with their proactivity and ability to deal with the current environment "sources of customer delight".
Loveridge isn't surprised.
He views it as part of a more general shift towards trust within the community. "Leading up to COVID, there were a lot of question marks around trust in institutions. Then suddenly COVID hit and it enabled people to see what the real value was in relationships, particularly in the accounting fraternity."
Building on goodwill
Clearly that's good for business as usual. But how can accountants leverage this increased goodwill to extend their services beyond their traditional tax agent role to broader business advice – something many aspire to?
While some firms appear to have stepped into busines advisory off the back of COVID's recent demands, there's little evidence of this being widespread, according to Cameron Research. Its recent survey found most of the advice so far has centred on explaining to SMEs what support is available and helping them to access it. Much less advice has been about how to improve their business position to ensure success going forward.
This is entirely understandable. Survival has been the name of the game for the most part. Yet, as Cameron Research notes, there will come a time when businesses seek to recover and even grow, and that spells a big opportunity for their trusted accountants.
"[Accountants] must look to leverage the strengthened relationship they have developed with clients to extend their proposition to broader business advice for that SME – that is, not simply limiting it to what help is available and how SMEs can access it," Cameron Research notes. "They have established the goodwill and credibility to achieve this."
The need for more advice
 Accountants are in a strong position to step up to the challenge over the next 12 months. "According to our accountant clients, many SMEs are trying to get their tax accounts in early to take advantage of government support," Loveridge says. "That will free up time in 2021 to provide more advice to clients as the economy recovers."
At the same time, the 2020 Federal Budget has introduced several new measures to support business growth, including the expanded instant asset write-off, the loss carry-back provision and various hiring incentives.
Accountants can help their clients harness these opportunities to move their business forward. "Businesses might find the [latest government initiatives] interesting, but they don't actually understand what the practical implications are at their end," Loveridge says. "So that's where the accountant comes to the fore – they can interpret that for them."
Don't fear the 'hard sell'
Accountants often hesitate to 'sell' their services, commonly relying on referrals. Yet they should feel safe in the knowledge that many SMEs are open to the idea of receiving business advice from them. In NAB's 2018 survey, one in five SMEs were happy to receive help with their strategy on top of existing services. Business planning, business analytics and budgeting/forecasting were favoured as additional services.
In an environment when businesses are likely to need more help than ever, focusing on these additional services makes a lot of sense – particularly given accountants already have these skill sets.
Communication is key
 It doesn't, in any case, have to involve a hard sell. For existing clients, it's more a matter of keeping communication channels open – maintaining the more frequent contact sparked by COVID to understand and respond to business' changing needs.
Back in 2018, around one in three accountants communicated with business clients only once a quarter. The fact that SMEs have responded warmly to their accountants who have gone out of their way to get in touch during the pandemic gives pause for thought. Surely more communication is a good thing?
Loveridge is confident accountants are up to the challenge. "You're seeing accountants now being far more front-footed about regular communications or connecting more with their customer base. It feels like they're thinking, 'What more can I do for my customers?'"