The Forward View – Australia: November 2017
Watching the labour market and wages.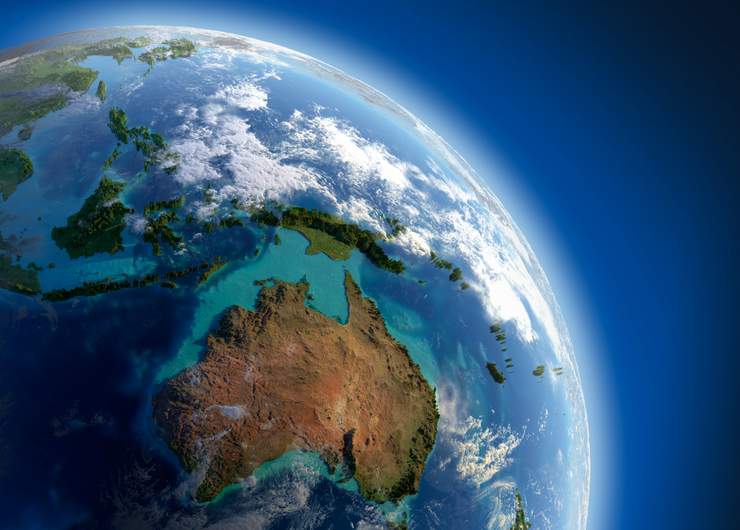 Overview:
Incoming data continues to sit comfortably with the tenor and direction of our economic forecasts. Overall, we are quietly confident that improving prospects for infrastructure construction and non-mining business investment will help sustain economic growth at a steady (but moderate) rate, despite some obstacles ahead for the economy as dwelling construction and LNG exports peak. This is particularly the case as buoyant conditions become broad-based across the business sector, with the NAB business survey showing well-above average business conditions across all industries (except retail) and reaching a record high in October. Overall, real GDP growth is forecast to strengthen in coming quarters to 3.2% y/y by Mar-18, ease to 2.4% by Dec-18 before picking up slightly to 2.6% by end-19. These forecasts are a little lower than the latest forecasts from the RBA of above 3%.
The disconnect between a more upbeat business sector and more cautious household sector slowly resolves itself via the business sector gradually investing more and increasing employment and/or working hours. The pace of household consumption growth however will depend in large part on the extent of improvement in household income and therefore wages. We are (even more) cautious on both fronts than the RBA, given high household debt levels, mounting evidence that the retail sector is struggling, and modelling work which suggests that low productivity growth will limit upside on wages growth, even as spare labour market capacity gradually reduces. That said, the RBA has become more direct in identifying wages growth as a key source of risk to its forecasts for consumer spending and inflation, and has revised down its average earnings forecasts.
Our inflation forecasts have been revised down slightly to incorporate the impact of new weights from the ABS. There are generally lower weights for items rising more quickly than the aggregate (eg. tobacco, housing and health), and higher weights for items rising more slowly (eg. food, clothing & footwear and communications). This will subtract ~0.2ppt from our headline CPI forecasts over the coming year, and a little less than ~0.1ppt from core inflation. Overall we expect core inflation to pick up to 2% by end-18, and 2.2% by end-19. This is a touch above the RBA's latest forecasts of a gradual rise to just 2% by Jun-19, although our forecasts are underpinned by a forecast AUD depreciation to USD0.75 by end-17 and USD0.73 by mid-18.
The RBA remains comfortably on hold, with few hints of a move in either direction. We retain our expectation for two 25bp hikes in the second half of 2018, subject to more progress being made on reducing unemployment and/or underemployment, and wages growth showing some (at least tentative) signs of picking up.
For further details, please see the attached document.