May 26, 2016
Insights from John Mattone at the World Business Forum
John Mattone, leadership consultant and author of Intelligent Leadership, shares what he's learned at the World Business Forum.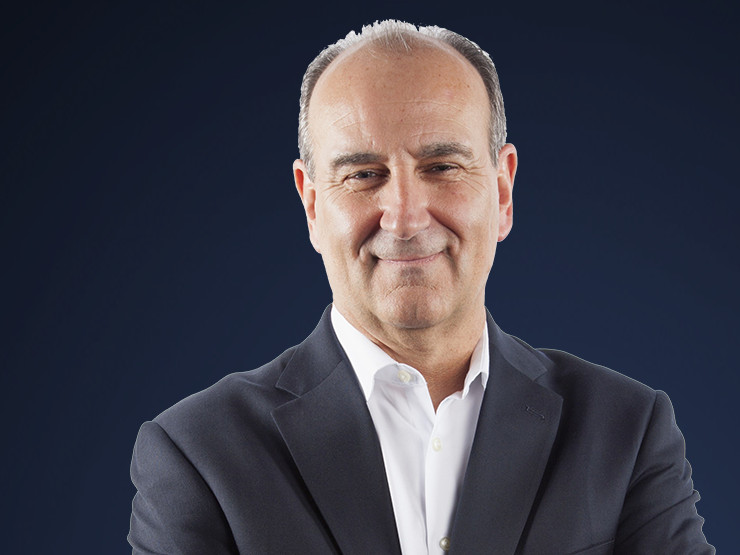 John Mattone, expert on culture and leadership, explains why we need to ask ourselves the big questions, think differently and think big. He shares what he learned from meeting two inspirational former CEOs – Apple's Steve Jobs and Bill Logue, former President and CEO of FedEx Freight – in his work researching his books and as a management consultant.
Steve Jobs – think differently and think big
Mattone met the late Steve Jobs in 2010 and had a conversation that changed his life. Jobs said that the marketing campaign 'Think Different' was used symbolically by Jobs to share with the world what he'd learned during his 15 year absence from Apple having left as a 25-year-old and returning as a 40-year-old. "Steve said, 'I couldn't wait to share with the world all that I had learned'. What he had learned was this: 'hey everybody, if you want different results – in your business, in your personal life I have a suggestion – you need to think differently. And if you want the big results and you want the breakthrough results, you must think big'. The mantra 'think different, think big' was born on that day." In a disruptive, fast-changing world, the rules for success have changed, according to Mattone and this ability to think differently is more important than ever. "Success is in direct proportion to our ability to embrace disruptive thinking and disruptive action," says Mattone. "It starts with thinking differently and thinking big. We have too many leaders all over the world who are thinking small, who are thinking the same, who don't want to upset the apple cart, who don't want to take reasonable risks. They don't want to coach their people to come out of the comfort zone and create something vibrant that will move the organisation forward."
Bill Logue, former President and CEO of FedEx Freight on future leaders
Mattone explains asking Logue what was keeping him up at night. Logue's biggest concern was that they looked at their demographics and 40 per cent of their managers were going to be leaving the business in the next five to ten years. "Bill said to me, 'We look at the younger people, the Gen X people born between 1965 and 1985 and we have an issue in the United States, in Canada, in Australia to a degree, in Europe and the Far East'. The senior team is looking around and saying, 'where are the talented leaders that are going to take my place?'" They then looked at Generation Y (born 1985-2014) and found there's incredible talent that exists, not only in the United States, but Australia and all over the world. "Bill said, 'we go to these people and they are obviously not ready to take those senior roles. We identified young talent, the future leaders. There's massive talent, we say, wow you can do great things; you can move FedEx to the next level – no promises. We don't promise anything to anybody. No guarantees. But we have identified you as someone we want to invest in. And the young people, some of them look at them and say, I don't want any part of your life … get out of my face'." This means that organisations need to ensure they are connecting to these younger generations and speaking to them in a way that will resonate and motivate them. This demographic issue is something that is being felt by senior leaders all over the world. Mattone suggests that high potential and emerging leaders need to be identified as early as possible.  How? While intelligence is typically a criteria to judge potential leaders he suggests true leaders embrace the following six qualities every day – courage, diligence, gratitude, honesty, loyalty and modesty. He suggests future leaders ask themselves three questions: 
Am I truly a role model?
What's my legacy?
Am I proud of my story?
He also suggests remaining present and never taking anything for granted. "The pathway to happiness is centeredness: you can't be centered as a human being unless you are present and unless you have a mindset around privilege," he says. "So, in many respects, we can lend a concreteness to the future to the extent that we are presenting to our families and in our business life."