Markets Today: Born this way
Back in March 2011 Lady Gaga's hit "Born this way" was leading the music chart in Australia and Pink was number one on the Billboard chart.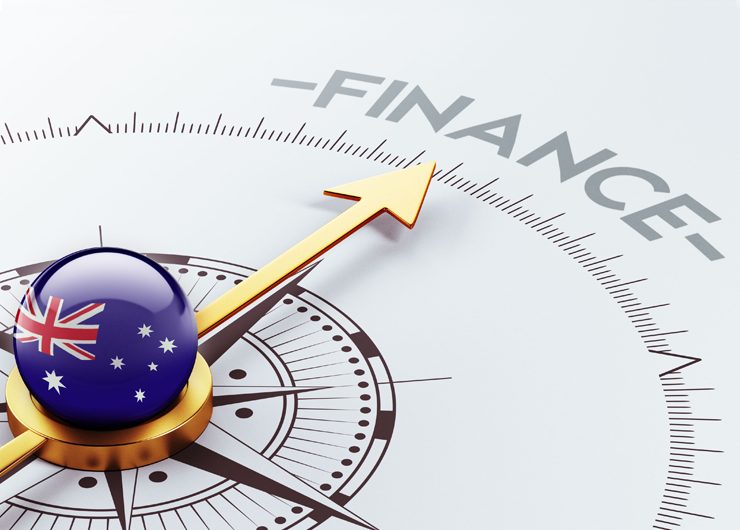 Back in March 2011 Lady Gaga's hit "Born this way" was leading the music chart in Australia and Pink was number one on the Billboard  chart. I could give you Pink's number one hit, but since I still want to have a job tomorrow you are going to have to google that one to satisfy your curiosity. March 2011 was also the last time Australia printed a negative quarterly GDP, but that could change today if we and the market are correct on the expectations for a negative Q3-16 GDP print (see more below).
It has been a quiet but good night for risk assets with equity indices up on either side of the Atlantic. The move higher has been led by European stocks with the Euro Stoxx 50 closing 1.57% higher while US equities look set to end the day in positive territory with financial and telcos the outperformers. Benchmark yields are little changed after a volatile start to the week, the USD is stronger across the board and oil prices have leaked lower for the first time since last week's output cut announcement by OPEC.
In G10 currencies the Euro has been the underperformer over the past 24hrs. After reaching a high of 1.0785 in the early part of the overnight session, the currency pair dropped to a low of 1.0698 and over the past few hours it has settled just above the 1.07 mark. The move lower in the Euro as well as the move higher in EU equity markets suggests investors may be positioning for an extension of the ECB QE programme at the current pace of €80bn p/m. That said, light trading volumes also appear to be at play while comments by Angela Merkel that the region could not afford a "second Euro crisis" and that Euro members must abide by stability pact rules seemingly also weighted down on the currency. Incidentally and as expected, Merkel was re-elected by her CDU party as leader to stand for election a fourth time.
Yesterday's softer than expected AU GDP partials prompted the market to move towards NAB's expectations of a negative Q3 GDP print (market -0.1%, -0.2% NAB. See coming up section for more details). This reassessment by the market appears to have been the main cause for the AUD's underperformance over the past 24 hours. The currency continued its decline in the early part of the overnight session reaching a low of 0.7431, it then recovered a bit of ground and over the past few hours it has settled around 0.7460. Yesterday the RBA left cash rate unchanged, the statement was neutral and it suggested the Bank will look through a soft Q3 GDP outcome given its expected transitory nature.
After yesterday's mini flash crash, the NZD recovered all the lost ground, but it has given almost everything back in the overnight session. The latest GDT auction, early this morning, provided no significant surprise. Average prices rose 3.5% from the previous event and our BNZ colleagues note that fundamentals suggest the risks are tilted toward near term price gains, but potential for some consolidation during 2017. The NZD/USD currently trades at 0.7107.
On other news, although Italian political fears have subsided, the potential of an early election is still a concern and ahead of china's FX reserves data release today, the FT is running a story noting how EU companies are struggling to make dividend payments abroad given China's new exchange controls
Coming Up
Yesterday's softer than expected Q3 GDP partials (government spending -0.7%q/q and net exports -0.2%) have increased the likelihood of a negative Q3 GDP print today. Reaction to the data saw the market revised down its expectations for Q3 GDP from 0.2% to -0.1% q/q. Our economists still expect GDP to print a bit weaker at -0.2% q/q with risks now more balanced around this forecast given ABARE's latest crop report suggesting the farm sector could now add around 0.15 % points to GDP.
Our GDP expectation of -0.2% q/q is significantly weaker than the RBA's implied quarterly forecast of +0.5% q/q contained in the November Statement on Monetary Policy. If we are right, this would result in the fourth individual negative quarterly print in the past 25 years and it could instigate the RBA to revise their growth outlook in the New Year. Incidentally, as our chart of the day illustrates, in the previous three occasions the quarterly GDP number printed in negative territory, a year later the cash rate was lower in all three occasions. Of course this time could be different as the previous three negative prints were marked by distinct events (dot com crash/GST, GFC and Qlds floods), that said NAB remains concerned that weakness in housing will see the improvement in the economy stall and force the RBA to cut in 2017.
Looking at other events on the roster, this morning RBNZ Governor Wheeler speaks to Parliament Select Committee to discuss the Bank's Annual Report. Later in Europe, the UK and Germany release their industrial production figures for October with both expected to show output data started the 4th quarter in expansionary mode.
China's foreign reserves (Nov) are also due out and if last month's release is any guide, the numbers should be hitting the screens just after 8pm Sydney time. In October China's FX reserves fell by more than $45bn, the largest outflow since January and for November the market is looking for an even bigger drop of $57bn which would take FX reserves down to $3063bn, a level not seen since early 2011.
Lastly the US gets JOLTS job openings along with consumer credit (both for October) and the Bank of Canada gives its last policy rate announcement for this year. The Bank is broadly expected to leave the cash unchanged at 0.5% although expectations are for an easing bias to remain in place.
Overnight
On global stock markets, the S&P 500 was +0.17%. Bond markets saw US 10-years -0.54bp to 2.39%. In commodities, Brent crude oil -2.24% to $53.71, gold-0.6% to $1,167, iron ore +1.4% to $79.73, St. Coal -3.2% to $84.00, Met. Coal +0.0% to $285.00. AUD is at 0.7456 and the range since yesterday 5pm Sydney time is 0.7433 to 0.7464.
For full analysis, download report
More from NAB:
For further FX, Interest rate and Commodities information visit nab.com.au/nabfinancialmarkets