Markets Today: Close but no cigar
It seems unlikely that Italy's largest Bank, Monte dei Paschi di Siena, will meet today's timetable to raise five billion Euros and provide a lifeline beyond March.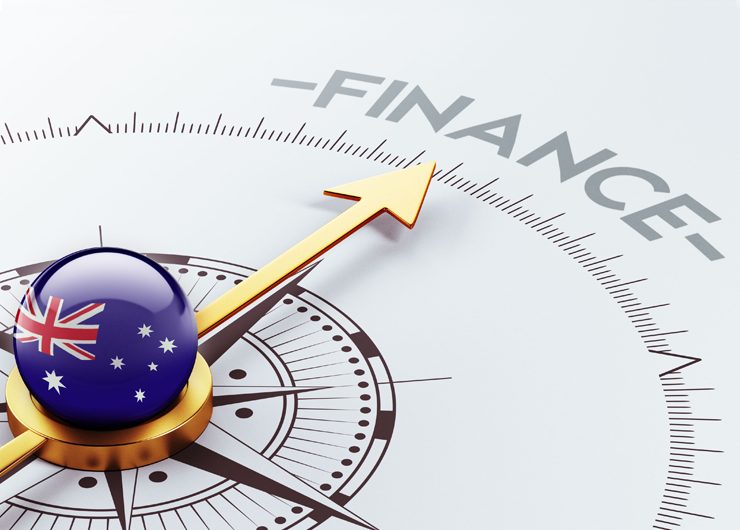 On my way home last night I was trying to think if there was any song that I could use to talk about the DJ finally breaking through the 20k mark. Jules Vernes "Twenty thousand leagues under the seas" was also an option, but in the end there was no need as the DJ opened higher reaching 19986.56 in the first hour of trading, only to drift a bit lower soon after to then trade sideways for the rest of the night. So close, but no cigar! (Incidentally the phrase apparently comes from the practice of giving cigars as prizes in US fairground stores in the 19th century).
So it is certainly feeling a lot like Christmas with equity volatility continuing to fall (the VIX made a new ytd low last night, touching 10.93 and now is back above 11), however while equity markets and most currencies are little changed, there are still a couple themes worth highlighting.
Last night the private sector deal to rescue Italy's Monte dei Paschi di Siena failed to materialise and after Europe's close Italy's Parliament approved a €20bn bank support package. This in theory is good news, but under the new EU rules a government rescue means that equity and junior bond holders are now likely to suffer losses. Politically, allowing losses for retail investors is not desirable and while the government is expected to find ways to compensate them, uncertainty remains on whether under these circumstances a government aid is permitted by European laws. Another uncertainty is whether the €20bn rescue package will be enough with many analysts suggesting a minimum of €40bn is needed. No doubt investors will be watching how Italian bank shares open tomorrow.
The other interesting overnight theme was the split decision by Sweden's Central Bank to extend its QE programme. As expected the Riksbank left its policy rate unchanged and it extended its QE programme by another six months, however this outcome was only possible thanks the intervention of Governor Ingves casting vote. News of the spilt decision saw the SEK gained 1.5% against the USD with the market treating the news as a signal of another Bank approaching the end of its QE programme. The jump in the SEK also helped other EU currencies perform with the NOK and EUR 0.37% stronger against the USD.
Moves in other currencies were fairly muted but generally softer against the USD. Just after midnight the AUD climbed to 0.728o, however the move swiftly run out of steam and now the currency trades at 0.7246, 10 pips lower than yesterday's Sydney's close. NZD spent a few second below the 69 mark and now trades at 0.6907 while the CAD is the biggest G10 loser, down 0.36% following the softer trading tone in oil over the past few hours.
Coming Up
New Zealand's Q3 GDP is the main event in the Asian session today followed by key US data releases tonight, starting with PCE and durable goods orders for November along with the third Q3 GDP reading, the Chicago Fed activity index and weekly jobless claims.
Our BNZ colleagues are looking for a quarterly expansion of 0.9%, taking the annual growth to 3.7%. This is in line with market expectations, and those of the RBNZ (November MPS). That said, our BNZ colleagues also note that the balance of risk is tilted to the upside with the potential for Q3 GDP to reach 1% or even more driven by a bigger than expected contribution from manufacturing.
Also this morning the UK releases its GfK Consumer Confidence reading for December and later today the ECB publishes its economic bulletin.
As for the US data, some analysts have suggested that the warmer weather in November means that spending in the month was a bit softer than usual as less money was spent on utilities. The market is looking for an unchanged 0.1% print on real spending, income growth is also expected to remain unchanged at 0.3% and the core PCE deflator is seen climbing 0.1% on the month, keeping the year on year rate at 1.7%. If the latter is correct, then the Fed should remain fairly relaxed on the still subdued upward pressure on prices.
A big pull back in US durable goods orders is expected in November given the large jump seen in October which was boosted by a big Boeing Aircraft order (-4.8% exp. vs 4.6% prev). Consensus expectations are for the third Q3 GDP print to show an uptick to 3.3% from 3.2% boosted by stronger retail sales. That said, the Q3 acceleration in GDP growth is not expected to be sustained with consensus suggesting growth should ease to 2.2% while the Atlanta Fed GDP Now's latest forecast is 2.6% (16 Dec).
Overnight
On global stock markets, the S&P 500 was -0.13%. Bond markets saw US 10-years -2.20bp to 2.54%. In commodities, Brent crude oil -1.50% to $54.52, gold-0.0% to $1,131, iron ore -0.5% to $79.19, St. Coal -0.1% to $86.90, Met. Coal +0.0% to $270.00. AUD is at 0.7249 and the range since yesterday 5pm Sydney time is 0.7241 to 0.7269.
For full analysis, download report
More from NAB
For further FX, Interest rate and Commodities information visit nab.com.au/nabfinancialmarkets