Markets Today: Don't Let Me Down
China's capture of a US Navy Drone showed that the US dollar is not infallible.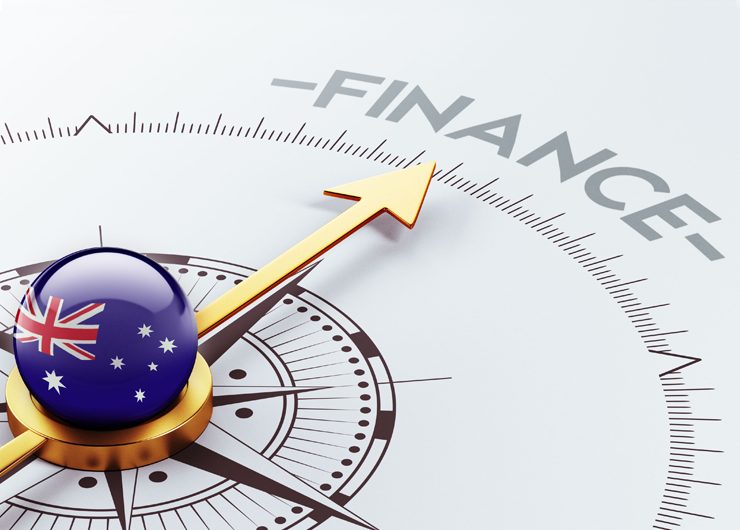 According to the AFR yesterday, Treasurer Scott Morrison has told cabinet's powerful budget razor gang to prepare for the worst on the AAA rating, suggesting it will be lost barring some unexpected change that sways credit agencies at the last minute.  The comments suggest that his appeals to the Agencies to 'not let me (the AAA) down' and have not so far made an impression.  That news could come as early as this afternoon following the midday release of the MYEFO (see Coming Up below).
Market wise, after what was shaping up to be a fairly subdued end to another tumultuous week, markets were enlivened soon the 4pm London fixing by news that China had seized a US underwater drone in the South China Sea. This trigged a fairly short but sharp "risk off" episode in which US bond yields, equities and the dollar all fell back.  Yields and the dollar subsequently recovered though equities continued to drift lower with the S&P500 ended the day 0.18% lower (and 0.1% down on the week after closing at a new record high the previous Friday).  The VIX finished 0.59 lower Friday but 0.45 up on the week at 12.2.
USD/JPY was the biggest G10 mover (down) on the China news, losing almost a big figure, so a timely reminder that the yen remains the preeminent safe haven currency and that in 2017 it's likely to be a case of 'two steps forward, one step back' if higher US yields alongside successful BoJ yield curve control do continue to drive the pair onwards and upwards. In bonds, the US Treasury curve ended up in a mild bull steepener, 2s -2.1bps to 1.254% (+11.9bps on the week); 5s -2.3bps to 2.066% (+17.5bps on the week) and 10s -0.5% to 2.593% (+12.5bps).
Two Fed officials spoke Friday night: James Bullard says he now wants to see another rate rise next year (having previously held a 'one and done 'view in the months leading up to last week's rate rise. He also wants to see the Fed start shrinking its balance sheet next year. And Richmond Fed President Jeffrey Lacker, a noted hawk but not a voter this year or next, says his guess is that the Fed will need to raise rates more than three
In FX, The BBDXY dollar index finished 0.03% lower but is 1.2% up on the week The NZD was the biggest G10 loser Friday, down 1.07% to 0.6963 and to its lowest closing level since 6th June. It's also the biggest loser over the week, -2.4%, closely followed by the yen, USD/JPY +2.3% on the week after falling by 0.21% Friday to finish at ¥117.93.
AUD/USD lost 0.73% to 0.7304 (lowest since 2nd June) and is currently sitting at almost the same level it ended 2015 (0.7286) and almost slap bang in the middle of the effective 0.68-0.78 2016 year-to-date range.
In commodities gold caught a small safe haven bid to add $7.50 to $1135.3 but is still $24 down on the week.  Oil can still do no wrong, WTI +$1.0 to $51.90 but is only 40 cents up on the week while Brent added $1.20 to $55.21 and is 88 cents up on the week. Iron ore was flat at 81.49 (and 17 cents down on the week).
Coming Up
Globally, the big remaining event risks of the year should now be behind us, though Janet Yellen does speak tonight on the labour market, a topic that is of course germane to the 2017 Fed policy outlook. Markets ended last week pricing about 60bp of tightening in 2017 – so a bit less than the 75bps suggested by the new median FOMC 'dot plot'.
The US economic calendar is light, November's readings on personal Income, spending and the PCE deflators probably the pick of the crop, on Thursday. Thursday also sees revised Q3 GDP and durable goods orders.
New Zealand has its Q3 GDP numbers on Thursday and where our BNZ colleagues are projecting 0.9% (3.7% y/y) with upside risks.  The backdrop is a NZ money market now fully priced for one quarter point RBNZ tightening in 2017.
Here in Australia, the main event is today's Mid-Year Economic and Fiscal Outlook (MYEFO), expected at midday.  A downgrade by Standard and Poor's to Australia's AAA rating remains very likely by mid-2017 with, in NAB's view, a 50:50 chance in happens this week following the MYEFO.
A sovereign downgrade would flow more or less automatically into one-notch downgrades for the big banks and AAA state governments (NSW and Victoria). To a large extent (e.g. looking at where Australia's sovereign Credit Default Swaps already trade) a downgrade is already quite well priced. Doubtless though there would be some 'sticker shock' on the day – including a lower AUD – were it to eventuate even if the willingness of foreign investors to continue owning Australian assets (government or otherwise) is unlikely to be materially impacted.
Overnight
On global stock markets, the S&P 500 was -0.18%. Bond markets saw US 10-years -0.51bp to 2.59%. In commodities, Brent crude oil +2.20% to $55.21, gold+0.7% to $1,135, iron ore -0.0% to $81.49, St. Coal -2.6% to $86.50; Met. coal didn't trade so unch. @ $270.00. AUD is at 0.7301 and the range since Friday 5pm Sydney time is 0.727 to 0.7366.
For full analysis, download report
More from NAB:
For further FX, Interest rate and Commodities information visit nab.com.au/nabfinancialmarkets