Markets Today: Don't worry baby
Economic reports have been scant overnight. Trump, trade, executive orders and a White House press briefing have provided wire feedstock for news and trade into Asia trade today.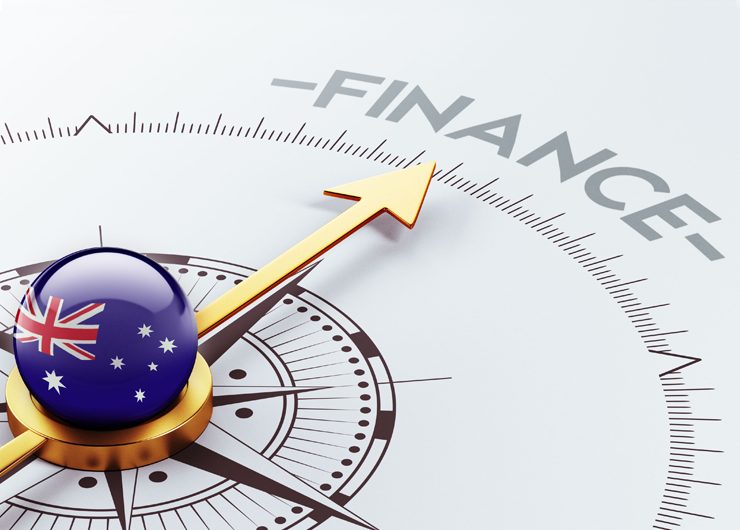 In the aftermath, the news has seen the USD trade back down to its levels of last week, US Treasuries have been bid, while gold and base metals have made some gains, mostly it seems from USD softness.  US stocks have also been softer with the VIX up only slightly.  With trade in the firing line, the Canadian dollar is a little surprisingly showing some signs of rallying, though that might be too strong a term, given it was from BoC-induced softness of a week back.  NAFTA has not been abolished, but it's been made clear it's going to be renegotiated.
The Mexican Peso has also had a modest rally in the first part of the week: again, NAFTA has not been abolished or refashioned in a major way (yet?).  There's still a high level of uncertainty over its future, White House spokesman Sean Spicer saying in a press briefing in the past hour or so that NAFTA is going to be renegotiated with the President asking agencies and staff to begin working on the "wall".  Mexican President Pena Nieto has also been speaking this morning, saying that he doesn't believe in walls, that he is seeking the US to respect the rights of immigrants.  On trade, he has been speaking of the need to broaden and deepen Mexico's trade relationship with other countries and regions, including TPP nations, the UK and conclude a deal with the EU this year.
The big trade news has been that the President has signed an executive order to end US participation in the Trans Pacific Partnership.  On NAFTA, he is meeting with the Canadian PM and Mexican President to see how it can be renegotiated.
President Trump has been meeting with business leaders and has said that he will be cutting regulations by 75%, "hopefully more", that would have been music to their ears.  However, he also advised of a major border tax for companies' products as a result of moving operations and jobs offshore.  "If you go to another country" and cut US jobs "we are going to be imposing a very major border tax" on that product.  "What we want to do is bring American jobs back".
In the middle of all this, with the USD undergoing something of a retracement, the AUD has remained supported in the mid to higher 75s, testing 0.7585 this morning and not far below that level as we go to press.  Statements out of the White House press briefing looks to have spurred some renewed big dollar selling with discussion and questioning on trade, and Spicer reinforcing the guiding light of protecting American workers getting more traction.
With the USD on the back foot, base metals were modestly higher in London trade and similarly in NY trade.  Gold is up by close to 1.0%, Treasuries are bid again across the curve, 2s down 4.5bps to 1.143% and 10s by 6.8bps to 2.399%.  Iron ore firmed up again overnight, higher by 0.9% to $81.13, while both met coal and steaming coal gave up some ground.  Oil has been softer again in the wake of an especially large rise in the Baker-Hughes rig count reported at the end of last week and an evident already apparent trend of rising US production as an offset to the promised OPEC cuts.
Coming Up
After a quiet calendar of events for the first day of the week, releases of note begin to flow a little more from now ahead of Australia's CPI tomorrow. We will see some of the pre beginning-of-month PMIs starting with Japan's today at 11.30, then tonight the preliminary month readings from France, Germany, and the Eurozone for Manufacturing, Services, and the Composite indexes.
All the European indexes are expected to be little changed from December, the Eurozone Manufacturing PMI expected to be at a still relatively healthy 54.8 with the sister Services index at 53.8.  By way of comparison, Eurozone manufacturing PMI is on a par with the US Manufacturing PMI (54.7 in Dec) and for Services, still healthy if not quite at the 57.2 Dec level in the US for its Non-manufacturing PMI.  ECB Chief Economist Peter Praet is also speaking tonight.
There are also some large US companies reporting, including Johnson & Johnson, Verizon, Lockheed Martin, and 3M.  The UK releases its December month public sector borrowing report while the Markit measure of the US Manufacturing PMI is out along with its Existing Home Sales report and the Richmond Fed Manufacturing index.
Before that, this morning we have the NZ Performance of Services report for December at 8.30am (L: 57.9), the weekly ANZ-Roy Morgan Consumer Confidence report (L: 119.3) at 9.30 and then the NAB Residential Property Survey at 11.30.  It's not market sensitive, but there is interest in its latest quarterly readings on "resi" conditions in each state, the latest NAB capital city house price forecasts and the latest quarter's readings the share of sales going to "Overseas Buyers" and the types of properties being sought.
Overnight
On global stock markets, the S&P 500 was -0.35%. Bond markets saw US 10-years -6.79bp to 2.40%. In commodities, Brent crude oil -0.43% to $55.25, gold+1.0% to $1,216, iron ore +0.9% to $81.13, steam coal -0.2% to $83.65, met.coal -2.6% to $185.00. AUD is at 0.7574 and the range since yesterday 5pm Sydney time is 0.7548 to 0.7588.
For full analysis, download report
Markets Today: 23 January 2017 (PDF, kb)
For further FX, Interest rate and Commodities information visit nab.com.au/nabfinancialmarkets