Markets Today: A hard rain's a-gonna fall
Donald Trump's inauguration as the 44th President of the United States (45th if you count Grover Cleveland as both the 22nd and 24th President) will capture the world's attention on Friday.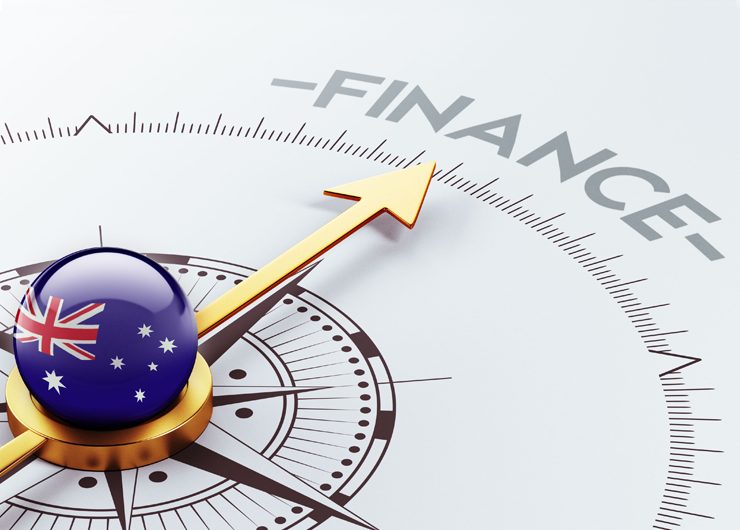 Ignoring the October 7 'flash crash', Sterling has fallen to its lowest level against the US dollar in over 30 year this morning (since 28 June 1985 to be precise).  A two cent drop at the Wellington market open follows weekend press reports in the UK Sunday Telegraph and Times newspapers that UK PM Theresa May will say in a speech on Tuesday that Britain must:
Be prepared to leave the customs union to secure free trade deals across the world.
Regain full control of its borders even if that means ending single market membership.
No longer be bound by European Court of Justice rulings after Brexit. The latter is seen as likely to be particularly problematic for the rest of the EU in terms of agreeing any sort of post-Brexit transitional arrangement.
Government spin doctors are busy trying to substitute 'clean' for 'hard' as the appropriate adjective to stick in front of 'Brexit'. The foreign exchange market isn't having a bar of it.
The other big event since our local markets left off on Friday is an interview with US President-elect Donald Trump in the Wall street Journal published on Friday evening. In it, Trump says he won't now be labelling China a currency manipulator on day one even though he repeats his claim they are a manipulators. Yet he also laments the strength of the dollar as 'killing us'. Expect the US Treasury's 'strong dollar policy' to soon be swapped out for plenty of 'weak dollar' Trump tweets.
Trump also touched on infrastructure spending (the lack of reference to which is last week's press conference was one of the triggers for the subsequent move lower in bond yields and the dollar).  In the interview, he described a special council, made up of 15 to 20 builders and engineers, who would monitor spending on his $1 trillion plan to improve the nation's roads, bridges and other public works. "Some of the projects they'll throw out, some of the projects they'll expand, but all of the projects they'll make sure we get a tremendous bang for the buck," Mr Trump said.
We're none the wiser on whether he plans to use public money here or merely incentivise private companies via the tax system, but markets are likely to take some hart from this ahead of this Friday's inauguration and subsequent  commencement of a more detailed 'first 100 days' policy agenda.
It was a fairly subdued Friday in front of a three-day U.S. weekend for the MLK day holiday.  US retail sales, the night's main economic event, underwhelmed versus expectations particularly ex-autos (0.2% against 0.5% expected). Aided by a slightly stronger than expected PPI reading, the data nevertheless appears to have been responsible for driving bond yields and – initially at least – the US dollar higher in its aftermath having been weaker into the release, before pulling back on a slightly weaker than expected preliminary January consumer confidence reading (98.1 from 98.2 and 98.5 expected).
The S&P ended 0.18% higher Friday for a loss of 0.1% on the week. No big move in bank stocks following results from JP Morgan, BAML and Wells Fargo.  All met or beat their street estimates for EPS, but revenue numbers for both BAML and Wells Fargo fell shy of expectations. The Dow ended 0.03% lower Friday and 0.4% down on the week. The NASDAQ was +0.48% for a 1% weekly gain and a new record closing high.
In bonds, US Treasury yields were modestly firmer across the curve (2-3bps).  In FX, The narrow DXY dollar index lost 0.17% to be 1.0% down on the week. The NZD was the biggest G10 winner Friday, +0.51% to 0.7131 and 2.5% up on the week. The AUD was the week's biggest gainer however, up only 0.24% Friday to 0.7502 but 2.8% or two cents up on the week. It's now 0.7485.
Coming Up

Donald Trump's inauguration as the 44th President of the United States (45th if you count Grover Cleveland as both the 22nd and 24th President) will capture the world's attention on Friday.  Expect more 'vision' than policy specifics in his inauguration speech.  We also get two speeches from Fed chair Janet Yellen this week, on Wednesday and Thursday.  Wednesday's looks more theoretical, Thursday's, titled "The Economic Outlook and the Conduct of Monetary Policy", looks the more interesting. Dudley, Williams, Kashkari and Harker all have scheduled appearance dotted through the week.
In the UK as well as PM May Tuesday speech, we should also this week learn the fate of the Supreme Court hearing into the legality of the government triggering Article 50 – and so initiating the Brexit negotiation process – without requiring parliamentary approval. This follows report last week that the government expected to lose its case.  Any relief rally for GBP on the prospect of a delay triggering Article 50 beyond March should prove short-lived.
Thursday's December labour force survey is the standout on the Australian calendar, with the consensus looking for a 10k rise in employment and unchanged 5.7% unemployment rate.
Overnight
On global stock markets, the S&P 500 was +0.18%. Bond markets saw US 10-years +3.33bp to 2.40%. In commodities, Brent crude oil -1.00% to $55.45, gold-0.3% to $1,196, iron ore -0.6% to $80.54, Steaming Coal -0.7% to $83.50, Met. Coal -2.6% to $190.00. AUD is at 0.7485 and the range since Friday 5pm Sydney time is 0.7453 to 0.7506.
For full analysis, download report
For further FX, Interest rate and Commodities information visit nab.com.au/nabfinancialmarkets