Markets Today: Message to my market
It's been a rather listless overnight session as the US earnings season is drawing to a close with one of the best quarters of growth for quite some quarters. But that, and the tantalising prospect that corporate tax reductions and deregulation from the Trump Administration, and hopes of better growth, seems to be priced in.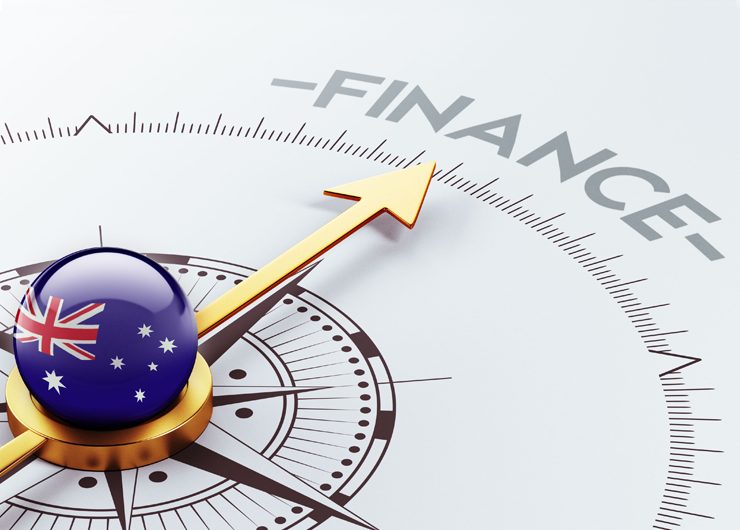 The market needs more to trade on, and it's happening at a time when news/statements from the White House environs continue.  There's the fracas over the bans on immigration and court proceedings and there was also news overnight that US prominent retailer Nordstrom had pulled Ivanka Trump's fashion line from its shelf, copping a tweet from @RealDonaldTrump and later re-tweeted from @POTUS.  Not that this is an especially big market issue, but it keeps the continuation of comments from Washington front of mind.
As my BNZ colleague Jason Wong has already noted this morning, as far as the overnight session is concerned, there is little to report. The USD continues to retreat (though it has clawed back up a tad later in the session). Equity markets are flat to the point where you wonder if they're open, while there appears to be more action in the bond market, with yields lower across the board, including in Europe and more broadly there, despite political uncertainty in France, and in the past 24-48 hours more Greece news, an IMF report drawing attention to their unsustainable debt.  The latest IFOP poll in France has Macron as winning in the second round against Le Pen 64-36.  (Whether you view that as a contra indicator, it's up to you.)  Gold is up $5.10 so far in the session to $1,241.20.  Running a little against the tide, base metals are higher, copper by 1.73%, while iron ore in China was up modestly again yesterday, by $0.24.  Oil is also up smalls.
Just announced this morning, the RBNZ has left the cash rate unchanged at 1.75% (no surprise at all), but the outlook for the OCR is more dovish than the market had expected.  The market had been priced for 1½ hikes from the RBNZ over the next 12 months (37 bps), but this morning's RBNZ OCR track has it steady not only through this year and next and not hiking until 2019.  As a dampener on the inflation outlook, the RBNZ said that the NZD remains higher than sustainable for balanced growth, endeavouring to talk it down in the process.
In response, not a surprise perhaps that the Kiwi has been trading lower initially in response, the NZD/USD down from 0.73 just before the announcement, down to 0.7260 and at the time of going to press, now only 15 minutes after the announcement, is still trading at or slightly above that level, AUD/NZD at just over 1.05.
Coming Up
There's more Kiwi focus today with RBNZ Governor Wheeler about to step up to the podium for his press conference at 8am AEDT and then delivering his Monetary Policy Statement before Parliament, at 11.10 AEDT.  Will he be more open now with his retirement announced?  Before then comes NZ Building Permits for December at 8.45 and Aussie HIA New Home Sales, one of the few demand side indicators, especially of the traditional detached homes sector and to some extent, the unit sector where HIA members participate, presumably in the suburban market more so than in the CBD markets.  In November, HIA New Home Sales rose 6.1% from a 5.2% rise in detached home sales and a 9.3% rise in unit sales, though unit sales have been flat overall for the past half year or so, down one month and up the next.
There is also the quarterly (Q4) NAB Business Survey that, along with the main confidence, conditions and other metrics, provides other elements tracking capital spending and Capex expectations as well as what business are reporting are the major constraints on business.  For UK home price watchers, there is the RICS House price balance that was still at a robust +24 in December.
The real focus though really comes early in the London session with RBA Governor Lowe's speech in Sydney at 8.00pm AEDT.  There's no title as yet though a great opportunity for the Governor to outline in more detail the Bank's latest assessment and forecasts for the economy summarised in Tuesday's post-Board Media Release.
There are two Fed speakers tonight.  St. Louis President James Bullard (FOMC nv this year) is speaking first, followed by Charles Evans (v) speaking three hours later.  Evans is more toward the two rate hike camp – more dovish than the consensus – while Bullard is in the one more and done" camp on the basis that the forecasts have the economy continuing to dawdle along at full employment with inflation close to target, not foreseeing the need to tighten further.  (Of course, whether Administration policy changes that outlook is a large uncertainty.)
There's even more of a central bank hit later in the NY session time wise with the BoC's Schembri speaking, followed by Bank of England Governor Carney speaking at 19.30 GMT.  Deputy Governor Jon Cunliffe was speaking overnight and his comments looked to be more cautious on the outlook than BoE MPC member Kristin Forbes' comments were the night before alluding to the potential for a rate hike.
Overnight
On global stock markets, the S&P 500 was +0.06%. Bond markets saw US 10-years -4.58bp to 2.35%. In commodities, Brent crude oil +0.22% to $55.17, gold+0.3% to $1,238, iron ore +0.3% to $83.53, steam coal -1.2% to $79.40, met.coal -1.8% to $164.00. AUD is at 0.7635 and the range since yesterday 5pm Sydney time is 0.7612 to 0.7666.
For full analysis, download report or listen to The Morning Call Podcast
For further FX, Interest rate and Commodities information visit nab.com.au/nabfinancialmarkets