Markets Today: Trump trade reignites
The Trump-trade was reignited overnight on the back of the President flagging an impending "phenomenal" tax announcement.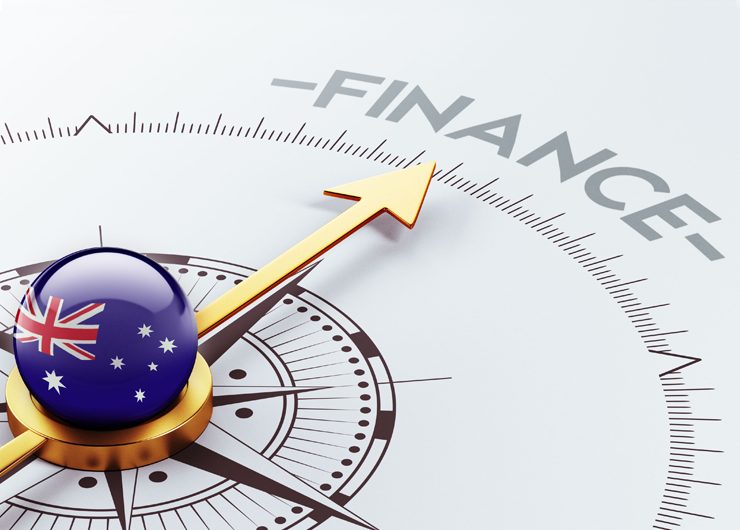 That gave markets hope that Trump will at last provide long-awaited details on his fiscal plans (tax cuts and infrastructure spending). That saw equities surge, with the S&P500 hitting a new record high, while the US dollar renewed its march higher. Bond yields also ended the day higher.
President Trump's comments followed a meeting with airline executives, where he stated that he will be announcing something "phenomenal in terms of tax and developing our aviation infrastructure" and that "lower[ing] the overall tax burden on American business is big league". Equities responded positively to the news and were stronger across the board. The S&P500 rose 0.6% to a new record high, while the EuroStoxx was also up 1.2%. Financials continue to be outperformers, with US financials up 1.4%.
Bond yields also rose on the news with US Treasuries up 5.9bps to 2.39%. German Bund yields rose 1.6bps to 0.31% while UK Gilt yields also rose, up 3.4bps to 1.25%. Aussie CGS followed the moves in Treasuries the previous day down 5.2bps to 2.64% while NZ GBs fell sharper on the back of the RBNZ meeting (see below), down 7.7bps to 3.18%.
The US dollar was also supported by Trumps comments with the DXY up 0.4%. Major currency pairs were mostly lower by a similar degree with the Euro down 0.4% along with the Pound. The two underperformers on the night were the Kiwi (-1.1%) and the Yen (-1.2%). The Aussie performed a little stronger, down 0.25%. An upbeat speech by RBA Governor Lowe supported. Although Lowe's optimism was already well flagged following Tuesday's meeting, he did make a few comments on the currency noting that "it's difficult to suggest the AUD is too high" and that the AUD was "pretty much" where it was last year.
The Kiwi's decline followed yesterday's RBNZ meeting where the RBNZ put the kybosh on the possibility of rate hikes in 2017. The MPS noted a "premature tightening of policy could undermine growth and forestall the anticipated gradual increase in inflation, raising the risks of declines in longer-term inflation expectations". The MPS also noted the "exchange rate remains higher than is sustainable" and that a "decline in the exchange rate is needed". The Kiwi fell 0.8% immediately after the announcement and is down 1.4% since the announcement. In an interview with Reuters, Assistant Governor McDermott said the market reaction was "exactly what we wanted" and "we're not trying to fake the market on the Kiwi".
While markets are rallying on prospects of tax cuts, there still remains the danger of growing protectionism which Trump also implied when he noted "a lot of that [airline] competition is subsidised by governments, big league". Further elucidation of Trumps policies – both stimulatory and protectionist ones –  is also key for the Fed. The Fed's Bullard (non-voter) was out overnight playing down the prospects of a March rate hike noting that fiscal uncertainties are unlikely to get meaningfully resolved by March and that conditions for much higher inflation are not materialising. Bullard also made some comments on the Fed's balance sheet, arguing for a "more natural normalisation process" whereby the Fed would stop the reinvestment of maturing bonds alongside the gradual rate hikes that are expected. By doing so, would allow the whole yield curve to adjust. The Fed's Evens (voter) was also out overnight, but did little more than reiterate the point of "gradual" rate hikes.
Economic data was sparse overnight, US jobless claims remains at very low levels, with the weekly figure falling to 234k against a consensus expectation of 249k. The four-week rolling average figure is now at its lowest level since 1973 and suggestive of strong payrolls prints ahead.
In commodities, oil rose 1-1.3% with WTI at $53.03 and Brent at $55.65. Prices for Australia's major commodity exports were also mostly higher, with iron ore up 0.4% to $83.8 a tonne, thermal coal up 0.4% to $79.8, while coking coal was unchanged up 0.0%.
Coming Up
The main domestic game today is the RBA's February Statement on Monetary Policy. The Bank took a glass half full view on the economy in Tuesday's post meeting statement, reinforced overnight in Governor Lowe's speech, so it is likely these sentiments will be reflected in today's more detailed statement and forecasts. The RBA noted it was expecting economic growth to be around 3% over the next couple of years and that for inflation, headline was expected to above 2% in 2017, while core measures were likely to rise more gradually. Given the weak Q3 GDP number it's likely the RBA will still need to downgrade its near-term growth forecasts.
Domestically, there are also housing finance figures for January. These are not usually market moving, though some interest will be on the investor approval series to see whether investor activity continues its recent acceleration. Bloomberg reports the headline owner-occupier series with the market looking for a 1.0% increase, while NAB expects a flattish outcome of 0.1%.
Internationally, the most important piece of data is the Chinese trade balance. The market looks for a surplus of $US48.5bn, with imports expected to be 10% y/y and exports 3.2% y/y. The US has the University Michigan Consumer Confidence index while the UK has Industrial Production.
Given the focus on the oil price there are two other pieces of data worth keeping an eye on. The International Energy Agency releases its monthly oil market report while the Baker Hughes rig count is on.
Overnight
On global stock markets, the S&P 500 was +0.67%. Bond markets saw US 10-years +4.96bp to 2.39%. In commodities, Brent crude oil +0.96% to $55.65, gold-0.3% to $1,235, iron ore +0.4% to $83.84, steam coal +0.4% to $79.75, met.coal +0.0% to $164.00. AUD is at 0.7628 and the range since yesterday 5pm Sydney time is 0.7611 to 0.7664.
For full analysis, download report or listen to The Morning Call Podcast
For further FX, Interest rate and Commodities information visit nab.com.au/nabfinancialmarkets