Miners make the switch from fly-in fly-out to small business owners
With Australia's former mining boom on the decline, employees are looking elsewhere for opportunities.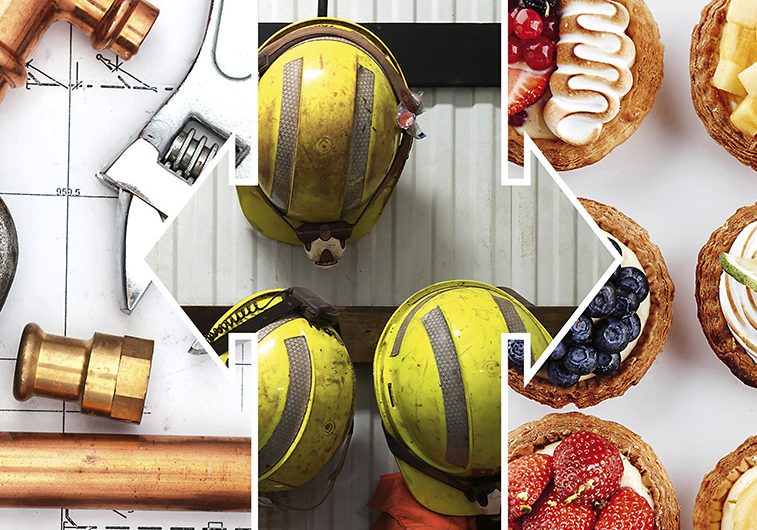 With the mining sector losing steam, the small business sector is offering a wealth of opportunities to former workers in the industry who see the possibilities in starting their own enterprises.
The slowdown in Australia's once booming resources industry has seen thousands of mining workers begin to look elsewhere for opportunities. The small business sector offers a wealth of possibilities for those prepared to bypass the certainty of a pay cheque and tackle the risks and challenges of sailing their own ship.
Trent Brown has been sailing his own ship successfully since late 2015. The 28-year-old West Australian is the proprietor of Southwest Plumbing and Gas, a domestic and commercial plumbing business based in Dunsborough, in the Margaret River district south of Perth.
Brown spent the previous five years working nine days on, five days off, as a fly-in, fly-out (FIFO) deep watering technician for Rio Tinto at its Marandoo iron ore mine in the Pilbara, 1,000 kilometres north east of Perth.
While the remuneration and entitlements were attractive, the long hours and isolation took a progressive toll.
"It got to a stage where I had to go, 'Righto, what do I want to do, where do I want to be?'" Brown says.
"It was a big call leaving Rio because of the salary and package they offer – you were essentially locking yourself into a guaranteed income, work-away scenario. But it was pretty stressful because of the amount of time that you actually spent away. You're drawn away from your mates, your hobbies, your family … eventually I just said, 'That's enough, I've done it'."
Laying the groundwork
Brown spent 18 months working and making contacts during his stints back home before reaching the point where he felt his plumbing business was sufficiently established for him to make a go of it full time.
He says the extensive training and large project experience he received at the mine site helped provide him with the skills and confidence to tackle larger contracts under his own steam.
The bulk of Southwest Plumbing and Gas's work is in the new housing market and industrial spheres, rather than routine maintenance.
"I did learn a lot from working away, particularly in the areas of safety and planning," Brown says.
"In the mines, everything is focused on safety and there were opportunities for further education – I completed my Master Plumbers qualification while I was with Rio and that's helped me understand more about running a business and planning and executing major jobs."
Stepping away from a secure income for the uncharted waters of self-employment and small business can be nerve wracking, but once you've decided to do so, backing yourself is paramount, Brown believes.
"When you start running your own business, you don't know – I could be busy for the next four months, or steady, or quiet," he says.
"Obviously taking that big step forward is a huge commitment so you've got to have the drive to say, 'I'm doing it, I've got to make this work, this is where I want to be'."
From cranes to cheesecake
Former crane operator for the resources sector Christine McKay shares Brown's optimism and can-do approach.
She called time on FIFO work two years ago, after more than a decade on mine sites across WA, and is preparing for her next chapter in the small business sector, as the owner of a Cheesecake Shop franchise in the Perth suburb of Ellenbrook.
Purchased earlier in the year for around $400,000, the store is slated to open in late 2016 and will employ up to 10 staff, as well as McKay herself.
While the scope of work will be very different from her previous gig, the long hours and hard yakka she may be required to put in, particularly in the early days, hold few fears for McKay.
"I'm used to doing 12 hour days and 12 and a half day fortnights," she says.
"I just want to get it going because I think we're going to do really, really well. We've got the right spot and everything in place and now we're waiting to make
it happen."
Purchase of the franchise was financed through NAB.  The assistance and advice provided by NAB business banker Jason Sutherland has been helpful in the set-up stage, says McKay.
"We've been with NAB for a long time as personal customers and it was a natural choice to go with them as a business customer," she says.
"They're a good team and have been very supportive and cooperative."
This article was first published in Business View magazine (Issue 22).