NAB creates a new way to invest in renewable energy
*Launch of world-first low carbon shared portfolio backing renewable energy*.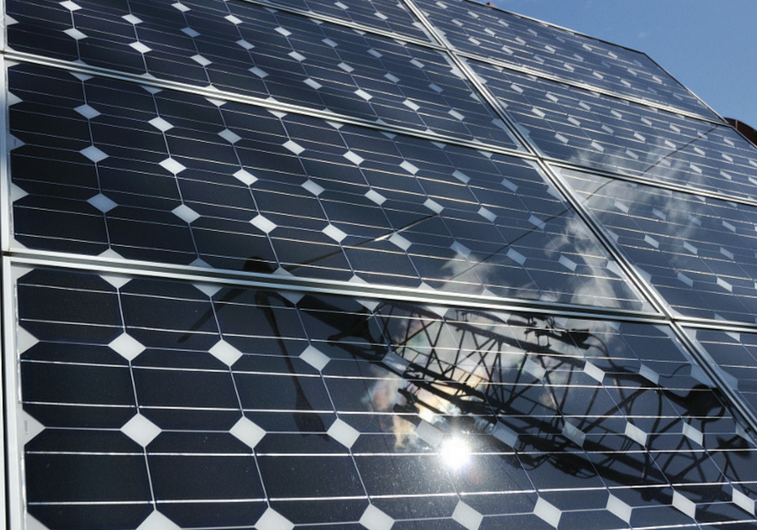 National Australia Bank (NAB) has created a new way for investors to back renewable energy projects such as wind and solar farms.
The NAB Low Carbon Shared Portfolio invites institutional investors to buy into a AUD200 million pool of NAB loans that fund existing renewable energy projects in Australia. The energy created by these projects avoids more than 460,000 tonnes of CO2 emissions annually[1], which is the equivalent of emissions created by 66,000 Australian households.
"We're witnessing an emerging renewables economy that will be an important part of Australia's future, and NAB is a key player in this field," Mike Baird, Chief Customer Officer, Corporate & Institutional Banking, said.
"We have seen tremendous growth in clean energy across our loan book and our customers are continually telling us that they want more ways to get involved in the market.
"We have listened and responded by creating this portfolio – the first of its kind in the world – which gives fund managers the ability to invest alongside NAB in renewable projects that until now have been unavailable through the public debt market."
NAB has arranged AUD6.2 billion in renewable energy project finance since 2003 and is the leading arranger in the Australian sector[2], and number five globally[3]. In FY17 alone, NAB did 23 deals totalling more than AUD16bn in renewables project value.
"NAB supports the transition to a low carbon economy and the delivery of secure, reliable and affordable energy," Mr Baird said.
About the Low Carbon Shared Portfolio
The Portfolio is a closed-end, wholesale unit trust. Investors buy units that will give them an interest in a portfolio of loans to Australian-domiciled companies operating renewable energy projects. The loans are all denominated in Australian dollars, and have a remaining tenor of at least 18 months.
The loan portfolio has an expected weighted average life of between three and three and a half years. NAB will retain a significant portion of each low carbon loan on its own balance sheet for the life of the investment and will absorb the cost of managing them.
Avoided carbon emissions calculated using National Greenhouse Accounts Factors, August 2016
Thomson Reuters: Project Finance International 2006-2017 Asia Pacific Initial Mandated Lead Arrangers League Tables – MidYear 2017 US$ Project Allocation, NAB analysis ranking against four major Australian banks – cumulative volume as at 30 June 2017.
1 October 2016 to 31 March 2017, Infranews