China's economy at a glance
China's economy continues to soften, but our outlook is unchanged.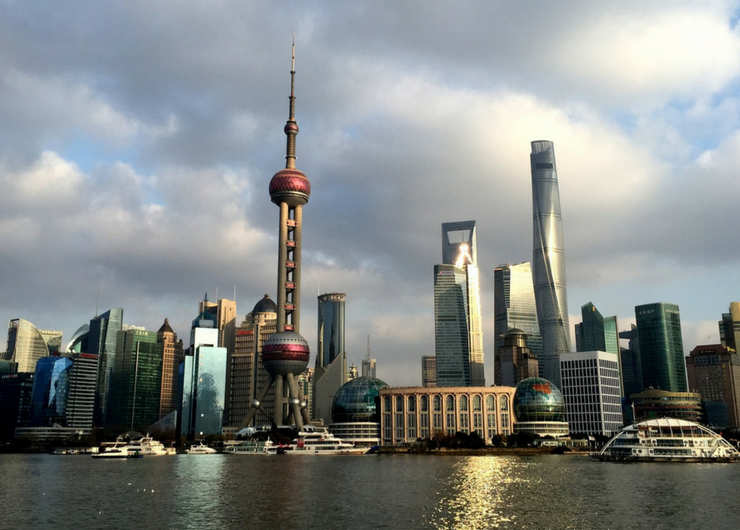 China's economic growth continued to slow in Q4 – down to 6.4% yoy (compared with 6.5% in Q3). This was the equal slowest rate of growth (along with Q1 2009 – the trough of the GFC in China) since 1990. We argue that China's deleveraging program was the key factor in weaker economic conditions in 2018 and that this is likely to continue this year. Our outlook for China remains unchanged – we see growth at 6.25% in 2019 – the mid-point of a rumoured growth target of 6.0%-6.5% – before slowing to 6.0% in 2020. Trade tensions and softening economic conditions in Europe present some downside risk to the forecasts.
There has been a lot of recent focus on Chinese stimulus in response to slowing economic conditions. While the PBoC has cut the Required Reserve Ratio and governments have brought forward infrastructure projects and introduced tax cuts, the scope of these stimulatory measures are far smaller than earlier episodes (such as 2008 and 2012) and may be intended to manage the slowing economy rather than to maintain growth at high rates. Authorities remain committed to reducing risks in the financial sector and are attempting to balance competing short term (slowing economy) and medium term (debt related) risks.
Growth in industrial production was marginally stronger in December – at 5.7% yoy (compared with 5.4% in November) – albeit it remained weak by historical standards. China's two major manufacturing surveys turned negative in December, the first time since February 2016 that both surveys recorded a negative result. Both nominal fixed asset investment and investment good prices slowed in December, meaning that real investment remained unchanged at 5.2% yoy – the equal strongest rate of growth since October 2016.
In month-on-month terms, there was a sharp slowdown in Chinese imports in December, compared with a modest decline in exports. As a result, China's trade surplus expanded significantly, out to US$57.1 billion – the largest value since January 2016. The United States accounts for the largest share of this trade surplus – with no reduction in the measure since the introduction of tariffs by both countries. In December, China's rolling twelve month trade surplus with the United States totalled US$324.4 billion, an all time record.
Real retail sales accelerated in December – back to 6.7% yoy (from 5.8% previously). That said, this rate of growth remains historically weak – real sales grew by an average of 9.0% in 2017. Despite the comparatively weak trends, consumer confidence has remained strong – with the measure rising to 122.1 points in November – just below early 2018 peaks and well above the levels seen over the previous decade.
New credit issuance totalled RMB 19.3 trillion in 2018, a decrease of 14.0%. There remains no evidence of broad based stimulus akin to earlier episodes in response to slowing economic trends – suggesting that addressing high levels of corporate debt remain a priority for authorities. We expect a continuation of this trend in 2019.
There has been considerable volatility in the 7 day Shanghai Interbank Offered Rate (Shibor) in the past month, spiking ahead of the year end, and plunging in the new year before settling back near the 2.6%-2.65% mark. This has been the trend since the second half of 2018 and we expect that this will remain the target in the short term. Much of the volatility was driven by short term demand for cash – in part related to tax payments – with the PBoC injecting large scale liquidity via open market operations to meet demand.
For further details, please see the attached document: