NAB Quarterly Business Survey – September Quarter 2019
Confidence declines, while conditions remain below average.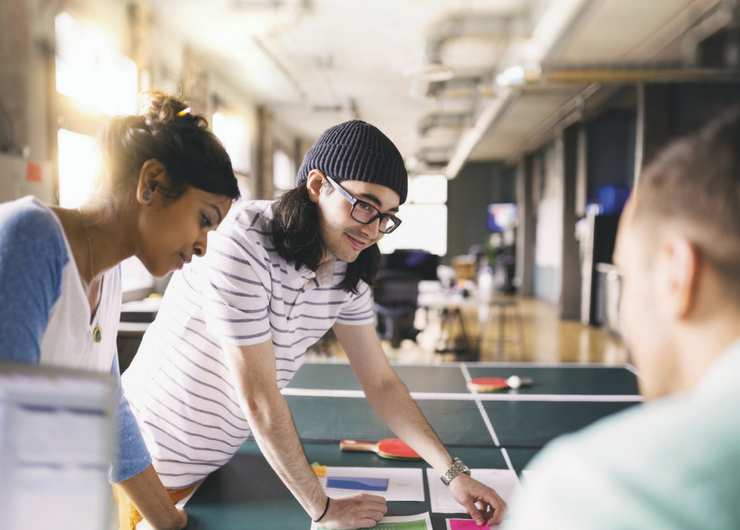 The business conditions index ticked up 1pt to +1 in Q3, but remains below average after trending lower since early 2018. Business confidence fell sharply (down 7pts) more than reversing the increase seen in Q2 and is now at -2 index points.
According to Alan Oster, NAB Group Chief Economist "There are tentative signs that the trend decline in business conditions since mid-2108 has slowed, but conditions remain below average with only a small increase in Q3".
"Business confidence saw a sharp fall in Q3 more than reversing the surprising bounce in Q2. It appears that any post-election optimism has faded despite very low interest rates following the back to back interest rate cuts mid-year" said Mr Oster.
The increase in conditions was driven by a rise in WA and NSW as well as a small increase in QLD in Q3. Vic and SA saw a small deterioration, while Tas – which can be volatile – fell in the quarter. By industry, the services sectors continue to report the most favourable conditions (outside of mining), while retail and wholesale remain weakest, while manufacturing and construction are also weak.
"Over the past year the decline in conditions has been broad-based, but the deterioration in retail has been stark. This is unsurprising given the weakness we have seen in the consumer data, with both retail sales growth and overall consumption growth tracking at their lowest rates for some time" said Mr Oster.
With activity in the business sector remaining weak and some significant risks around the outlook, we take a special look at measures of capex in the business survey this quarter. Actual capex saw a small improvement but is around average with the measure having declined in previous quarters. The outlook deteriorated slightly with expectations at the 12-month horizon declining and shorter-term expectations flat. Overall, with capex measures at all horizons around average there is some risk to an optimistic outlook for investment over the next year.
"With consumption growth expected to remain weak and the downturn in housing construction to continue, the outlook for business investment is important. Mining investment looks to be stabilising and we expect some spill-overs from the large amount of infrastructure investment to the non-mining sector, but global uncertainty and weak demand are likely to see businesses become more cautious with investment decisions, even though they continue to hire and capacity utilisation remains above average" said Mr Oster.
The survey suggests that inflationary pressure remains weak, with particularly low growth in retail prices. Costs on the input side continue to track at a higher rate (though also relatively weak) suggesting ongoing pressure on margins.
"Overall, the survey fits with our view of the economy. Growth has slowed with a weak consumer and a fall in housing investment while price pressure remains weak. While we expect rate cuts to help that will take time (mainly in 2020). Tax cuts to date are not really helping the consumer (who have largely used them to reduce debt and/or increase their liquidity).  Further support from fiscal policy would be very welcome.  Business however remains cautious and less optimistic given weak demand and higher uncertainty" said Mr Oster.
For more information, please see the:
NAB Quarterly Business Survey – September Quarter 2019
NAB Quarterly Business Survey (Media) – September Quarter 2019