NAB's World on two pages: November 2017
The read on business conditions was extremely strong in the October NAB Monthly Business Survey, with manufacturing posting a strong result despite the recent closure of auto manufacturing plants. The conditions index jumped to a record high, and while confidence is not quite as buoyant, it is holding above long-run average levels.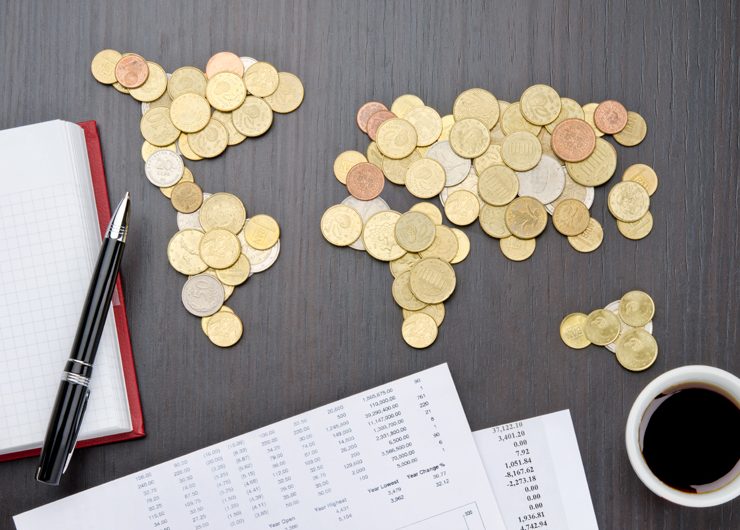 The Bigger Picture – A Global and Australian Economic Perspective – November 2017
Global: The global economic upturn continues, with growth next year set to just beat its long-term trend. Inflation remains subdued and financial markets calm, with little need for aggressive central bank moves on policy. Market volatility and economic policy uncertainty are both fading as the probability of severe "tail risk" events are marked lower.
Australia: Overall, we are quietly confident that improving prospects for infrastructure construction and non-mining business investment will help sustain economic growth at a steady (but moderate) rate, despite some obstacles ahead. Real GDP growth is forecast to strengthen in coming quarters to 3.2% y/y by Mar-18, ease to 2.4% by Dec-18 before picking up slightly to 2.6% by end-19. Our inflation forecasts have been revised down slightly to reflect new weights from the ABS, with core inflation expected to hit the bottom of the RBA target band by end-18. The RBA remains comfortably on hold, with few hints of a move in either direction. We still expect two 25bp hikes in H2 2018, subject to more progress being made on reducing unemployment and/or underemployment, and wages growth showing some (at least tentative) signs of picking up.
For more details, please refer to the attached document.