New pathways for the future of business
The banking sector has an important role to play in supporting industry through the economic recovery.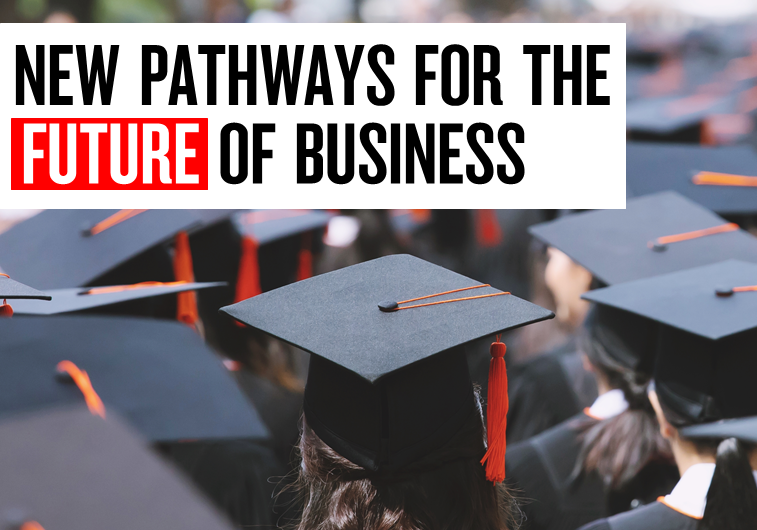 Australia has embarked on an ambitious road to economic and social recovery post COVID-19. Recovery assumes that a vaccine will become available, and corporations, banks, governments and communities will share responsibility for creating a stronger and more resilient nation.
The federal budget extended the bridge of temporary fiscal support with a range of measures to help stimulate jobs and growth. Banking will also continue to support industry initiatives to boost growth and employment, restore business and consumer confidence and advocate for Australia's critical businesses and industries.
Bankers have taken a leading role to help clients quickly mobilise their own pandemic response and support employees and end-customers to navigate shutdowns and lockdown measures.
Now, our client conversations have moved on from maintaining essential activity to helping revisit growth strategies for a very different world. While corporations are not necessarily changing their purpose, they are looking at different ways to deliver it. As the role of business becomes increasingly linked to a broader sense of purpose and social and environmental outcomes, we're having deeper conversations around the social contract of business, including employee wellbeing.
A shared road to recovery
Australia's pathway to recovery depends on interplay between government, business, banks, regulators and industry. Private investment already plays a very significant role in large-scale infrastructure projects, research, technology, and environmental programs. Some of our social and sustainable debt products have been created with investors like these in mind.
Support for clients, key industries and government
When the pandemic hit, our first response was to reach out to our clients, many of whom are in industry sectors that experienced significant disruption. We were also very conscious of our responsibility to help governments deliver policy and social measures to support employment, protect the vulnerable in our communities and stimulate business activity.
We've seen the highest level of capital raisings since the GFC, across several key industries. One of these is airports, many owned by Australian and global investment firms and large superannuation funds, which have experienced deep impacts from sharply reduced passenger numbers and border closures. We've provided additional liquidity and other support to enable them to sustain limited operations. We'll continue to monitor border restrictions and work with airports and their sponsors on future financing requirements.
Education is Australia's largest service export and greatly reduced international student numbers have created funding gaps for both research and educational services. As we turn the COVID corner, universities are re-imagining how they fund and deliver student programs and research, and banks have an important role to play.
We work with more than 10 universities across a variety of research engagements including: sustainability and environment, agriculture, social programs and technology. We're currently working with the University of South Australia and the University of Adelaide to deliver research identifying barriers for start-ups and SMEs to become part of global space and defence industries. This will help identify where innovative solutions are required to support these companies into domestic and global supply chains.
Pandemic conditions, the increase in financial uncertainty and the shift to working from home have supercharged incidences of cybercrime and fraud, with attacks against corporations and individuals increasing significantly. We're currently partnering with university-led research programs to help develop and commercialise technical solutions in cyber intelligence, digital forensics, reverse engineering, malware detection and response. Increasing digitisation of business and services delivery makes response to cyber threat essential for recovery.
Tapping into innovation
In 2019, NAB joined with CSIRO to publish the Australian National Outlook – which modelled two alternative pathways for the nation 40 years into the future: one leading to strong economic and societal growth, the other to a slow decline in prosperity.
In the wake of COVID-19, we were pleased to participate in another CSIRO report on medium and long-term pathways heading into recovery: COVID-19: Recovery and Resilience (see page 26).
Through our partnership with CSIRO, we're helping to bring their 'Missions' program to life. Missions aim to increase the pace and scale of scientific innovation in areas such as climate change, hydrogen, resilience and adaptation. We're also helping NAB clients tap into science/technology innovation in digital business, new payments technologies, manufacturing/construction and clean energy, as well as improving information security and productivity as new products are brought to market.
We also continue to work closely with all levels of government on programs such as the SME Loan Guarantee Scheme (NAB wrote one third of total loans in the first phase of the scheme), and the First Home Loan Deposit Scheme. Banks are rich sources of economic and industry data and we've provided Government with public and bespoke insights, in areas such as spending habits during COVID, to help government decision makers position policy responses. These data-related activities are another important way for banks to contribute to evidence-based policy creation and measuring policy effectiveness.
As we start the steady climb back from the pandemic induced downturn, NAB is supporting a wide range of organisations, not only with our core banking capabilities, but also with greater technical, data and research capability. We are collaborating with business, government and social organisations to solve the problems of today and tomorrow.
This article was first published in our Corporate & Institutional magazine 'Beyond 2020: Creating opportunities".  Read more articles from the magazine, below.