Tech startups: Find US networks and fast-track your global success
The Propel program helps Australian technology start-ups take on the world. Apply now to spend 10 days in the US building networks, meeting investors and absorbing the ways of Silicon Valley.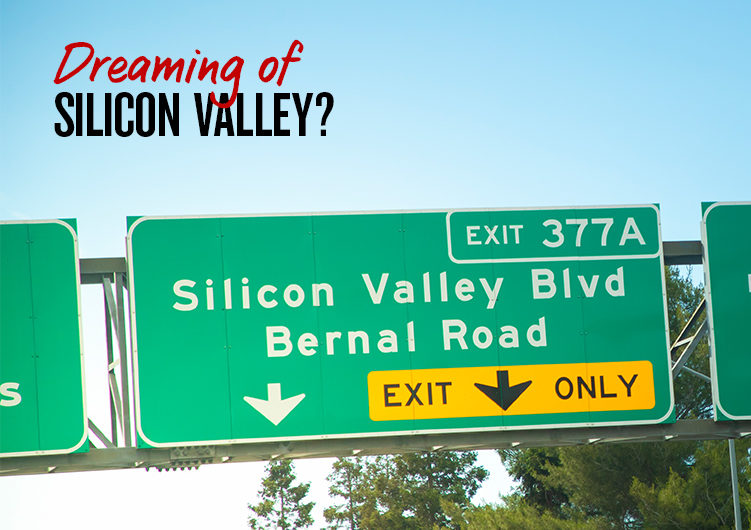 It's not surprising so many ambitious tech entrepreneurs have their sights set on Silicon Valley. The US can be a launch pad for international success with access to venture capital, likeminded thinkers and a huge market opportunity – but the culture and mindset can be tough to crack.
It was with that critical gap in mind – and bridging it – that the Propel program was designed.
During a 10-day stay in California, participants get to see success in action, gain expertise and build networks to support sustainable international growth.
The next program starts on 29th April, and this year, NAB is offering to cover the costs for five Australian entrepreneurs.
A global network of contacts
Propel is an initiative of Advance, a global community of high-achieving Australians and alumni who draw on their own networks to provide opportunities for Australian companies. Supported by Australian Government funding, Propel provides the founders of technology startups fast-track access to Silicon Valley and beyond.
"The Propel program exceeded our expectations," says Bruce Muirhead, founder of Brisbane-based startup Mindhive, a collaborative online policy making platform, who attended the program last year.
"It opened doors for us as a start-up by allowing us to make valuable connections and advance as a company. Any start-up that wants to fast track their growth should definitely consider taking part."
Workshops and tours
For participants, the trip begins with a three-day workshop in Los Angeles. Here, experts will review and edit investor decks and help attendees fine-tune their product demonstration. Attendees will also spend a full day developing and practising their pitch, in preparation for meetings with tier one US venture capitalists and other influential contacts.
This is followed by a seven-day innovation tour of Los Angeles, San Francisco and Silicon Valley with opportunities to:
build a strong international network, including a mentor with experience and connections in the US
develop a structured path to fundraising
discuss the frameworks and legalities of working in the US, including the latest on issues like immigration, visas and labour laws
find out how successful US entrepreneurs operate and communicate.
The benefits continue back in Australia, where attendees have a chance to meet and develop relationships with local investors, corporates and advisors.
Interested? Apply now
The next Propel program runs from 29 April to 10 May 2019 in the US, with Australia-based follow-up sessions in July. All participants should be fast-growing, technology-enabled Australian startups ready to expand into the US. They should also have:
existing customers for a product or service that has been launched into the marketplace
a turnover of at least $100,000 per year
sufficient seed funding
at least two people on the team
The cost of the program is $10,000 plus GST per company with a maximum of two participants attending. While attendees fund their own air fares and accommodation, this year NAB will sponsor five entrepreneurs for the cost of the program.
Apply now
NAB are offering five of our customers an opportunity to receive a $10,000 sponsorship in order to help them attend this program. Once your application has been assessed you will be contacted by Propel and, if you qualify for a sponsorship, by NAB.
Applications close on 28 February 2019. For more information, visit the Propel website. To apply now, visit the Propel Applications page.