Sweet taste of export success
Cultivating fruit that's sweet in taste, colour and consistency has positioned 2PH as a citrus market leader that can set its export price.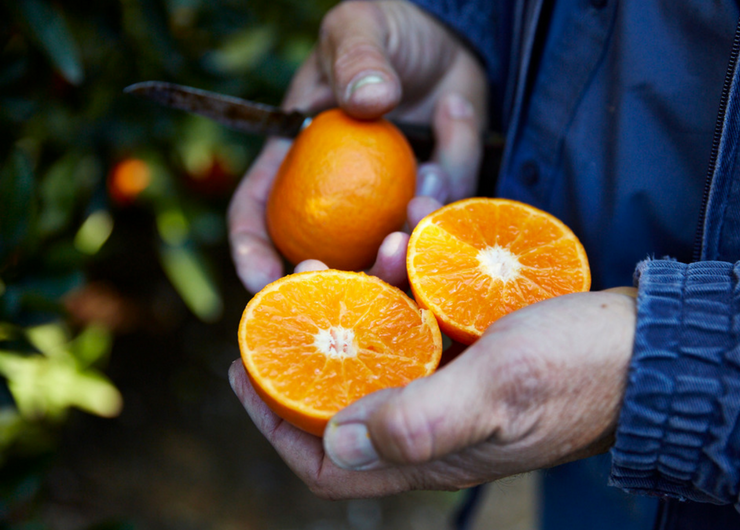 In the 1990s, 2PH Farms made the decision to cultivate new varieties to produce better-tasting fruit for Australian and overseas markets. Since then, its primary investment goal has been to produce acclaimed fruit that can't be replicated elsewhere. Today the investments are paying off and export markets are strong for 2PH's citrus produce.
2PH's orchards in Emerald, Queensland, are lush and green, boosted by good soil, water and plenty of sunshine – all of which are essential for citrus.
It all began in the 1980s when owners Craig and Bindi Pressler planted their first tomato vines and citrus orchards, exporting relatively small export volumes into Asia. In just over three decades, 2PH has grown from a small family property into one of the largest privately-owned mandarin orchards in the southern hemisphere.
"When you buy 2PH citrus you get freshness, excellent flavour, beautiful colour, good storage and shelf life," says Craig Pressler, CEO. "Genetic modification to achieve all this has been our focus since the 1990s."

From a devastated orchard to a world-class export business
When citrus canker bacteria swept through the Central Highlands district of Queensland in 2005, the results for 2PH were devastating – they were forced to destroy 100% of their orchards and their export business drew to an abrupt halt. Instead of giving up, they used the 'wipe-out' as an opportunity to rebuild the business 'from the ground up', developing infrastructure and building a state-of-the art operation to meet export demand.
"It was hard, but there are opportunities or upside with every tough time, with losing everything," explains Pressler. "You start with a clean slate. Technology has changed a lot since the 1980s. We've now built a world-class facility to deliver quality exports to our clients."
Redevelopment activities for 2PH included replanting and investing in new technologies such as laser-levelling, probes for irrigation and advanced new watering systems. They also used the opportunity to review the orchard's layout and topography, water usage and erosion, while rationalising and enhancing their citrus varieties.
Today Pressler says the business has more than 1,400 acres of citrus, with some 300,000 productive trees and an incredible 550 acres of under table grapes – all of which are harvested by hand, to ensure the best care is taken to deliver a quality product to export markets.
Sowing seeds for seedless exports
The company's key export – the Phoenix mandarin – is a seedless Murcott variety and 2PH's own unique fruit.
"We're non-commodity growers," explains Pressler. "Commodities are such that everyone has Imperials for example. We want to produce a small amount of a product that really can't be found anywhere else, so we don't have to be a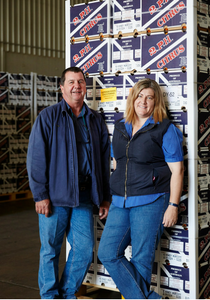 price taker."
However, developing new export varieties comes with considerable trial and error.
2PH was the first Australian grower to import the Afourer Birdwood citrus variety from California, Pressler says. "We should have won a gold medal for being the worst Afourer grower, again and again," he laughs. "We didn't give up though, we just thought, 'How are we going to grow them?'"
Instead of giving up, 2PH grew the Afourer in isolation, carefully managing the crop's specific water and nutritional needs. In time this produced a seedless fruit unique in colour, size and variety: the 2PH Afourer.
The business is producing relatively small export volumes, but the owners prefer it that way. "We don't want too much export volume; it's about being the only ones producing a quality variety, developing a niche market," says Pressler. "Our other key advantage is taste, purely taste. The Chinese supermarkets can't get enough of it – they're saying they can't sell their other fruit but they can't get enough of our fruit. The uniqueness is what it's about; that's where the demand lies."
2PH's seedless lemon is also in growth in food and beverage markets in Australia and around the world, he says, due to the need for a 'good squeeze of fresh lemon juice' without seeds dropping into drinks or over seafood dishes.
A zest for people and export relationships
In addition to producing a unique, world-class product, exporting success for 2PH has relied on perpetual investments in relationships, along with a passion for supporting people and processes. These factors combined help to guarantee the quality and consistency of the product onto supermarket shelves overseas and into the hands of the end consumer.
Pressler says 2PH takes a long-term view on export relationships. He recommends not capitalising on short-term pricing, for example, over considering the longer-term relationship. Establishing trust and a firm line of demand is important.
The other factor in 2PH's exporting success is investment in their people and processes, ensuring the product is handled with rigour and care at each stage in the process. The business stands behind its highly consistent output: from the seed to the tree through the export process and onto the consumer's table.
"Products have to be described accurately year in and year out," says Pressler. "And expectations have to be met or exceeded. You must always deliver consistent quality and be committed to that quality. The benefit is that customers will continue to order from you. That's the relationship – it's a two-way street."

Planting for a fruitful future
Pressler believes keeping up with future export demand and ensuring continued success relies on hard-working staff and forward-thinking management. 2PH continues to invest in staff training and development programs to support its people, and in additional planting.
The business also invests in an ongoing research and development program, planting more than 10 hectares dedicated to the cultivation of new citrus varieties and developing unique 'seedless' produce with better colour and, of course, taste.
"We're exploring many more export markets," says Pressler. "We've learned to perfect what we do and we never give up. We're also humble about our success – it's all been about hard work, being true to our word and never giving up. And there's more hard work to be done."
More from NAB: