Will your business be able to increase its capability to satisfy export demand?
Growing a sustainable export business requires vision, knowledge, planning – and funds. It's a costly endeavour that demands exceptional management of your time and resources.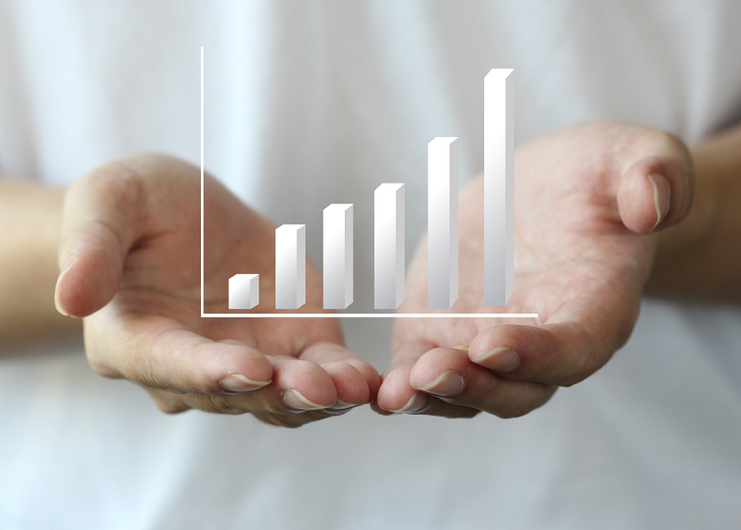 As you make the move to grow through Asia's export markets, your business's capacity and capability will be challenged. For example, in some countries, the lead-time between initial contact in an export market and a sales agreement can take years.
How will you cope with these expected changes and adjust your business accordingly? Start by making sure the fundamentals for sustainable business growth are in place.
Capability is key – be sure you'll have enough
Whether you manufacture widgets, publish books, teach foreign languages, or sell products, exporting to Asia could require you to scale up in order to satisfy demand.
For example, you could be selling to larger organisations or to a growing population in an under-supplied market. You'll need to ask yourself some hard questions, like:
Will your business be able to increase its capability to satisfy export demand – without compromising your existing commitments domestically?
Will you be able to sustain growth if orders begin pouring in? For example, if you started exporting muesli bars to China (knowing that Chinese people were developing a taste for Western foods) and you underestimated how popular your product would be, how would your business respond to this challenge?
At what point will you need to outsource or contract certain jobs or tasks? Putting your current staff under too much pressure might disrupt your core business processes, inadvertently slowing down your business's growth.
Take a look at NAB's video on expanding into Asia.
Making sure you have sufficient capability when exporting services
If you run a service-based business, you might need to invest heavily in training and staffing. Not only will your staff need to be skilled in delivering the service, they'll also need an understanding of the cultural differences between your target export market and Australia.
For example, a number of growing Asian countries use Mandarin as their native tongue. You might need to invest in a Mandarin speaking support team on the ground in your target market(s).
Have a read of Austrade's article about getting ready for exporting.
Getting access to capital
Expect to encounter a variety of costs both as you explore overseas markets as well as when you actively enter them. While planning your launch into Asian export markets, get your financial resources in order – including any capital funding you'll need to sustain your expected growth.
You'll probably need to invest in more production assets and raw materials stock if you're exporting goods. You may also need additional staff and warehouse space. It's smart to have plans and vendor relationships in place so that once demand increases you can quickly ramp up production.
For example, if you're exporting and demand is increasing sharply, will you be able to contract out to local suppliers in the export country? There may be issues of quality control and logistics. You might come to the conclusion that keeping production in Australia is best for quality purposes.
If you need to increase your capabilities, NAB's equipment finance loans, leases and hire purchases might suit you.
The additional costs of exporting
You'll also need funds to cover the costs of travel, extra staff, international marketing, packaging, compliance, and modifications to your goods or services to meet the expectations of your new market.
Potential funding sources include existing business capital, personal funds, small business loans, export grants, and financial assistance from your state – or the Australian Government.
See Austrade's information about financing your export business and available export grants.
Hiring extra staff
Depending on your selected distribution channels, you may need staff on the ground in your export market. For example, if you're exporting software to Japan, you may want to hire a sales team to approach business clients.
Likewise, it might be wise to have a local marketing team to handle public relations, advertising, and communications in your target market. This is particularly important if there are language and cultural differences.
Ramping up capacity
You'll likely need extra staff at home to increase the potential capacity of your business. This is especially true if you manufacture your own goods. You may even need to change some staff – or let some go so you can hire more qualified people.
Will your Australian office field phone calls from your overseas customers? If so, you'll need to hire customer service agents who speak the local language to handle incoming enquiries.
In any of these cases, hiring additional staff will also require investing in them. They'll have to be trained and equipped with the tools they'll need to succeed on the job.
Building an export business is going to bring a great deal of change to your company, and it will require funds in order to grow in a sustainable way. Can your business meet the demands of overseas customers by scaling up quickly if need be?
Next steps
Important information
Any advice contained above has been prepared without taking into account your objectives, financial situation or needs. Before acting on any advice, NAB recommends that you consider whether it is appropriate for your circumstances and that you review the relevant Product Disclosure Statement, Terms and Conditions or Financial Services Guide.
© National Australia Bank Limited ABN 12 004 044 937 AFSL and Australian Credit Licence 230686.
More from NAB