Mining and metals firms and the slowing of the super cycle

Companies in the industrial raw materials sector are facing a new era. For years, miners of resources such as iron ore, base metals and coal enjoyed a boom driven by incredible demand from China and other emerging markets that were urbanising and investing heavily in infrastructure.
Since a peak in 2011, however, prices of many commodities have fallen and concerns have grown about the end of the current "supercycle".
This report looks beyond the short-term news cycle to assess the state of the metals and mining industry as it approaches the post-boom era. Based on extensive industry research and numerous in-depth interviews with executives from companies across the world, the report seeks to answer four questions:
Is the commodities super cycle over?
How has the industry's change in fortunes in recent years affected investment by mining companies-specifically capital expenditure-and what implications does this have for their future growth?
What impact has the slowdown had on M&A, corporate deal making and industry consolidation?
And finally, what strategic and operational issues do new management teams need to get to grips with to ensure their companies emerge as winners in the new environment?1
For further information download the full report.
For more information, contact Andrew Wright or David Thorn:
Andrew Wright
General Manager, Institutional Bank
National Australia Bank
+61 (0) 3 8641 4193
Andrew.W.Wright@nab.com.au
David Thorn
Head of Institutional Banking Asia & Global Head of Consumer Sectors
National Australia Bank
+852 2826 8111
David.A.Thorn@nabasia.com
1 The report titled: 'In the pits?' Mining and metals firms and the slowing of the super cycle' © 2013 The Economist Intelligence Unit Ltd. All rights reserved.
About the Author:

Economist Intelligence Unit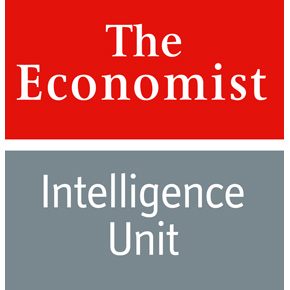 Success when operating internationally means understanding how tomorrow will differ from today. From such insight comes opportunity. Our forecasting and advisory services have informed entrepreneurs, financiers and government figures around the world since 1946. Our coherent and impartial assessment of the future can be depended on to deliver the insight needed to succeed in a complex and changing world.
7 Other Articles