October 9, 2017
Agri needs next gen leadership: Australia's 'Harvard for agribusiness'
Australian agribusinesses are joining forces with universities to harness growing interest in agricultural careers and develop the future industry leadership needed to succeed in the global agricultural marketplace.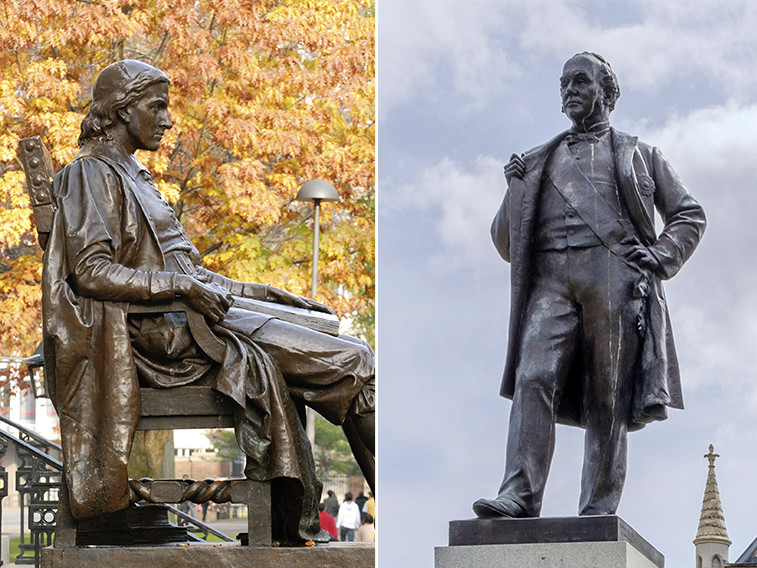 There's growing demand for a new breed of agricultural degree as Australian agribusinesses seek to meet the challenges of operating in today's increasingly complex and competitive global marketplace.
When Adelaide University went to the agricultural industry to seek advice in the design of its newest agribusiness Master's program it received some clear requests about the skills needed from graduates.
"The skills they told us they most needed were on the business side – agribusiness leadership, management decision making, policy analysis and decision making," says Professor Wendy Umberger, Executive Director at Adelaide University's Centre for Global Food and Resources (GFAR).

"Over the last ten years, even primary production has really become an 'agribusiness' so you have to have business skills, an understanding of negotiating, dealing with markets, dealing with politics. It's much more about what typical businesses have to deal with, and with the production side as well.
"There is immense and growing demand from industry for graduates in agriculture science, particularly in agribusiness."
Professor Umberger says the university's new Master of Agribusiness program, launched in February 2017, was designed in consultation with various industry sectors, from producers to multinational companies. The aim was to meet the industry's demands and foster the critical thinking needed in Australia's next generation of agribusiness leaders.
The response showed the program's focus also resonated with students. "We were overwhelmed with the response [from students]," says Professor Umberger. "Within one week of initially announcing it to students on the university's business school Facebook page, we had a hundred genuinely interested people."
Twelve were selected to be the 'first crop' of students with backgrounds ranging from family farming to grain export management.
Aiming high: the 'Harvard' of Australian agri education

The chairman of Adelaide University's Agribusiness Advisory Board, John Crosby, Director of Ag-Management, says the program is the first in Australia to provide the "elite level of education required for our future leaders".
"It requires a high standard for entry and is targeted at those who will truly lead agribusiness in Australia in decades to come," says Crosby. "We have high expectations of this degree – it will be to Australian agribusiness what Harvard currently is to world business management."
Professor Umberger says trends such as a global focus on food issues and technological developments within the industry are helping fuel increased interest in agricultural studies. "Food and agriculture studies are cool again, and it's very exciting," she says.
"If you look at what's happening around big data, around different technologies being applied, from agriculture production right through the food sector to innovation in food production, it's a very exciting and interesting business.
"I think people are realising the scope of opportunities that are open to them in agriculture."
Knowledge thirst seen across the agri space
The university's focus on the importance of nurturing business leadership and knowledge within the agriculture industry is a national trend, says NAB's agricultural head in South Australia and Western Australia, Matt O'Dea.
O'Dea says the increasingly complex and competitive nature of agriculture is driving agribusinesses to adopt a tougher business approach to farming, learning how to work smarter and open potential new sales areas.
"There is a real thirst for knowledge [by agribusiness operators], both the older and the younger generation," says O'Dea. "Not just knowledge about domestic markets but also international markets as well.
"As we're seeing trends like a focus on traceability of food become more and more prevalent, you're seeing more people wanting to understand the actual value chain in agriculture. And they're having to say, 'Where are the opportunities? What does the signing of the free trade agreement with China mean for me? How do we continue to grow?'"
O'Dea says an increasing attention to "internal governance" in family farming operations is in line with a more business-focused approach.
"Governance is things like regular family meetings, with minutes taken and documented, business plans being done, risks identified and all of those things we perhaps didn't see 20 or 30 years ago in Australian agriculture," he says.
O'Dea adds that developing Australian agriculture's next leaders is key to the future success of the industry.
"Leadership is absolutely vital, particularly if you're running staff as well, to be able to make those key decisions, to forward plan, to have a strategy and execute on it," he says. "There are terrific opportunities."