Australian Economic Update: Q1 GDP 2017
Australian economy ekes out modest growth in Q1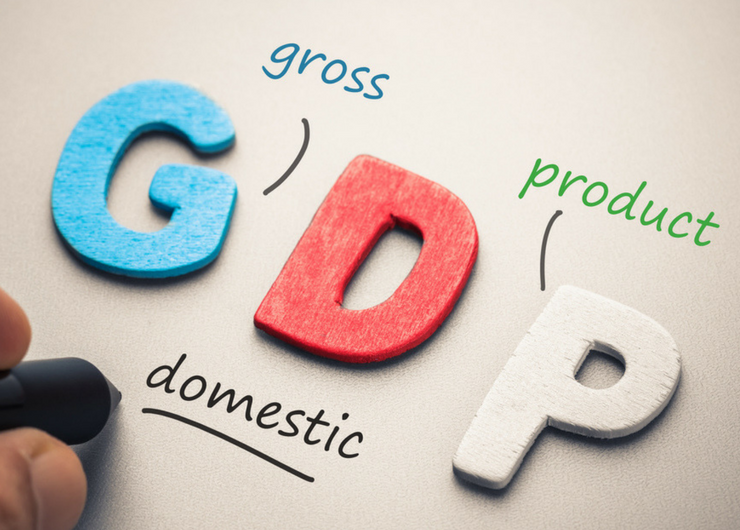 This note investigates the data in greater detail than the Flash Response sent out earlier today.
Key points:
Australia's economy eked out modest growth of 0.3% the March quarter, following growth of 1.1% in the December quarter and a contraction of 0.4% in the September quarter 2016. This outcome was in line with market expectations, but stronger than our forecast for a slight fall, with the production and income measures of GDP a little stronger than anticipated, and household consumption a fraction higher. The year-ended pace of growth eased to 1.7% y/y, the weakest rate since 2009 in the aftermath of the global financial crisis. The pace of non-mining GDP growth has slowed in year-ended terms, while mining GDP appears to have stabilised somewhat (see charts on page 2).
Measures of income growth meanwhile were strong, thanks to a 6.6% surge in the terms of trade, as well as stronger wages growth. This is unlikely to continue, given our forecasts for iron ore and coal prices to retreat.
A number of one-offs contributed to the softness in Q1 and the decline in Q3 last year – including weather-related disruptions to exports and dwelling construction. Unfortunately, the volatility in exports is likely to continue given cyclone disruptions to coal in Q2, raising the likelihood of another soft GDP print in Q2. Volatility in the GDP data complicates assessment of current economic momentum and the implications for the outlook. At this stage, we continue to expect a rebound through the second half of 2017 as LNG exports surge and government investment strengthens, but a softening in growth in 2018 as LNG exports and the dwelling construction cycle peak. The pace of household consumption and business investment will be key.
There was an encouraging (albeit small) lift in business investment (0.7% q/q). This suggests that the worst of the drag from the mining investment "cliff" is behind us, and implies a rise in non-mining investment this quarter. This is occurring in tandem with an encouraging lift in non-mining profitability as indicated in Monday's business indicators release, and strength in NAB's measure of business conditions. If this trend becomes more well entrenched, it will give greater confidence in our (and others') expectations of a moderate cyclical upswing in non-mining investment in 2018 and 2019. The surge in mining profitability meanwhile, was in line with the 6.6% increase in the terms of trade thanks to a further surge in iron ore and coal prices, is viewed as temporary and is hence unlikely to stimulate a pick up in mining-related investment.
Meanwhile, household consumption remains subdued. While slightly stronger than anticipated at 0.5% q/q, suggesting faster growth in services than retail, the year-ended pace of growth at 2.3% y/y remains below its historical average of around 3¼%. This is consistent with slow rates of wages and household income growth ( despite some rebound this quarter), a backdrop of elevated unemployment and underemployment and relatively high household debt. As such, while households seemed a little less cautious this quarter (as evidenced this quarter by a decline in the household savings ratio to 4.7% from 5.1% in Q4 2016 and half the rate in Q1 2013), there remains uncertainty about whether this will continue going forward.
Dwelling investment meanwhile declined by 4.4% q/q, and while weather may have played a part, it raises the possibility that the dwelling investment cycle may have peaked earlier than expected. While we are reluctant to draw that conclusion given the large number of projects in the pipeline, we note that such a scenario is possible depending on how quickly projects in the pipeline come on line.
Overall, today's data are consistent with unchanged monetary policy. The RBA will look through the volatility in GDP, however mixed labour market outcomes and weak wages and inflation data will prevent any hike. Meanwhile, there is tentative evidence that macroprudential and policy changes are leading to a softening in dwelling price growth, which may help mitigate economic risks associated with rising household debt levels.
Highlights
On the expenditure side, the main contributors to growth were inventories, government consumption (while government investment subtracted), and a modest contribution from household consumption. Net exports and dwelling investment meanwhile subtracted, while a marginal rise in business investment was broadly neutral.
By industry, growth appeared to be relatively broad based across the economy, with 17 out of 20 industries growing in the quarter. Gross value added grew fastest in utilities, transport, wholesale, and administrative services. Farm GDP fell notably (down 6.4%), but that follows strong growth in Q4 and is well up over the year.
By state, state final demand was especially strong in Victoria and South Australia in the quarter (both up 1.4%). In contrast, both NSW and Queensland were flat in the quarter, while Western Australia saw a contraction (-0.2%).
For more information please refer to the attached report.