Australian Economic Update: Q3 GDP 2017
Business and government led growth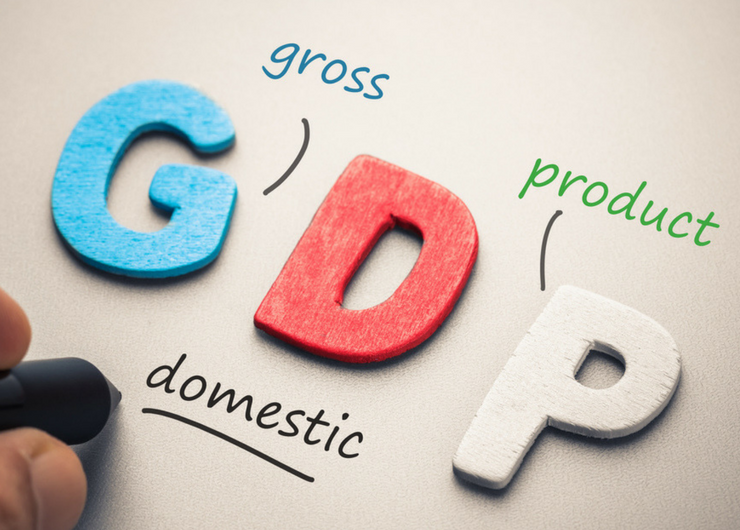 Key points:
Moderate growth momentum in Q3, mainly led by business and government investment. Households are restraining their spending amidst further weakness in wages and household income growth, despite strong employment. Overall the data are consistent with our view that while growth will be strong in coming quarters thanks to LNG and business/government investment, wages and household spending will need to lift in order for these growth rates to be sustained.
Growth in the Australian economy slowed a touch in Q3 to 0.6% q/q (NAB and Mkt: 0.7% q/q), although overall the last 6-months has been solid. The year-ended pace of growth shot up to a respectable 2.8% y/y, a little below the long-run average, largely because the negative in Q3 2016 dropped out of the calculation.
Encouraging aspects of the details included particular strength in government investment (+7.4% q/q in underlying terms). There was further evidence that business investment is starting to fire, consistent with strong corporate profitability (despite a fall in the terms of trade this quarter). There was perhaps also some spillover to the private sector from government infrastructure investment. Growth has also been reasonably broad-based across industries (as foreshadowed by the NAB Business Survey), which in turn is a positive signal for investment going forward.
Household sector dynamics remain of concern. Household consumption was even weaker than expected at 0.1% q/q (NAB: 0.3% q/q), with weakness evident in spending on both retail and services. This is unsurprising given that average labour earnings only increased 0.3% in the quarter and 0.6% over the year. While total compensation of employees was solid at 1.2% q/q and 3.0% y/y, this is almost entirely due to strength in employment rather than wages. Household disposable income meanwhile only rose by 0.5% q/q and 1.8% y/y, barely above the rate of inflation. The household savings ratio rose to 3.2% from 3.0% in the previous quarter (the first rise in five quarters), suggesting consumers are understandably cautious.
Other surprises included the failure of net exports to add to growth, although this partly reflected strong capital imports (consistent with strong investment) and volatility in non-monetary gold exports. Dwelling construction was surprisingly weak, although this was largely due to a much larger fall than expected for renovations activity rather than new building, although it still appears the housing construction cycle has peaked in a trend sense.
The RBA will be encouraged by business and government investment, but retain its concern about households. With house prices (especially in Sydney) now slowing and alleviating some concerns around rising household debt, the RBA is unlikely to move rates until there is resolute evidence that wages growth is responding to strong employment, particularly given that measures of inflation in today's data and in the CPI remain subdued.
Highlights
On the expenditure side, both private business and public investment were solid in underlying terms, while inventories also made a meaningful contribution to growth. Meanwhile, household consumption was disappointingly weak. Dwelling investment fell once again thanks to a sharp fall in alterations & additions, while net exports made no contribution as exports were offset by higher capital imports.
Non-mining GDP is estimated to have increased by 0.7% qoq in Q3, to be up 3.4% yoy, indicating a solid trend that is broadly expected to improve. Meanwhile, mining GDP looks to have been relatively flat.
By industry, growth was again focussed on services, especially accommodation and food, administration, finance & insurance, professional services and healthcare. Manufacturing and construction also performed well. Agriculture was the weakest performer, largely reflecting a weaker season for winter crops. On a year-ended basis, growth was positive in all but 2 of the 19 industry sectors in year-ended terms.
By state, final demand growth slowed down in most states except for NSW, WA and the NT. NSW led final demand growth nationally, expanding by 1.0% q/q. Domestic final demand growth slowed somewhat in VIC, QLD and SA, while falling into negative territory in TAS and the ACT. Over the year, NT led the country on the back of strong LNG investment. VIC and SA also enjoyed above average growth, at 4.7% and 3.9% respectively. While having recovered strongly, WA state final demand growth was the slowest at 1.3% y/y.
Income measures such as real gross domestic income were generally a little weaker than real GDP growth in the quarter thanks to the lower terms of trade, although remain healthy in year-ended terms.
There were no gains in labour productivity in the quarter or over the year, as growth in hours worked has broadly matched GDP growth.
For more information please refer to the attached report.