Australian GDP Preview: Q2 2021
A soft outcome ahead of a Q3 fall.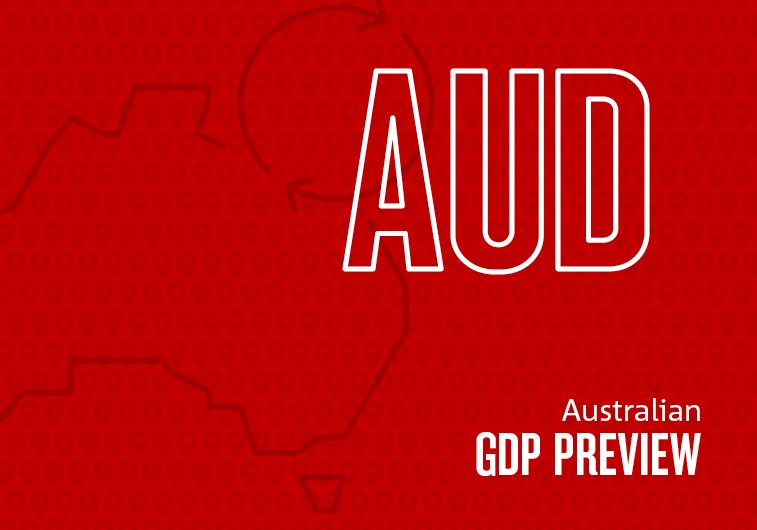 NAB expects GDP rose by a marginal 0.1% q/q (8.8% y/y) – a notable slowing from the pace of growth in recent quarters as the economy rebounded from earlier lockdowns. A relatively sharp subtraction from net exports and a flat result for dwelling investment are expected to weigh on growth in the quarter. Other partials (including our high frequency data) suggest that consumption will make a positive contribution, with goods rebounding and services spending continuing to recover, though the pace of overall growth appears to have slowed slightly. The result will likely illustrate the bumpy path out of the pandemic. There is some downside risk to net exports based on trade partials which could well see a flat or even negative quarter. That said, the focus remains on the domestic recovery.
While this release will provide some insight into the underlying dynamics as the economy began transitioning from the rebound phase into a new period of expansion, these data largely precede recent extended lockdowns, which will see a significant hit to activity. We have pencilled in around a 3% fall in activity in Q3 with a rebound in activity beginning in Q4. The decline in activity will again come mainly from household consumption, though there may have also been some disruption to both dwelling and busines investment in the quarter. Given the impact of prior lockdowns has been relatively temporary, the focus remains on how quickly the economy rebounds as the current restrictions are eased. 
GDP is expected to edge up 0.1% in Q2 (8.8% y/y). This would be a significant slowing in growth from the pace of rebound seen over previous quarters. While a short lockdown in Victoria late in the quarter will have a small impact, it highlights the likely bumpy nature of the recovery as we move past the rebound phase. Partials for consumption point to growth of around 0.8%, with goods spending rebounding in Q2 and services spending continuing to recover. Based on the work done data, dwelling investment growth appears to have slowed but has held at a high level as the pipeline of work from the HomeBuilder program is worked through. Business investment will likely see mixed results in the quarter. Non-residential construction was again soft, while spending on machinery & equipment saw another strong outturn – likely still seeing a boost from the instant asset write-off.
Looking forward, we expect to see a large hit to activity in the September quarter with widespread and long-lasting lockdowns in NSW, Vic and the ACT, as well as periods of lockdown in QLD. Overall, we expect around a 3% fall in GDP for the quarter, driven by a sharp decline in consumption and some disruption to both dwelling and business investment. However, as restrictions are eased we expect a fairly rapid rebound as has been the case after previous lockdowns. While the timing of easing in restrictions remains uncertain (but they are likely to continue into Q4) we see this occurring over both Q4 and Q1 2022. Beyond that, we see ongoing strong growth, supported by both fiscal policy and low rates. Over time, consumption spending will also likely rotate back towards services, as borders re-open which will also see services exports gradually recover.
The key risks for our forecasts for the quarter again lie around services consumption as well as net exports. Partials suggest a modest rebound in goods spending but are harder to line up on the services side. Monthly trade data as well as trade prices suggest some downside risk to our 1ppt subtraction in the quarter. Beyond Q2, ongoing restrictions and the timing of re-opening remains uncertain, as does the pace of recovery after protracted lockdowns. Both dwelling and business investment have been well supported by policy over the past year, and for now forward indicators remain healthy, but the impact of support will wane over time – and whether there is a hole in activity remains to be seen.
Policy implications: While these data will provide some insight into how the economy was tracking once GDP had recovered its pre-COVID level as well as the ongoing impact of policy support, they are now well dated, with all focus turning to how quickly the economy rebounds from the hit to activity in Q3. We expect that activity will again rebound fairly rapidly, but that the build-up in inflationary pressure will take longer. We continue to see the first lift in interest rates coming in early 2024, and for the QE program to be gradually tapered through to mid-2022 (totalling around $130bn beyond September).
Read all the insights in the  NAB Q2 2021 GDP Preview