Boosting your business premises' value
From a lick of paint to renting out rooms – 10 ideas on boosting the value of your own building.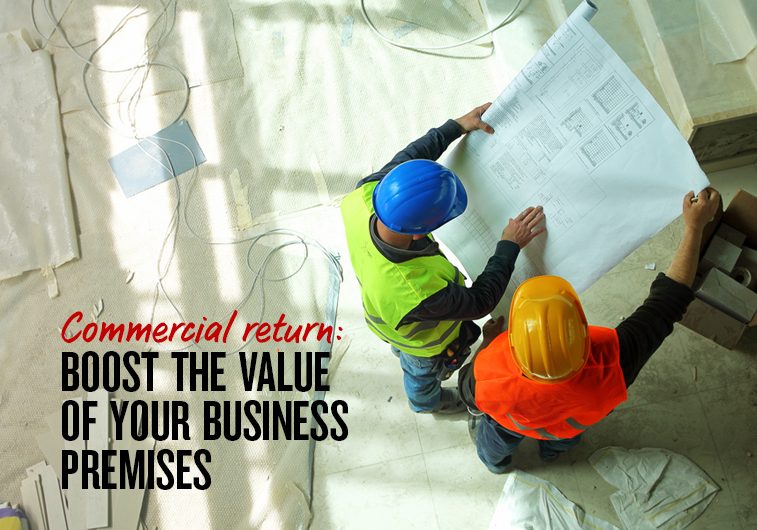 Invest in your own business premises and you'll have an asset with the potential to increase in value over time. You could run your business more efficiently by structuring your operations any way you want. You could also find it easier to plan – a mortgage is generally more predictable than rent and you won't be forced into an unwelcome move. If your premises are large enough, you may even be able to create a reliable extra income stream by renting out any extra space. Here are 10 ways you could make the most of your investment.
Before you buy
Choose wisely
The nature of your business will dictate the kind of location you should look for. If you rely on passing trade, for example, you'll want high visibility and plentiful parking in a busy area. If you're a manufacturer, you're more likely to prioritise easy access to major transport hubs and suppliers. You should also check for potential changes that would work to your advantage. Depending on your business, any plans for, say, a new school, retirement village or sports complex could create opportunities in the future.
Zone in
Zoning defines how land can be used. First you need to confirm you can legally run your business from your chosen premises without restrictions. You should then try to establish whether there are any plans for rezoning locally and, if so, the impact this would have on your business. The rezoning of a nearby industrial estate for residential use, for instance, might bring more customers.
Check trends
Search out records of how the building and its neighbours have performed historically in terms of capital growth and rental income. This is no guarantee of future performance, but it could give you an indication of whether the area is thriving or in decline.
Look for hidden costs
Did anything happen in the past that could produce unexpected costs in the future? For example, if the land was ever used for a service station, or maybe a dry-cleaning outlet, there's a chance that chemical contamination will require expensive disposal. There can also be hidden expenses associated with the running and maintenance of buildings, so always ask for evidence of the total cost.
Think big
If you're intending to grow your business, how much space will you need in five, 10 or even 15 years' time? Investing in extra space could make sound business sense if you can to rent it out until you need it. First, you'll need to research the local rental market to find out whether space in that area is highly prized or whether offices and warehouses tend to stand empty for long periods. Bear in mind that commercial leases are far more complicated than residential equivalents so, even in popular locations, it can take some time to find suitable tenants.
 After you've moved in
First impressions count
Customers, tenants and potential clients are all influenced by the look of a building – and you don't need a big budget for an effective cosmetic makeover. Inside and out, a fresh coat of paint, superficial repairs and adequate lighting can be transformational. The right signage is also important – look for contemporary, easy-to-read signs that reflect the nature of your business.
Add facilities
Over time, it might be worth considering permanent renovations. Adding facilities such as a courtyard, seating area, covered parking or even a gym or childcare facilities can increase the desirability – and therefore the value – of your property. Before you start any major work, you must secure the right approval and permits. Without them, your building and public liability insurances might not be effective and, when you decide to sell, you may have to undertake expensive reparation work.
Increase the rentable space
Are you wasting space on unnecessarily wide corridors or impractically large rooms? Increasing the space you have available for rental can sometimes be achieved by simply changing the building's layout. You could also consider building an extension or adding another storey.
Rent out your boardroom
Invest in quality furniture and the latest technology for your boardroom and, depending where you're based, you may be able to rent it out for meetings or training sessions.
Maximise tax deductions
If you do decide to buy a property, make sure you keep all your records. You may be able to claim tax deductions and GST credits for the property itself and some of the expenses associated with it.