China's economy at a glance: April 2017
An improving US-China relationship provides a better environment for China's economy.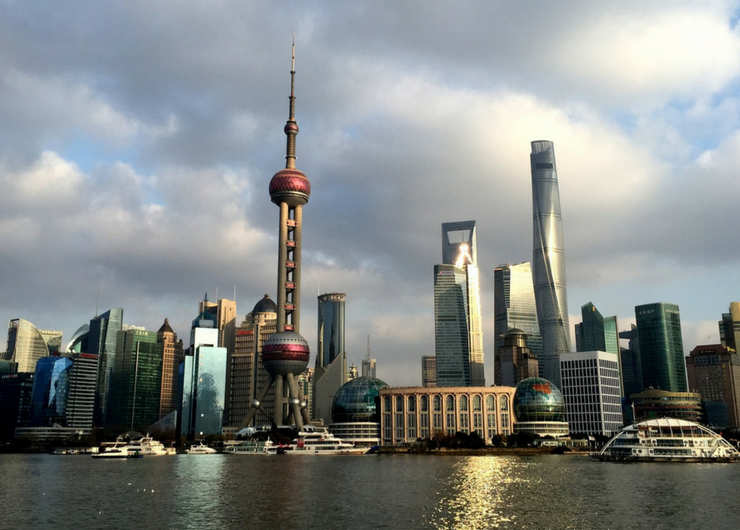 Overview:
Presidents Trump and Xi met in an early April summit, leading to an improvement in the diplomatic relationship between the United States and China (which had been negatively affected by strong rhetoric during the Trump campaign). The summit produced an agreement to initiate 100 days of trade talks – with the US seeking greater access for US beef as well as an opening up of competition within the finance sector. Following the summit, the US Treasury's bi-annual report on foreign exchange policies did not cite China as a currency manipulator (despite Trump's election pledge to do so). Combined, these positive diplomatic trends reduce the likelihood of a trade war between the United States and China – which would have negatively impacted both economies.
China's economic growth was marginally stronger than expected in Q1 2017 – at 6.9% yoy. While this strong result provides some upside risk to our forecasts, they are unchanged this month (6.5% in 2017). The transition in China's economy continues – with the services sector recording faster than average growth in Q1. In 2015 prices, we estimate that services accounted for around 56% of China's economy in Q1.
China's industrial production growth accelerated in March, up to 7.6% yoy (from 6.3% over the January-February period). This growth was well above market expectations and was the strongest rate since December 2014.
China's fixed asset investment recorded stronger nominal growth in March – at around 9.2% yoy (compared with 8.9% over the January-February period). That said, investment goods prices have recorded much stronger inflation in recent months – echoing trends in producer prices and commodity markets – meaning that real investment has trended close to zero growth since December 2016.
China's trade balance was only marginally wider in March – at US$23.9 billion (up from a smoothed US$20.8 billion across January and February). This surplus is well below the levels recorded across much of the period between 2014 and 2016, but may reflect more accuracy in trade data in early 2017. It is likely that exports to Hong Kong have previously been overstated – due to capital outflows disguised as trade activity – though there was minimal discrepancy in the data for January-February.
Retail sales accelerated in March, with nominal growth rising to 10.9% yoy (up from 9.6% during the January-February period). Given the softer inflation trends this month, this has pushed real retail sales growth back to 10% yoy – the trend level across 2015 and 2016.
China's credit growth was relatively modest in Q1 2017, increasing by4.3% yoy, to total RMB 7.0 trillion. This reflected weak credit in March, following on from strong growth in the first two months. Growth in bank loans was comparatively modest, while shadow banking sectors recorded far stronger growth, driven by a rebound in banker's acceptance bills.
The People's Bank of China has continued to gradually tighten monetary policy – increasing the interest rate on the Standing Lending Facility and the 7 day reverse repo was raised to 2.45% between mid-March and early April. The 7 day Shibor is up around 20 basis points since the start of the year, albeit off its late March peak.
For further details, please see the attached document: