China's economy at a glance: March 2017
An encouraging start to 2017 – although strength still comes from the old economy, with retail trends disappointing.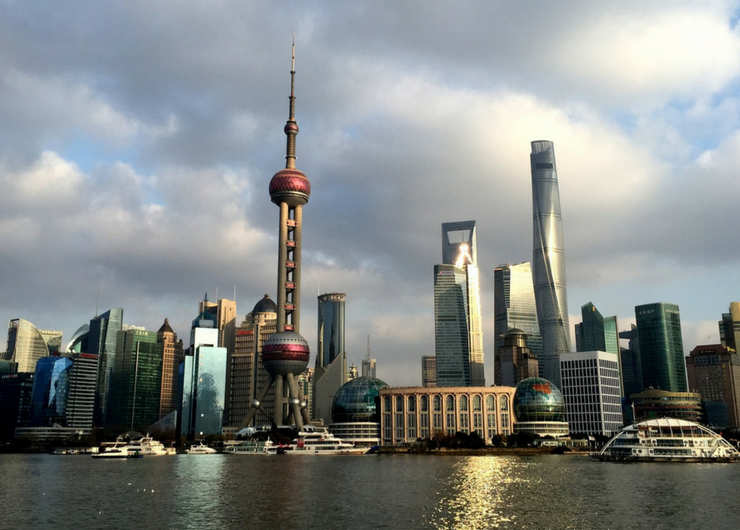 Key points:

China's National People's Congress – the annual meeting of the country's parliament – was held in early March, unveiling the government's targets for the year. The economic growth target was subtly weakened – to 'around 6.5%, or higher if possible'. Given this, our forecast for Chinese economic growth is unchanged, at 6.5% in 2017. We feel that risks are relatively balanced between upside – ongoing fiscal stimulus and real estate investment – and downside – trade uncertainty from the United States.
China's industrial production recorded stronger growth across January-February, at 6.3% yoy (up from 6.0% in December). Recent trends in PMI surveys suggest robust conditions for manufacturers in the early part of 2017.
The growth in China's fixed asset investment accelerated a little during January-February – at around 8.9% yoy (compared with 6.3% in December). The balance between state-owned and private investment has gradually begun to narrow – suggesting an improving trend in private sector confidence.
China's trade balance plunged in February – switching into deficit. Smoothed across the first two months – to remove the effects of Chinese New Year volatility, the trade surplus narrowed to US$21.1 billion (down from US$40.7 billion in December 2016). Commodity prices influenced these trends, driving up import values. While exports were sharply lower, the discrepancy between Hong Kong and Chinese customs data was negligible in January – suggesting that export data could be artificially low in 2017.
Retail sales growth was comparatively weaker for the first two months of 2017 – at 9.5% yoy (down from 10.9% in December). Given the stronger trend in retail price inflation – at around 1.3% over the period, this has pushed real retail sales growth to around 8.2% yoy at the start of the year, well below 2016 trend levels.
China's credit growth was quite strong over the first two months of the year – totalling RMB 4.8 trillion, an increase of 13.5% yoy. The total for January was a new monthly record level.
Monetary policy appears to be tightening – albeit only very slightly. The People's Bank of China (PBoC) increased the interest rate on the Standing Lending Facility (SLF)  by 10 basis points, and guiding the 7 day SHIBOR higher.
For further details, please see the attached document: