China's economy at a glance: May 2017
Key indicators a little softer in April, pointing to easing economic growth in Q2.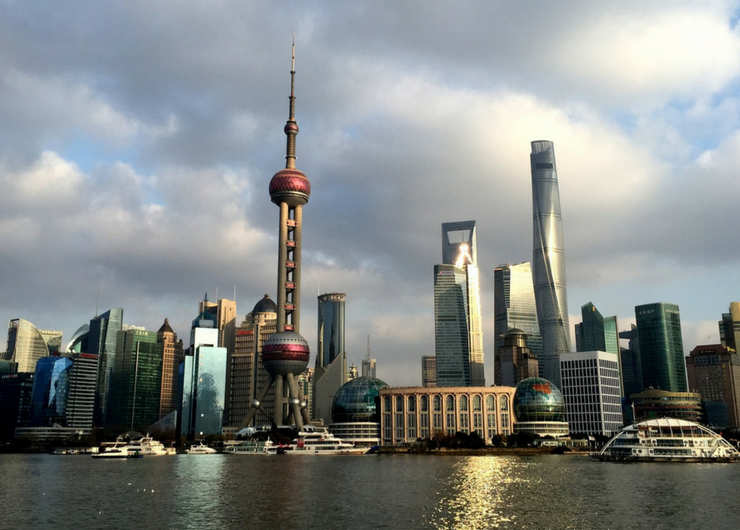 Overview:
While key 'old economy' indicators – such as industrial production and fixed asset investment – along with real retail spending were a little softer in April, they point to an easing, rather than sharp slowing, in China's economy. Given likely weaker fiscal spending in coming months, economic growth should be weaker than the strong rate recorded in in March (6.9%). As a result, our forecasts remain unchanged – with China's economy to grow by 6.5% in 2017 (with risk weighted to the upside), before slowing to 6.25% next year and 6.0% in 2019.
Growth in China's industrial production eased back to 6.5% yoy in April (from a particularly strong 7.6% in March), a level below market expectations but above the trend for the past two years.
Growth in fixed asset investment was weaker in April – at around 8.3% yoy (down from 9.4% yoy in March). Despite efforts to cool the sector, investment in real estate has continued to grow, rising by 9.3% yoy (on a three month moving average basis) in April (from 9.1% previously). Although our view remains that construction activity should slow – due to tighter regulations and policy restrictions – activity has remained stronger than expected for some months.
China's trade balance was wider again in April – at US$38.0 billion (up from US$23.9 billion in March). Compared with the previous month, exports remained stable, while import values fell – driving the surplus higher. Price effects appear to be the main driver of the trend in import values at the present. We have previously noted substantial distortions in the trade data reported by China and Hong Kong customs – due to capital outflows disguised as trade activity – however the difference between these sources has narrowed this year.
Retail sales growth eased moderately in April – with nominal growth rising by 10.7% yoy (down from 10.9% in March). The retail price index edged slightly higher in April – meaning that real retail sales dipped to 9.7% yoy (from 10.1% last month) – – albeit this rate is still around the trend levels recorded across 2015 and 2016.
China's aggregate financing accelerated in April, on the back of strong bank lending. That said, much of the acceleration was driven by base effects – with relatively weak credit issuance in April 2016. Both banking and shadow banking loans recorded strong growth, while net corporate bond issuance remains weak.
The slow tightening in monetary policy continued in April and early May – with the 7 day Shibor edging up to around 2.9% at the time of writing (the highest level since April 2015 – prior to adoption of the Shibor corridor). This represents around 40 basis points of tightening since the start of the year.
For further details, please see the attached document: