April 6, 2017
Cropping locally, competing globally
Head of Asia Business Development, NAB Business & Private Bank, Laura Mattiazzi recently hosted a roundtable discussion at the Global Food Forum addressing the challenges and opportunities facing cropping industries - and how Australian businesses can compete globally.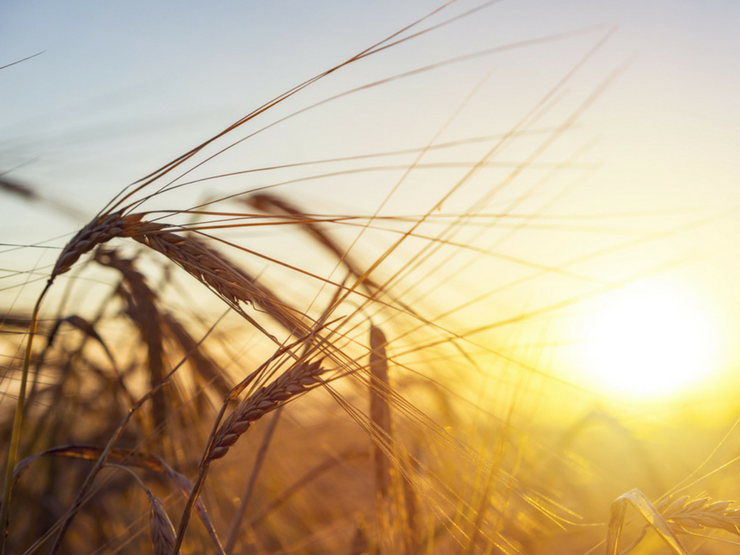 Cropping industries are the number one export earner for Australia's food & agricultural sector, but are we growing the right crops?
With increasing global inventories of wheat and changing consumer preferences, it's important that Australian growers consider a variety of options to maintain long-term profitability, rather than relying on traditional rotations.
Wheat, barley, sorghum and oilseeds exports comprise around 20 per cent of our global agricultural trade, with an annual value of $9 billion.
But the industry faces challenging agronomic conditions in production and fierce international competition when marketing.
Commodities are priced by the global market, and ultimately, international buyers resort to price point to make purchasing decisions.
So how do we size up against our international peers?
The yield truth
Australia's total wheat production ranks sixth in the world but fourth in export value, with our yield the lowest amongst developed countries and well below the world average.
In 2014/15, key competitors in the US and Canada achieved yields of 2.94 t/ha and 3.10 respectively, against Australia's at 1.93 t/ha.
China and the EU are even higher, delivering over 5 t/ha against a world average of 3.29.
Ukrainian production totalled 24.75 million tonnes from 6.3 million hectares.
Yields in other valuable crops compare in much the same way.
Australia is a global leader in barley export, with a value of $1.3 billion from 8.65 million tonnes. On the face of low yields, Australia's cropping industry deserves credit that its low input, low output production model has excelled under the challenging agronomic conditions influenced heavily by highly variable climate.
Yet yield growth has contributed greatly to the recent record harvest across all major grain commodities.  Barley recorded an average yield of 3.25 t/ha – a record for the past 30 years and 44% increase from previous year.
Agricultural & Water Resources Minister Barnaby Joyce hailed this record harvest as the industry "haven't seen this for almost a century".
Thus the fundamental need to increase yields sustainably still remains as a key challenge for the industry.
Mismatch to emerging trends
Globally, two trends are emerging that will reshape the cropping industry.
First is the rising middle-class in Asia with its growing demand for animal protein. More protein and less carbohydrate in their diet means less demand for wheat. Instead, animal feed is in greater need, including barley, cotton seed, corn, sorghum and soybeans.
This trend goes against the current world production of wheat, which has been growing, resulting in increasing inventories.
The second trend is the emerging shift from animal protein to plant protein, fitting given 2016 has been the "International Year of Pulses".
The stellar price run enjoyed by chickpeas over the past year has been largely due to India's insatiable demand at a time of falling local production due to weather.
Consumers consider plant protein a healthy alternative and global demand is tipped to rise, but to maintain the position as an export powerhouse, Australia's long-term strategy requires careful consideration.
The good news is, the quality of our cropping commodities is well regarded by overseas partners.
However, we are up against competitors who enjoy higher yields and lower production costs and that's a very competitive combination.
Reset button?
Australia needs to replicate the success story of cotton in other valuable crops.
Put simply, to meet the growing and emerging consumer trends, we need to produce the right crop, and our focus needs to diversify from producing what the world already has in excess.
The global wheat inventory has been creeping up over the past six years which depressed price.  If our view is to sell the excess wheat to Asia, that will be quite a risky bet.
When we sampled the attendees at "The Global Food Forum" in leading up to the "Grain Competitiveness" roundtable discussions, only 2 out of 12 people confirmed they had bread/toast for breakfast.
Our diet is undoubtedly chasing more animal protein on the plate.  And so does Asia.  They are well and truly on this journey.
Transforming our industry through a strategy overhaul and relentless productivity growth will underpin our long-term competitiveness on the global stage.
Digital technology could be a key part of assisting industry to reach its full potential.
The Federal Government recently announced a $50M funding to Food Agility Cooperative Research Centre (CRC) which aims to fast-track the digital transformation of Australian food industry.
NAB is the only bank in Australia in the consortium of 54 partners who have committed over $160million toward this initiative.  We look forward to the development and commercialisation of technologies that can solve problems for farmers.
Important Note: Any advice in this editorial has been prepared without taking into account your objectives, financial situation and needs. Before acting on this advice, you should consider its appropriateness to you.
About NAB Agribusiness
National Australia Bank (NAB) Agribusiness is Australia's leading Agribusiness Bank and has been supporting Australian farmers for more than 155 years. NAB employs more than 550 agribusiness banking specialists in 112 metropolitan and regional locations Australia-wide. With their local and industry knowledge, our Agribusiness team understand the unique financial and environmental needs of farmers and businesses beyond the farm gate – whether they provide inputs into agriculture or process, distribute or market primary produce. NAB also has a specialist Agribusiness Asia Desk to help Australian farmers make the most of the rapid growth in demand for high quality produce in Asia. We deliver a flexible range of agribusiness products and services by listening to and working with our customers, to tailor the best packages and advice for their businesses. For further information please visit www.nab.com.au/agribusiness.