April 4, 2017
Five tips for making the most of digital from fashion leaders
Insights on how to use digital from fashion leaders at the Fashion Industry Forum, supported by NAB and part of the Virgin Australia Melbourne Fashion Festival.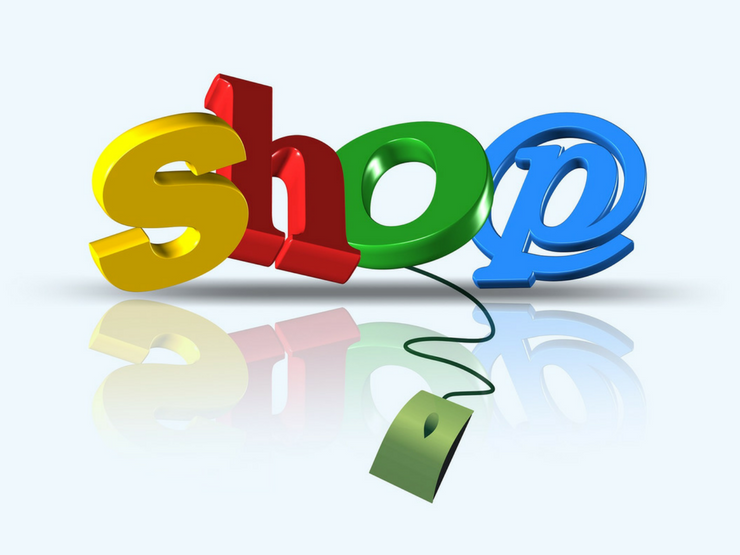 Make the most of mobile
Fashion businesses should design user apps specially for mobile phones and not rely on desktop applications, says Jess Wilson, the founder and CEO of Stashd, which provides online fashion to millennials, particularly those in China.
Before she founded Stashd, Wilson noticed more people were shopping on mobile when they were on the go, and realised a desktop shopping application with lots of small pictures shrunk to fit on mobile wouldn't work.
"We needed to develop a user experience which was very unique to the mobile phone," she said.
"I'm a very firm believer that different pieces of technology should be treated in different ways, that the way you shop on desktop shouldn't be the same as the way you shop on mobile phone, that different technologies are used in different times, for different reasons."
Wilson saw that people didn't want to download a mobile app for every brand they wanted to look at, so she created Stashd to bring together all the brands on the one app.
She describes Stashd as "a global shopping mall on your mobile phone", bringing together 4,000 brands and 800,000 products to the one app.

Use your data
One of Stashd's innovations in moving away from traditional desktop shopping was to create an app which shows only one item on the screen, rather than several.
It works like the dating app Tinder. When users see an item then swipe right for those they like and swipe left for those they reject.
By "gamifying" shopping like this, Stashd has been able to collect huge amounts of data.
"By gaining an understanding of what you like and what you don't, we can send you more of what you like and less of what you don't," Wilson said.
Stashd is planning to launch a section in the app which will allow brands to market test the reaction to the products using the app, based on users' left and right swipes.
Be quick to move
Zoltan Csaki is the founder of Citizen Wolf, which uses technology to let people order a custom made T-shirt.
Shoppers try on a standard template T-shirt then decide how they would alter various aspects for a better fit. The shirt is custom made for them, with the help of a specially-designed pattern cutting app. "Clothes should fit you and not the other way around," he said.
The company started by only making men's T-shirts, but found women were also buying the shirts, so launched a women's line, and they were able to get the product to market in just four weeks with the help of automated technology.
"There's basically zero lag between having a new product and having it online ready to purchase," Csaki said.
Citizen Wolf has made good use of all the data about people's sizes and preferences, to create the "Almost Perfect" T-shirt. Men wanted slightly longer, slightly tapered shirts that were tighter in the biceps.
Be practical
"What I've seen over the years is that technology being used as a bit of a gimmick and a bit of fun and not actually having any practical application," David White, National Leader for Retail at Deloitte Digital told the forum.
He outlined how US jeans retailer True Religion equips all of its instore retail assistants with an Apple Watch – and the very practical reasons for doing so.
When they're helping a customer, the retail assistants can instantly check on the watch to see if an item is in stock, instead of having to check at the till. Customers' sizes and preferences are entered on the watch, and these are instantly available to the shop assistants when the customer makes another visit. They can also project items onto digital screens to show shoppers how items look.
"It's the ability to engage directly with the consumer the moment they come in," White said.
Edwina McCann, editor in chief of Vogue Australia, said there was one question fashion businesses should ask themselves when thinking about technology: "Are you solving a problem? Because if you aren't solving a problem it doesn't matter how great your tech is or how good your idea is, you're probably not really going to get anywhere," she said.
Learn to speak tech
Leaders of fashion business don't necessarily need to learn how to code, but it's important to have an understanding of what developers do when they build a new app or website. This way fashion leaders can more effectively brief the developer about what they want and can better oversee the cost and timelines.
McCann said digital is so central to business that everyone should have a good understanding of it.
"You've got all of this knowledge that all of us will need in whatever job we're going to do being held by a tiny, tiny portion of the population," she said.
"There have been too many people managing businesses, myself included, who didn't have a clue what the developers were talking about."
McCann has launched the Vogue Codes initiative, to encourage more women to consider a career in IT and development or at least to learn enough about it so they are confident dealing with developers. "You don't have to become a coder to have a career in technology," she said.