The Forward View: Australia – August 2017
No imminent return to "neutral"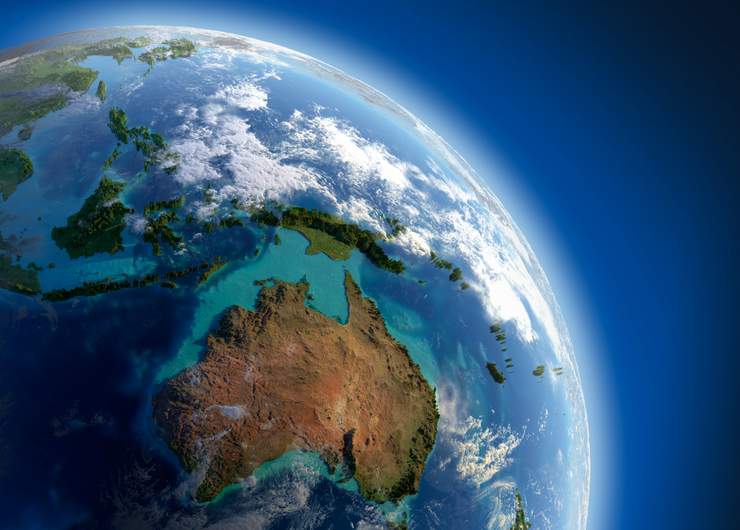 Overview:
The aggregate outlook for the Australian economy remains somewhat bland, despite solid activity in non-mining sectors outside of retail. While there will be some oscillation in the through-the-year growth rate as LNG exports and dwelling construction ramps up (in H2 2017) and then taper off over the course of 2018, the broad thrust remains for annual average growth to remain between 2½% – 2¾% until 2019. Our early estimate of GDP in Q2 is for growth of 0.6% q/q (1.6% y/y), with even stronger rates expected for Q3 and Q4 as LNG exports ramp up further.
We have revised up our employment forecasts in the near-term based on strength in partial indicators (such as NAB Survey employment), which will see some downward pressure on the unemployment rate through the remainder of 2017. Employment growth then eases a little through 2018, as economic growth loses momentum.
A combination of strong employment growth and favourable discounting appears to have supported the retail sector in Q2, although momentum did slow in the month of June according to the ABS Retail Trade series and the new NAB Cashless Retail Index. Retail business conditions fell sharply in the month of July however. As such, the gap between the activity of consumers and businesses is yet to be resolved, while spending by both could suffer in the near term as energy prices surge.
Meanwhile, the housing market appears to have regathered some momentum, particularly for detached houses in Melbourne and to a lesser extent Sydney. While strong population growth will provide support in some states, headwinds including strong supply growth, affordability constraints, limits of foreign demand and the impact of macroprudential measures are expected to slow the market in time, particularly for apartments.
Despite the RBA's discussion of the neutral cash rate there is no urgency in starting to return to neutral (the point at which monetary policy is neither expansionary or contractionary). Spare capacity in both the economy and the labour market provides lots of time for the RBA to remain in "watch and see" mode. While the RBA continues to forecast a pickup in GDP growth to a mid-point of 3¼% by 2019 (stronger than our forecasts), the outlook for wages and inflation is more uncertain (both in Australian and globally), and price/wages measures in the NAB survey slowed this month. Any return to "neutral" will be slow and cautious amidst high private sector debt levels which makes the economy more sensitive to interest rate changes. Ongoing strength in the AUD will also delay rate hikes by suppressing both growth and inflation. We continue to expect no change to the cash rate until 2019, with some risk of an earlier hike if current strength in employment is sustained.
For further details, please see the attached document.