Get your workspace makeover right
Fitting out or refurbishing a work space? It's a big outlay. These tips can help you spend wisely.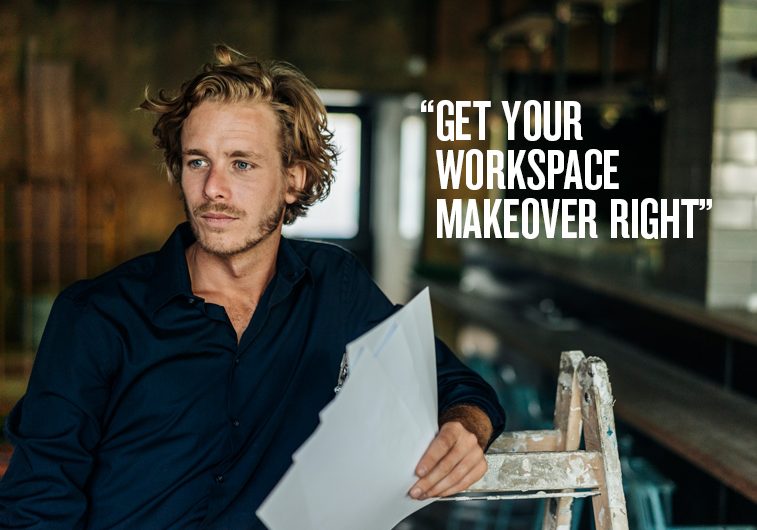 Refurbishing or 'making over' the premises is one of the biggest expenses your business can incur. We asked Robert Rowe, founder of Unita Group, a national interior fit-out and construction firm that has worked with household-name companies including Rockpool Dining Group, KFC and Optus, to share some tips on spending smartly.
Choose the right spot
A successful fit-out starts not with planning and design but at the leasing stage, according to Rowe.
"To get a good return on your fit-out investment, you need to choose the right location and ensure you pay the right price for it," he says.
It's common for landlords to make a contribution towards fit-out costs – typically 15 to 30 per cent of the rent over the term of a lease – for new tenants with a promising proposition for their site.
"The landlord has to buy into the idea that you and your business are going to be really successful, therefore they can make that investment in you safely," Rowe says.
"Be clear about your intentions for the site and present yourself well and you'll improve your chance of securing a good deal."
Pay professionals
Working with professionals is vital, if you want a professional outcome. An experienced designer will make optimal use of your space and deliver a design that contributes to a great customer or staff experience.
"Don't use your friends and family to give you design advice," Rowe says. "The right talent is worth paying for, if you can afford it and you want to get a better result."
Check out Instagram to find designers whose style appeals or ask other business owners for recommendations.
"It's important to look for people who are the best you can afford, because if you're a new business you may not be able to afford the very best," Rowe points out.
Focus on the user
Whether you're fitting out an office, workshop or stylish shop floor, it's imperative to focus on the needs of the customers and staff who will use it, not on creating a space that reflects your personal taste.
"Entrepreneurs and owners can think everyone's going to love what they love, but it's not necessarily the case," Rowe says.
"You've always got to start with the end user – think about what they want in an office environment, venue or shopping experience. Aim to create somewhere people are comfortable and happy to be. If you can do that, you'll improve your company culture and your business brand."
Be realistic
While it's tempting to think you can get a five-star fit-out or refurbishment for a bargain, it's unlikely to happen, particularly if you're new to the game. It's better to take a 'non-optimistic' approach to potential project cost.
Setting a budget that's realistic and allows for contingencies means you won't be scrambling to raise additional funds in the event of design variations or other unplanned expenses.
"One of the biggest errors people make is trying to take a Renovation Rescue or The Block-type approach," Rowe says.
"There's no point investing in something that's wrong or doesn't deliver a return on your investment.
"If you do things with a little bit of money and not a lot of sense, ultimately that can waste capital that could be better used elsewhere in your business."
Shop around
If you want value for your construction buck, it pays to shop around. Once your design is finalised and documented, seek several quotes and check builders' bona fides before committing to a contract.
"Make sure your builder is licensed with the relevant statutory body in your state and ask for references from past clients," Rowe advises.
"Your project can be one of the biggest investments you'll ever make, and you should choose a builder as carefully as you would an employee or a partner."
No scrimping!
While sticking to a budget is important, scrimping on fittings that will be in heavy use is a false economy. Spending more at the outset can save money later on.
"Lower quality products can lead to high maintenance and repair bills down the track," Rowe says.
"If you get the cheapest of everything, you may pay for them two or three times over the life of your fit-out.
"A good quality tap may cost twice as much but it'll last three times as long as a cheap one.
"You need to decide whether you want to pay for things now or later."