June 26, 2017
Giving customers what they want pays off for local council
Digital transformation on a shoestring opens options for residents, frees up staff and provides big benefits for Brimbank City Council, an organisation focused on delivering for its community.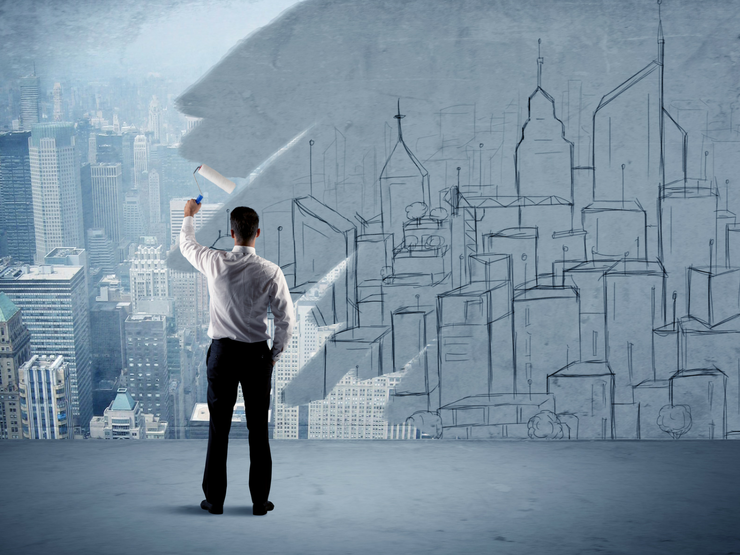 Customer-first focus and a can-do attitude helped Brimbank City Council pull off phase one of a digital transformation project in double quick time, and on a shoestring budget.
Situated in one of Australia's fastest growing regions, the City of Brimbank is the third largest municipality in Melbourne, covering 123km2 in Melbourne's west. Brimbank City Council's goal is to be an innovative and responsive organisation, which lives out its commitment to the principle 'Community First' when servicing the needs of the 197,000 plus people that reside in this culturally diverse city.
Concentrating on customers
Brimbank's decision to use digital technology to overhaul the way it interacted with customers came in 2014, on the heels of a review of the organisation's back-office systems.
"Our mission was to drive a community-first approach to delivering services," says Helen Morrissey, the director of Corporate and Community Relations at Brimbank City Council.
"That's in the context of the breadth of Council services that we had – and still have: lots of ageing, disparate software and manual processes in place to manage operations, everything from rates and rubbish collection to managing community services like libraries and child health," Morrissey says.
"Council first developed a business case to replace these systems with one enterprise resource planning system. But on close examination, it was decided that while this would make things more efficient for Council staff, it offered limited direct benefit to residents and rate payers.
"Instead, Council decided to invest in a customer-focused project which provides what the community wants.
"Council's priority is to offer consistent service levels and functionality, regardless of whether customers interact with Council in person, by phone or online. That's the community expectation in 2017 – that people can transact with organisations in multiple ways – so that's what we set out to deliver," Morrissey says.
A multi-pronged approach
Phase one of the 'Business Transformation#Community First' project commenced in October 2014 and focused on four initiatives:
Overhauling Brimbank's website so customers could transact with Council electronically
Implementing an online payment system
Digitising internal processes to reduce use of paper
And implementing a single-view-of-customer system.
"Council looked at it as a business transformation project, with digital as the enabler, not a project which focuses on digital technology per se," says Justine Resta, the business transformation lead at Brimbank.
With a budget of just $1 million for 2015 and 2016, the team faced the challenge of doing a lot with a little.
Pulling together
Council's media and communications manager, Rebecca Solomon, oversaw the website re-development, completed by Sydney agency Feel Creative. Live from August 2016, it enables individuals to lodge planning and development applications online, and pay fees, rates and fines online.
"Developers and builders say they're saving up to $600 per application as a result of not having to submit plans in person, in hard copy format," Resta says.
"Enabling those who wish to transact with Council online has freed up the phones and service centre for those who need it – and that's one of the benefits Brimbank City Council was looking for."
A Brimbank finance team employee worked with NAB technical support staff to implement a payment system incorporating the NAB Transact payment gateway. Part of the NAB range of e-commerce products and services for merchants, the gateway enables organisations to process online credit card payments.
"Council was already banking with NAB and they liaised with Council to set things up, to ensure their technology interacted with our website and to make sure Council received maximum value from it," Resta says.
Spectrum 'middleware' from software vendor Pitney Bowes has been deployed to pull customer details from unintegrated systems and create comprehensive profiles of residents and their interactions with the council.
"This is valuable because it finally gives Council a true view of its customers and the services they're requesting and using," Resta says.
"It sets a foundation for better service planning too. When Council is looking at budget allocation or funding, knowing who's using what services helps inform decisions about where funds need to be directed."
Employing home-grown help on the transformation project proved more cost effective and beneficial than hiring external experts, Resta believes.
"Council pulled staff in from the business who would end up being in charge of the various components, once complete. It meant they had full involvement and ownership. It also provided valuable on the job experience that no professional development training could ever have delivered."
The next challenge
Phase two of the project, scheduled to kick off later this year, will see Brimbank invest an additional $1.5 million in making more services available online, enhanced customer relationship management and an integrated financial project.
"Council wants to be frugal and use existing systems to create what's needed, whenever possible," Resta says.
She advises other councils preparing for digital transformation to do likewise.
"Don't go looking for solutions in software – these are only tools which enable a business process," Resta says.
"Consider using software you already have and, if you need to procure new systems, look for open-source products which can integrate cheaply and easily with your existing infrastructure.
"And use internal staff wherever you can. Multi-disciplinary teams are the way to go, as these staff already understand the business. Digitisation projects have to be business-focused if they're going to provide real value to customers."