Kangaroo broth? Culinary queen to take Australian infusion to the world
Kangaroo broth, macadamia milk, river mint – a new initiative plans to put a premium spin on native Australian foods and take them to the world.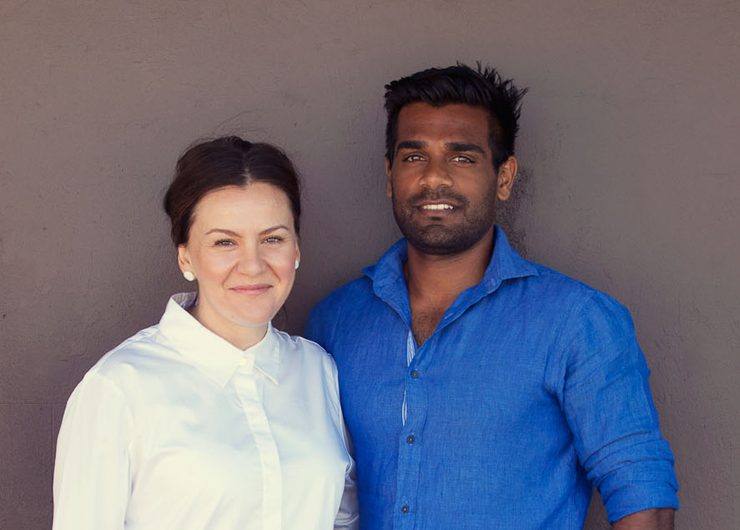 Agri View talks to food lover and business owner Rebecca Sullivan about Australian native food and what inspired her to create Warndu – a new native food enterprise she wants to take to the world. 
You may know her as part of the progressive movements in slow food, granny skills or sustainable agriculture. But the next step in entrepreneur Rebecca Sullivan's journey is very clear: Australian native food.
Along with her partner, Damien Coulthard, Sullivan has launched Warndu, a line of premium food products which all feature at least one native Australian ingredient.
It's early days but the duo are keen proponents of what some are describing as a small revolution in Australian native foods, driven in part by the broad movement of sustainability in agriculture, and in part by a growing interest in and appreciation of native Australian foods. 
From slow food to granny skills 
Sullivan describes herself as primarily a 'food curator and entrepreneur'. With a Masters in sustainable agriculture, she was a youth ambassador for Slow Food UK, and has worked with organisations including the Women's Institute and the UN.
"I've been in food for almost 15 years now. My experience is very broad, but always with a focus on food ethics, food justice and sustainability," Sullivan says.
After a decade overseas, Sullivan returned to Australia and launched Dirty Girl Kitchen, an initiative around the community-supported Granny Skills movement. As Sullivan explains, at its core Granny Skills is about inspiring people to protect the heritage, skills, knowledge and traditions of our history and elders. Out of that project came her first cookbook, Like Grandma Used to Make.
The road to native foods
Sullivan's latest project is Warndu, a brand of products using native plants, nuts, seeds and proteins.
"My partner's Aboriginal so I started to get an interest in Aboriginal culture," she explains. "One day I had this 'Aha moment'. I was with his family and I realised I'd been flying the flag for local food for over a decade but had never eaten anything from my back garden; I had never tasted the most local of local foods in my own country."
From here, Sullivan went on something of an education journey, learning through Coulthard and his family the breadth, variety and uses of native Australian foods. She learned about their medicinal purposes, their ways of preparation, their tastes.
And from here the idea of Warndu, which means 'feel good' in the Adnyamathanha language of Coulthard's ancestors, was born.

From concept to company
Of course, there's a long way from idea to functioning business.
Sullivan and Coulthard began by thinking about how they could create something that champions native ingredients, in an accessible way. Their first range of items includes 'brew bags' (herbal 'teas' made with natives such as river mint, Davidson plum and finger lime), as well as infused oils, macadamia milk and the intriguingly-titled kangaroo broth.
And it's not just about selling products. The pair are keen to highlight to Australians sustainable native ingredients in as many ways as possible, so they also do catering (every dish has at least one native in it), and 'brew and broth pop-ups' featuring an 'Australian pho' made from native herbs.
As for setting up the business, Sullivan's many years' experience working with food producers – and her own experience in selling jams and chutneys – meant she had the right background and knew how to get started.
Perhaps unsurprisingly, the biggest challenge has been building a network of sources and providers in a fledgling industry.
"It's been hard developing these relationships from scratch," Sullivan admits. "You can't just pick up the phone and order a kilo of [indigenous Australian species] warrigal greens the way you'd order a kilo of lettuce.
"But where we can we buy direct from local indigenous producers. We look to employ indigenous people and work with them on horticultural learning. We want to grow the story of Australian natives and those who produce them."
Eyes on the Asian stage
Sullivan is upfront: "It's not been easy and it's still not easy." One of the frustrations has been seeing a more positive response from markets outside of Australia (particularly Asia) than within, and that Australians have appeared reluctant to pay for a premium product "just yet".
But the pair plans to continue. As Sullivan explains: "We wouldn't still be in it if we didn't think it was going to grow. There's a lot of small, young businesses that are doing wonderful things – and some big businesses too. We're hugely collaborative. We're really getting out there and talking to people and meeting people. We think that's the only way we can get through the start-up phase."
Food as a peace branch
Respect and education are fundamentally what will drive growth in the business, Sullivan believes.
"With everything we do we aim to be respectful and share what we've learned," she says.
"We respect the culture of taking a little and not a lot – including not over-harvesting, and regenerating the land. We see ourselves as educators, as people who can help break down barriers towards reconciliation.
"Because food is powerful. Many problems of the world have been solved over a meal. So everywhere we go – whether it's a pop-up or a tasting – we feel that what we're doing is offering a peace branch. Food is the easiest way to do that, because it's a conversation. And if a person is curious enough to try a native ingredient, they might just be curious enough to ask a question. And then you're having a conversation."
More from NAB: