Markets Today: Don't get married or travel today!
In Chile, Tuesday 13th instead of Friday 13th is considered to be an unlucky day.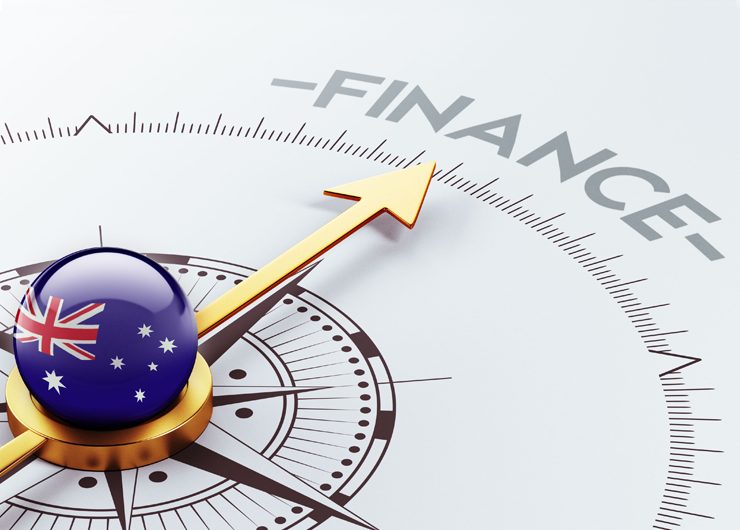 For english-speaking countries Friday 13th is considered to be a day of bad luck, . One historical explanation is that the fall of Constantinople to the Fourth Crusade occurred on Tuesday, April 13, 1204, and the Fall of Constantinople to the Ottomans happened on Tuesday, 29 May 1453 (1+4+5+3 =13). There is a popular saying in Spanish inspired by this superstition that says don't get married or travel on Tuesday 13 (Martes trece no te cases ni te embarques). But thankfully, if you are superstitious there are ways to overcome an unlucky day, if you walk under a ladder today or if a black cat crosses your path, make sure you knock on some wood. There is a trick, however, make sure the wood object doesn't have any legs (like in the case of a table).
Well it has been a quiet and mixed night for markets overnight. Most European equity indices ended the day with small loses while US equities have traded in and out of positive territory. One factor weighing on markets was the sharp drop in China's Shanghai composite. The index fell 2.47% amid concerns over the country's property market following comments from China Vanke Co.'s president noting that home sales will drop "significantly" in the coming year.
US and European energy stocks benefited from yesterday's rise in oil prices during the Asia session, however oil prices eased overnight with WTI drifting to $52.60 after trading to an overnight high of $54.46.
In a similar pattern, 10y US treasury yields struggled to stay above the all-important 2.50% mark. After trading to an overnight high of 2.526%, 10y UST are now trading at 2.47%. That said, the fact that 10 UST briefly topped 2.5% for the first time since October 2014 is important, 10y UST tend to top out in big round figures, the question now is whether this time it will be different.
The USD was weaker across the board with the pullback in US Treasury yields and position adjustment ahead of the FOMC meeting probably the likely drivers. A December Fed rate hike is more than fully priced and the risk is that the Fed keep its funds rate outlook unchanged (median dot point current suggests 2 hikes in 2017) until its sees inflationary evidence from Trump's policies.
GBP was the top performer overnight, up 0.77% against the USD and currently trading at 1.268. Speculation around a deal for UK and EU citizens being allowed to remain in the EU and UK respectively was noted as one catalyst while the Chancellor of the exchequer Philip Hammond said that there is a growing consensus on transitional Brexit period being extended beyond two years.
The AUD has again flirted with a move above 75c, breaking above the level on three occasions overnight. However air remains thin above the mark and now the currency is back trading with a 74 handle. That said commodity prices continue to support the currency and relative to yesterday's levels the AUD is 0.54% stronger against the USD. Iron ore prices have climbed 2.4% with news from Port Hedland showing iron ore exports are up by 10%.
Coming Up
This morning in Australia we get the all-important NAB Business survey for November. All will be revealed at 11:30 am Sydney time and as usual I can't really tell you much more than that as for one I have no idea what is in the survey and two even if I did I wouldn't be allowed to tell you before the survey is released.
That said, given the recent softness in the labour market as well as the negative Q3 GDP print, the NAB survey is likely to garner more attention than usual. Looking over the past few months our survey has been pointing to some moderation in the non-mining recovery and although Business Conditions (a combination of trading, profitability and employment conditions) have remained above average levels, in October the index fell to 6 from 8. Meanwhile, although business confidence has proven to be relatively resilient this year, the index also moderated in October, falling 2 points to 4 and below the long run average of +6. Subdued retail conditions in October were also an additional concern. So the November version of the NAB survey will be closely monitor to see how these softening trends have evolved in the past month.
This afternoon China will update its main activity indicators for November. Both Industrial production and fixed asset investment are expected to have remained unchanged in the month (6.1%y/y and 8.3%y/y) while the expectation of a small uptick in retail sales sees the year on year number edging to 10.2% from 10.0%y/y previously. If so, steady as she goes will be the message from China.
Later in Europe, Germany releases its final November CPI reading along with the December ZEW survey while on the other side of the Channel the UK releases its inflation numbers for November. Consensus expectations are for core CPI to have risen from 0.9%y/y to 1.1%y/y while a small rise in retail prices is also expected (2.1%y/y from 2.0%y/y). No doubt the post Brexit GBP weakness will be blamed if we get any upside surprises in the numbers.
The NFIB small business sentiment survey is out in the US tonight and the headline index is expected to have risen to 96.5 from 94.9 in November. As the US election is now behind us, one uncertainty has been removed and the Federal court decision to postpone changes to overtime pay regulations is also seen as an additional potential factor for the improvement in small business optimism in November.
Overnight
On global stock markets, the S&P 500 was -0.21%. Bond markets saw US 10-years +0.74bp to 2.47%. In commodities, Brent crude oil +1.91% to $55.37, gold+0.4% to $1,164, iron ore +2.4% to $83.58, St. Coal +1.6% to $85.70, Met. Coal -0.9% to $277.50. AUD is at 0.7491 and the range since yesterday 5pm Sydney time is 0.7448 to 0.7503.
For full analysis, download report
More from NAB:
For further FX, Interest rate and Commodities information visit nab.com.au/nabfinancialmarkets