Markets Today: Lovin' You (Donald)
US small business owners tend to be Republican, and those who are member of the National Federation of Independent Businesses (NFIB) overwhelmingly so. Thus optimism among NFIB members surged to its highest level since 2004 in December and with the monthly increase, from 98.4 to 105.8, the largest since 1980.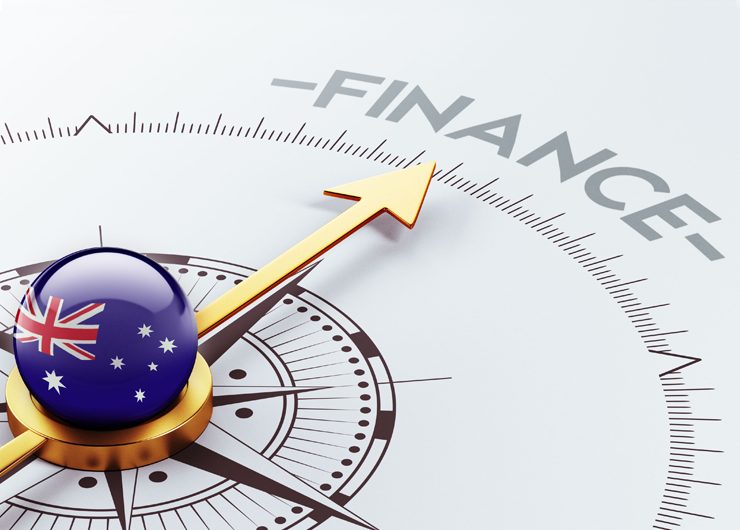 Whether it's unconditional joy at Donald Trump's election victory, or the fact Republicans now enjoy a clean sweep of both the U.S. Legislature and Executive, that drove the index so high isn't clear – probably a combination.
Of course, sentiment and spending isn't the same thing – as we often see with divergences between (strong) consumer sentiment surveys and (not so strong) retail sales data.  But since we already knew last week that NFIB members' hiring intentions also surged in December, there's a fair chance at least some of the optimism reflected in the December survey will translate into stronger economic activity in coming months.
The NFIB survey was the standout piece of overnight economic news. We also had the U.S. JOLTS report which suggest job opening remain fairly steady at very high level, and U.S. wholesale inventories which rose by 1% last month and imply a net addition to Q4 GDP.
Market-wise, it hasn't been a big night. US equities are trading little changed into the New York close while US Treasury yields are just a basis point or so up on where we left them yesterday evening.  In currencies, the Turkish Lira was being pummelled as we went home yesterday and has slightly extended losses overnight, but the biggest loser has been the Norwegian Krone. This, followed softer than expected December inflation data (-0.5% m/m against -0.1% expected). The Japanese Yen is about where we left it, while the Euro is a little lower in the context of a broadly stronger dollar post the aforementioned NFIB survey, albeit not much (the DXY index is 0.3% up on Sydney closing levels).
Yesterday, the AUD dipped on the release of weaker than expected November retail sales data, but more than recovered ground later in the session in the context of broad based US dollar slippage. Following a bit of o/n chop it's currently little changed at 0.7365. Outperformance versus the weaker NZD is notable though, the cross almost half a cent higher.
Commodities have been a bit more interesting, with oil continuing to lose ground after Monday night's news of more North American drilling rigs coming back on line and the US releasing reserves from the SPR. Brent and WTI crudes are off $1.22 and $1.06 respectively. Metals prices are mostly firmer, including gold (+$6) and iron ore (+$1.70 to its best level of the year). In contrast steaming coal has lost another $1.45 and is down $8.45 a tonne year to date. Coking coal didn't trade.
Coming Up
Wednesday lacks significant economic news in any region of the world, including Australia (just November job vacancies) and New Zealand (QV house prices and ANZ job ads).  The UK has latest trade figures, industrial production and construction spending. The U.S. calendar is bare but NY Fed president Bill Dudley is the latest Fed speaker to hit the circuit, from 05:20 AEDT tomorrow morning.
President Obama's has a Tuesday evening speech scheduled in Chicago, billed as a farewell address and a final chance to defend his legacy before Mr. Trump takes office.  With markets showing increased signs of nervousness ahead of President-elect Trump's inauguration next Friday, his first formal press conference since his election victory will be a key focus for markets today. This is currently slated for 11:00 AM New York time (3am AEDT Thursday morning) so should be done and dusted by the time we enter the fray tomorrow.
Two topics expect to dominate the press conference are the Russian pre-election hacking scandal and (postponed from December) how Trump intends to deal with his various business interest during his Presidency. Later this week we'll have congressional appearances by various Trump nominations for cabinet positions.  Markets will be particularly keen to hear what Wilbur L. Ross Jr., the billionaire investor selected to be commerce secretary, has to say on trade policy.  This however might not be before Thursday or Friday.
Overnight
On global stock markets, the S&P 500 is +0.11%. Bond markets saw US 10-years +1.28bp to 2.38%. In commodities, Brent crude oil -2.26% to $53.7, gold+0.1% to $1,186, iron ore +2.2% to $79.43, St. Coal -1.7% to $82.05, Met. Coal +0.0% to $195.00. AUD is at 0.7368 and the range since yesterday 5pm Sydney time is 0.7333 to 0.7382
For full analysis, download report
For further FX, Interest rate and Commodities information visit nab.com.au/nabfinancialmarkets