Millennials a generation of entrepreneurs
Millennial SME owners are far more focused on growth and digital platforms than other generations, according to a new report released by NAB. But can they handle the ongoing pressure of entrepreneurship?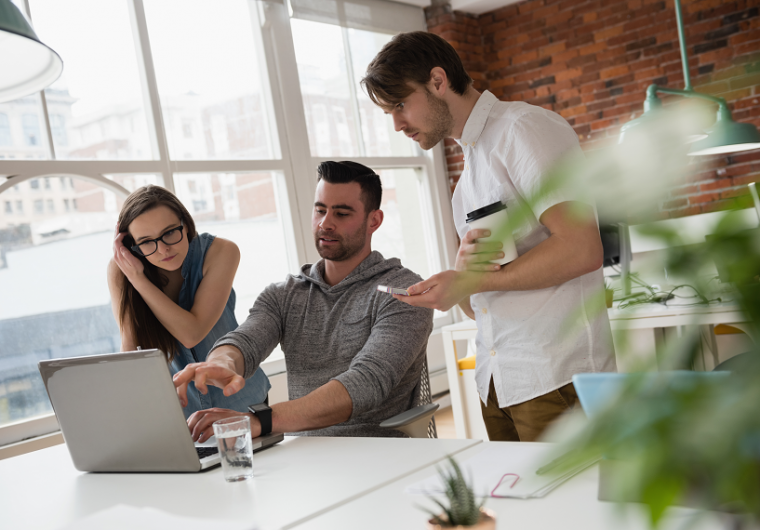 Millennials are more focused on business growth and digital technology and are more likely to rate themselves as strong entrepreneurs than all SMEs, according to Moments that Matter, a recent report from NAB which looked at the experiences and attitudes of over 800 Australian SME owners.
It looks like nothing is holding these young hopefuls back. But when it comes to the pressures of business ownership, millennials are feeling it the most.
Who are our millennial SMEs?
Millennials represent a significant share of the SME sector and it seems gender is no defining factor when it comes to entrepreneurship for these Gen Ys. One in five Australian SME business owners is a millennial (aged between 18 and 35) and millennial SMEs also have an even gender split, as opposed to 64 per cent male and 36 per cent female for all other age groups.
Big cities also seem to be the preferred hub for millennial SMEs, with 82 per cent of millennial SMEs based in metro areas, compared to 69 per cent of the total sample.
Entrepreneurship the new career path
While many Gen X-ers considered university the ticket to a solid career path and climbing the corporate ladder, millennials are interested in doing their own thing and consider entrepreneurship as a highly respected and admired career path of its own.
Kwanghui Lim, Associate Professor of Strategic Management, Melbourne Business School, comments on the rise of the entrepreneurial career path amongst millennials.
"The aspiration has shifted," explains Lim. "The 'end goal' is no longer automatically to have a life-long career at a corporate. When I first started teaching MBA students at the Melbourne Business School 10 years ago hardly anyone was interested in starting their own business … but now an entrepreneurial career path has also become a legitimate option."
Millennials are super-confident
Given almost half have been in business for only five years or less, millennials have a confidence in themselves that's surprising. Substantially more millennial SMEs (70 per cent) rate themselves as strong entrepreneurs compared to other business owners (60 per cent).
Innovation is also key to the millennial SME mindset: many (83 per cent) say that innovation is important to their business (compared to 69 per cent of everyone else).
This confidence plays out in the way some millennials approach entrepreneurship as an exciting platform for bringing imagination to life.
Adam Haralampou, millennial owner of SME businesses Justin Lane Pizzeria and Bar and Harrys Steakhouse, explains: "On my days off, I get a kick out of designing business plans and watching them come to fruition."
Millennials' growth focus plays out on digital
For millennial SMEs intending to expand, almost half will be looking to the digital side of their business to make it happen: 44 per cent plan to either start selling online or grow online sales to expand their business over the next three years (compared to just 28 per cent of everyone else).
So why is technology playing such a big role in millennial SME growth plans?
While Baby Boomers were born before computers and Gen X-ers began work before the internet, for millennials, computers and the internet have always been intrinsic to their way of life.
Sixty-three per cent of millennial SME business owners say they simply wouldn't exist without the internet (versus 52 per cent of everyone else) and one in four millennial SMEs are online-only businesses, compared to just one in 10 of all SME owners.
 But they're feeling the pressure
Despite their confidence, millennials are feeling the pressure of competition more than most. Sixty-five per cent feel that stiff competition has put pressure on profits (compared to 51 per cent of the rest) and 63 per cent believe there's so much competition in the sector it's hard to stand out (compared to 49 per cent of the rest).
They're also concerned about playing ball with bigger businesses. Sixty-five per cent say dealing with bigger businesses makes it tough for their business to succeed.
Strategies to combat the pressure could include focusing on the customer and being willing to evolve. Millennial business owner Haralampou, who has two successful businesses (the first launched during the GFC) believes in focusing on the customer experience and being adaptable.
"Every day brings some form of a challenge but you've just got to be willing to evolve and change and give customers what they need."
 With support, start-ups can become real players
With SMEs playing a critical role in Australia's economy, funding opportunities have emerged for start-ups.
 Lim from Melbourne Business School explains: "Today, if you have a good idea and you are able to articulate it and pitch it to Venture Capital and Angel Investors and other partners, it's possible to launch a scalable business that can become a real player in the market."
It also helps to have a mentor to help through the tough times.
Haralampou, millennial SME owner, comments on NAB's role in enabling his expansion strategies: "NAB was a great help in allowing me to expand. They've made it an easy process to expand and grow. The banking managers are easy to talk to, I can bounce ideas off people, my bank manager Jess and I can talk human to human, which has been really helpful for my business. Without them I wouldn't be here where I am."
About the Moments That Matter whitepaper
The findings are based on a quantitative online survey conducted by IPSOS on behalf of NAB, surveying a representative sample of 808 Australian SMEs (defined as business with an annual turnover between $100,000 and $50 million) owners and decision-makers. The survey was conducted between February 23 and March 7, 2017. In this research, Small Businesses are defined as having a turnover of $100,000 – $5 million, while Medium Businesses are defined as having a turnover between $5 million – $50 million. The data has been weighted to the Australian business population by turnover and industry according to The Australian Bureau of Statistics data.