Minerals & Energy Outlook: November 2020
October was another mixed month in commodity markets.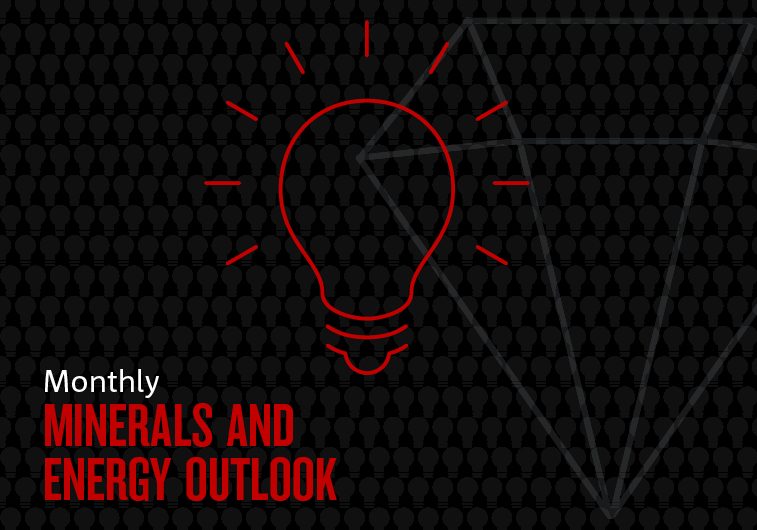 Overview
October was another mixed month in commodity markets –with largely sideways movements in iron ore, oil and gold, while LNG and base metals prices were generally stronger.
There remains considerable uncertainty around the near term outlook –with growing trade tensions between Australian and China impacting coal and copper, newly introduced COVID-19 restrictions impacting economic activity in Europe and the potential for weather and/or COVID-19 impacting supply across a range of commodities.
Hopes have been raised that an effective COVID-19 vaccine will soon be available, following highly successful initial testing. While there is still some way to go, oil prices rose and gold fell in response to reports of vaccine progress.
In annual average terms, US dollar denominated commodity prices –measured by our non-rural commodity price index –are forecast to fall by 4.2% in 2020. The index is forecast to increase by 6.7% in 2021, with gold, metallurgical coal and copper the main drivers of this increase.
Find out more in the Minerals & Energy Outlook – November 2020